 Our Learning
Glenmere Primary School intends to provide our children with a well-rounded, versatile, stimulating and challenging education that will benefit and allow children to achieve their potential through the highest standards of teaching and learning.
We follow Government statutory guidance through a creative approach in a way that is enjoyable as well as being informative and educational. Our aim is to engage, stimulate and inspire every child by enlivening the content. Educational visits and visitors to school help us to build the character and nature of our curriculum; enabling us to provide real opportunities to reinforce learning, widen horizons, develop new skills and engage in new experiences.
Following the publication of the research into curriculum (HMCI 18/9/1018) we discussed the two terms; knowledge and skills. Our shared understanding is that knowledge is facts and information and skills are the application of knowledge in a range of contexts. We adhere to the HMCI comment 'knowledge underpins and enables the application of skills', and we understand that both need to be developed alongside one another.
Welcome to a school with personality!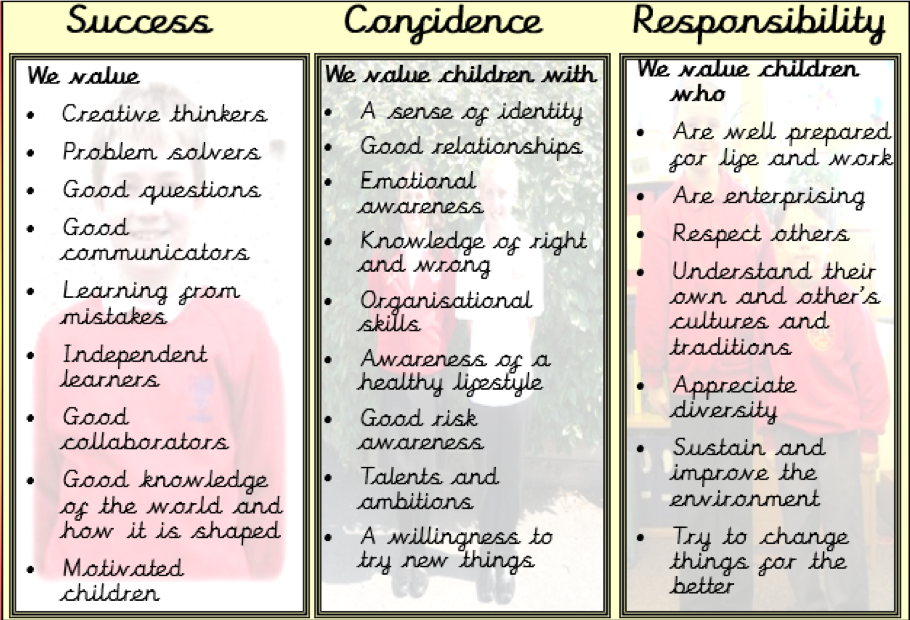 As part of the OWLS Trust, and the Affinity Teaching Alliance, we benefit from having access to an innovative support network, which offers support between schools, training opportunities and professional development for everyone, as well as encouraging each of them to retain their individuality.
We have embedded our school values into our curriculum and we believe we are GREAT at Glenmere because:
GROW - we grow to become caring, confident and responsible members of our multi-cultural society.
RESPECT - we respect each other and treat everyone the way we want to be treated and understand that we are all different.
ENJOY - we understand that children learn better when they are excited, and we provide many opportunities to enjoy learning in many, different ways. Every lesson brings something new to discover.
ACHIEVE - we strive to be successful in all that we do so that we can achieve great things and feel a collective sense of pride.
TOGETHER - we are more confident in our learning when we work together. because we know that the harder we work, the prouder we become.