 Photo Gallery
Just look at the exciting learning that has been going on in year 4
We have already started to have lots of fun and learn new things in year 4, including maths investigations, Talk For Writing activities, singing along with ABBA to appraise their music! Have a look below to see what we have been up to!
Place Value investigations in Maths using dice!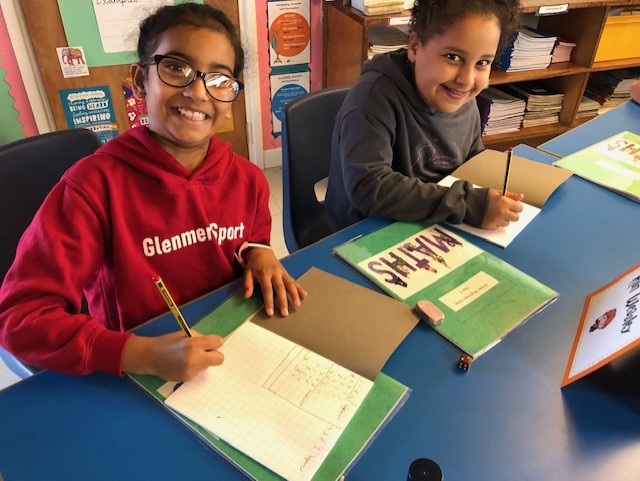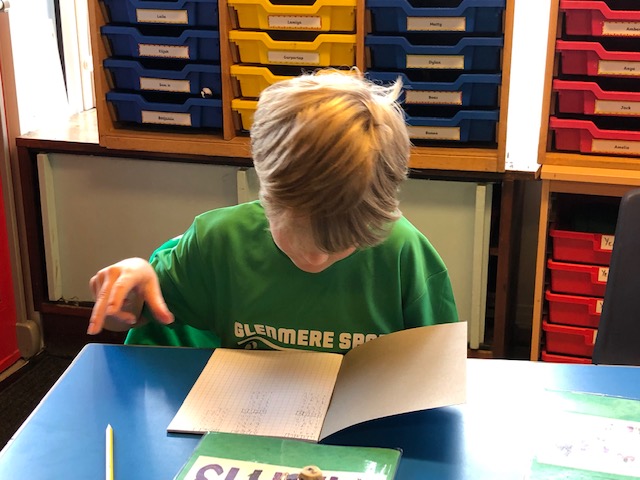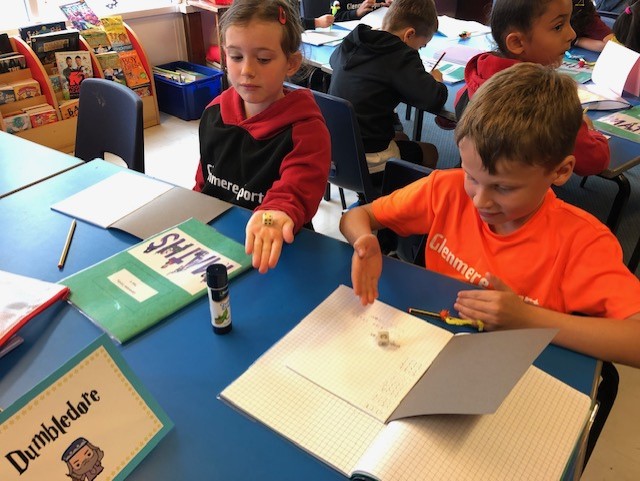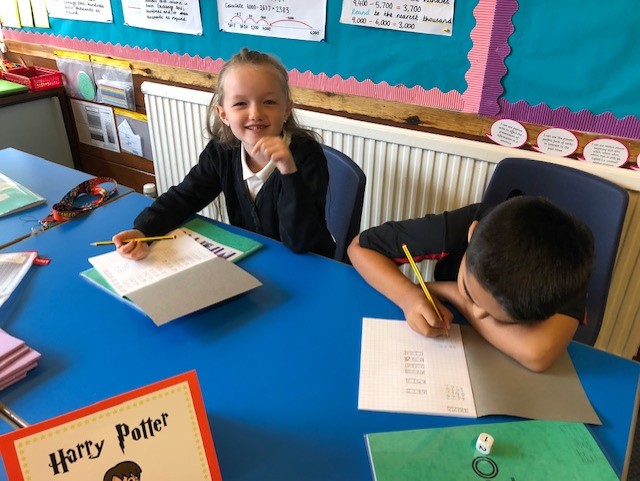 Music - Accompanying the song Mama Mia by tapping out the rhythm.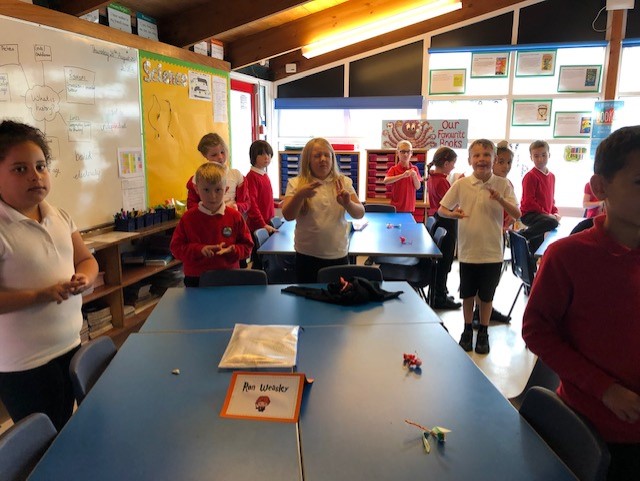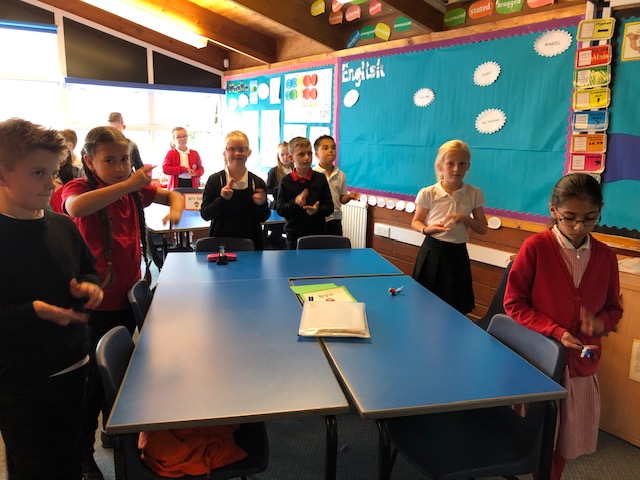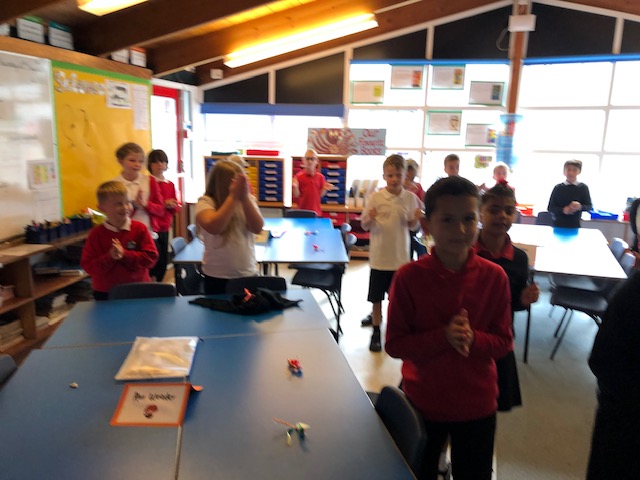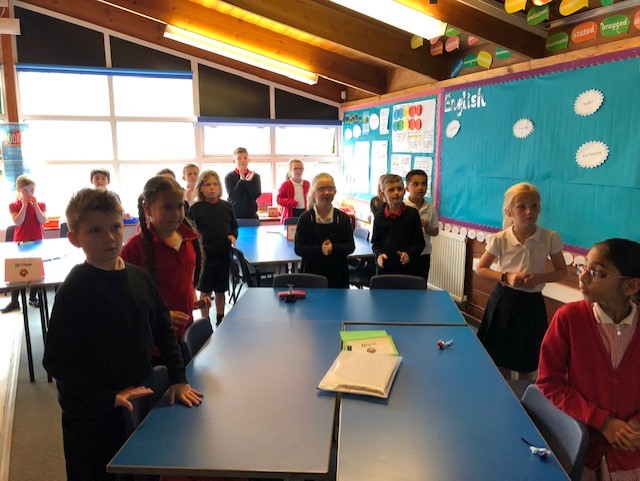 Talk For Writing - Acting out the text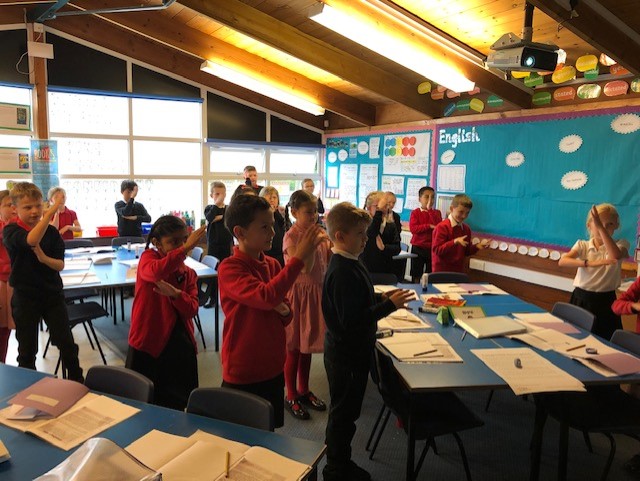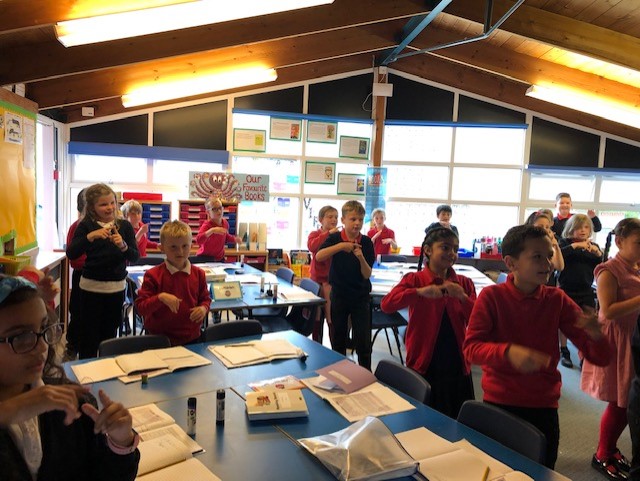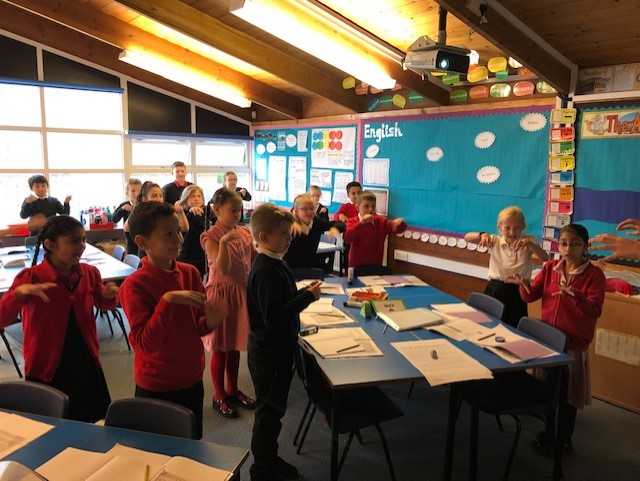 PSHE - Team building activities.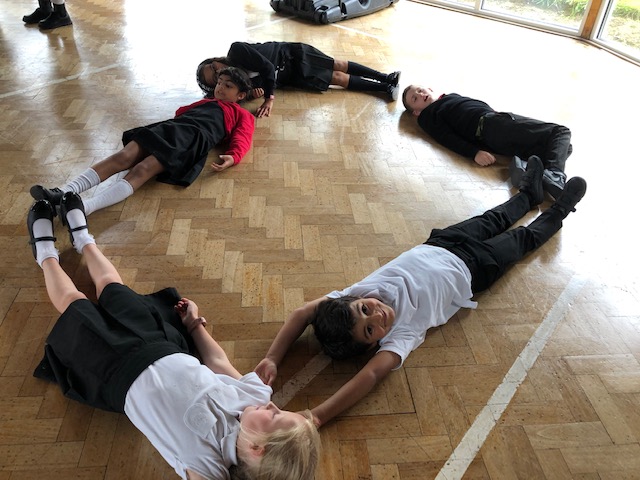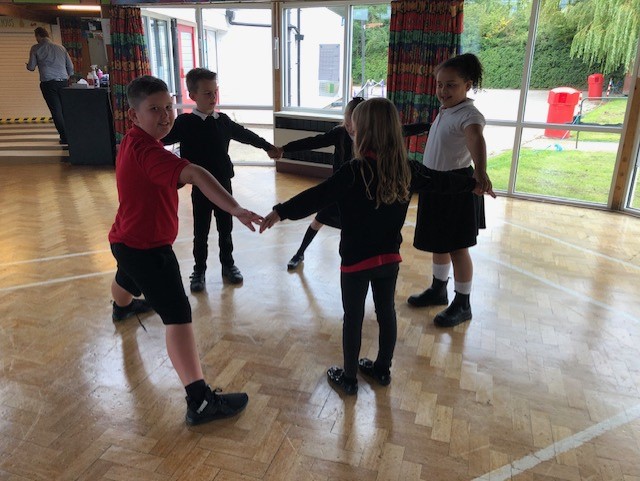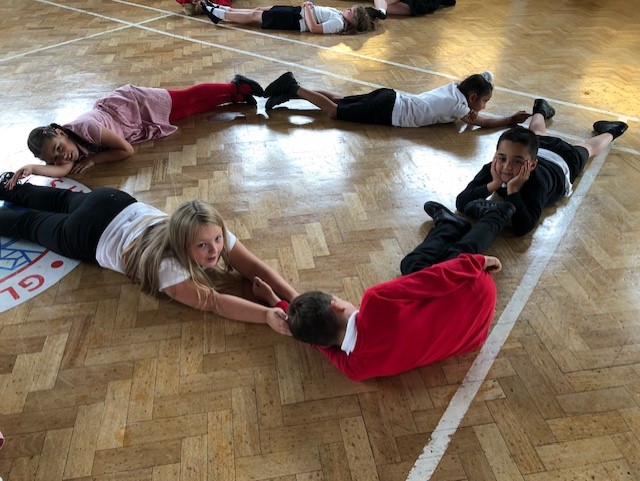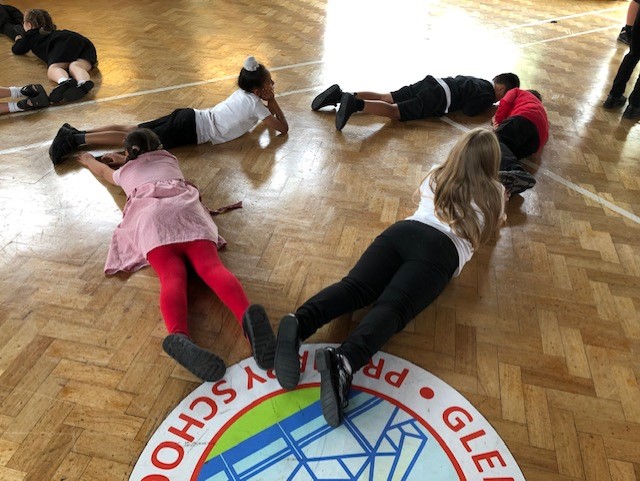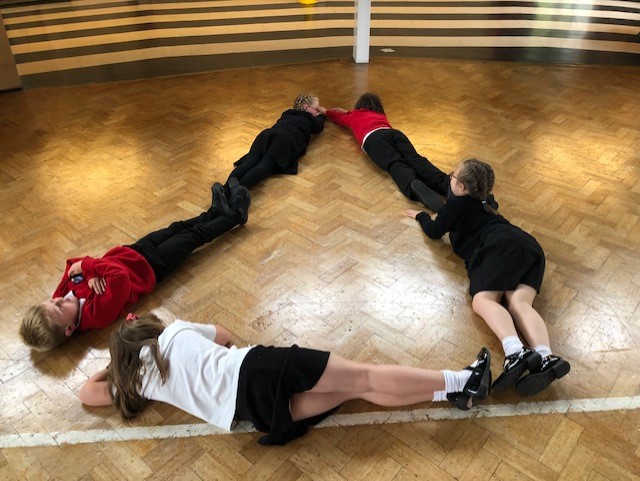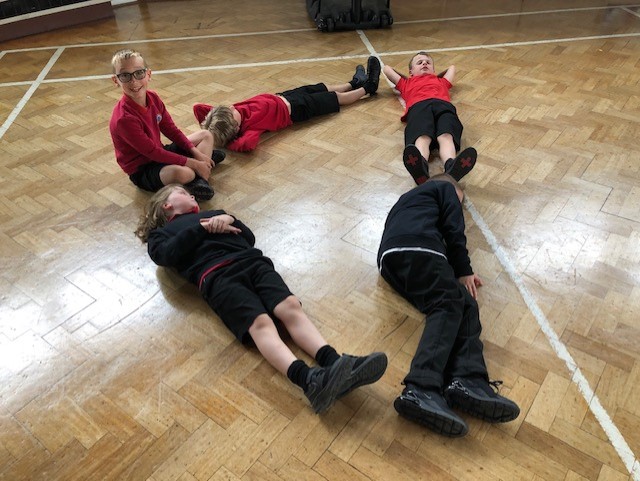 Our Trip to the Victory Show!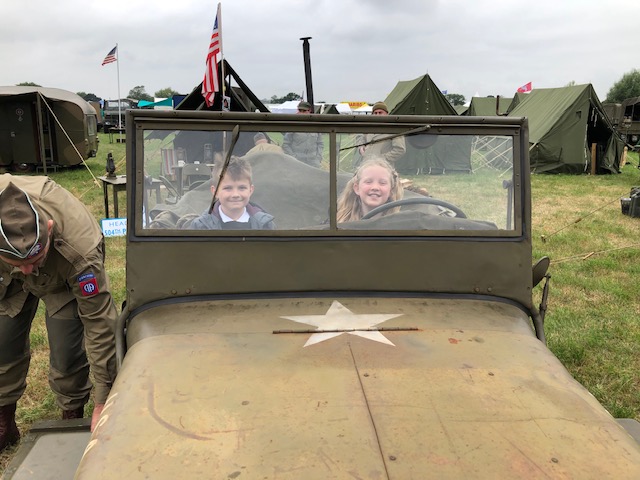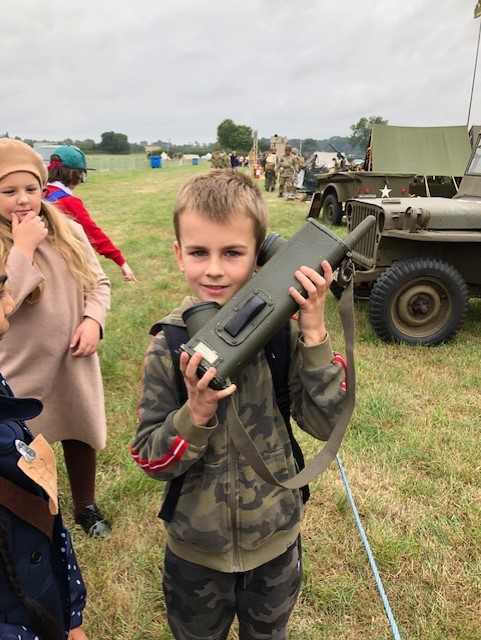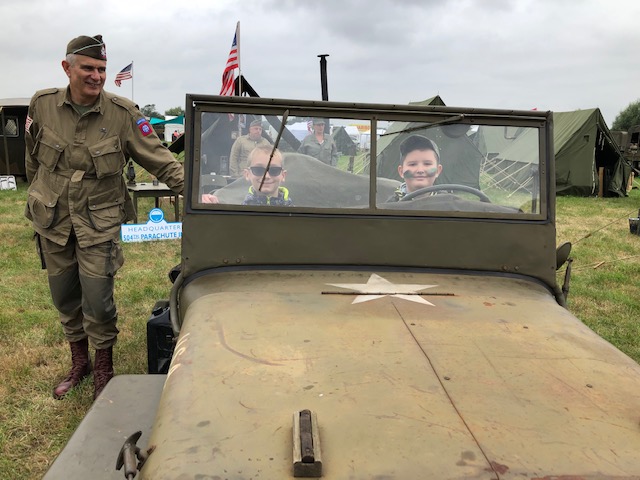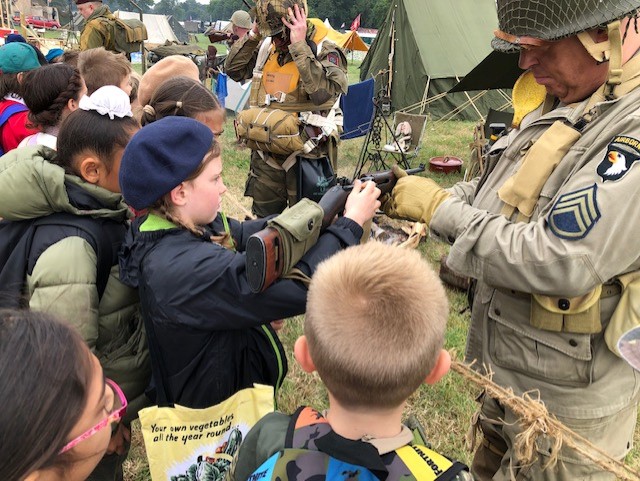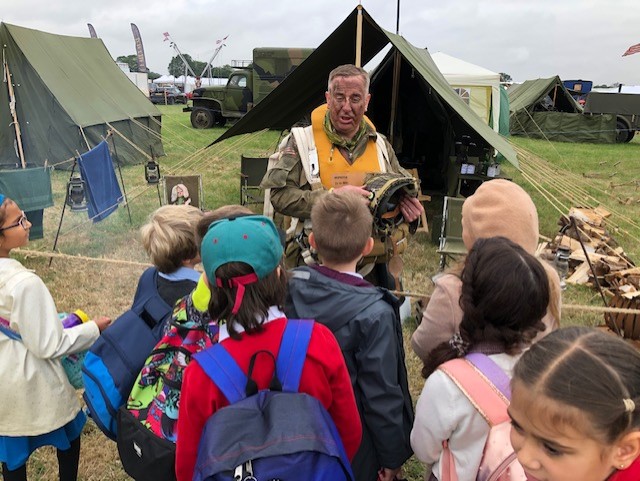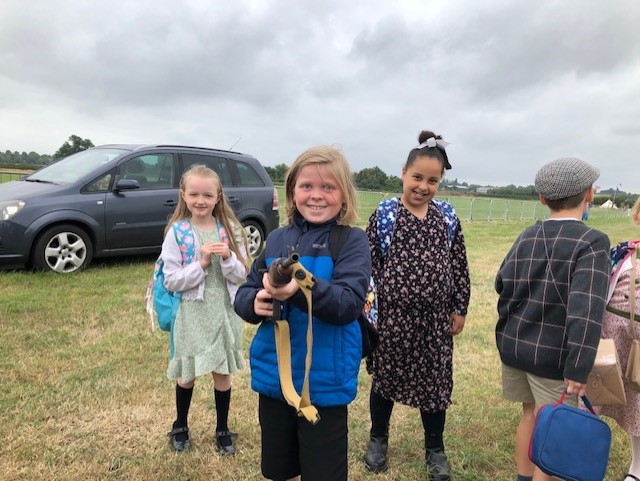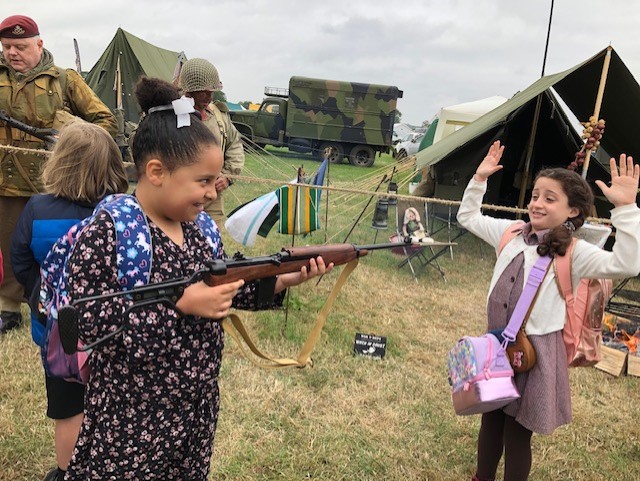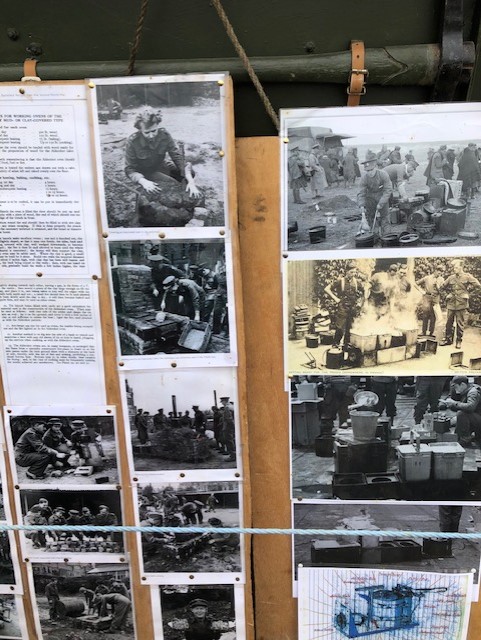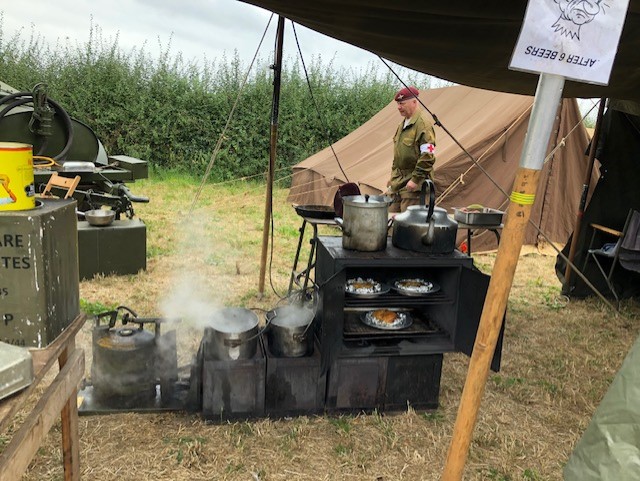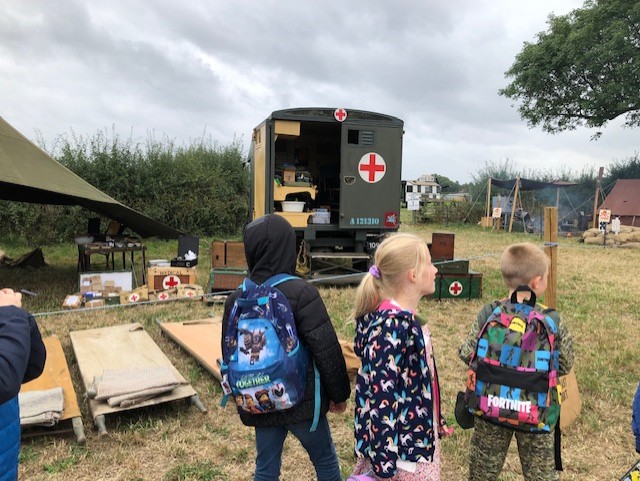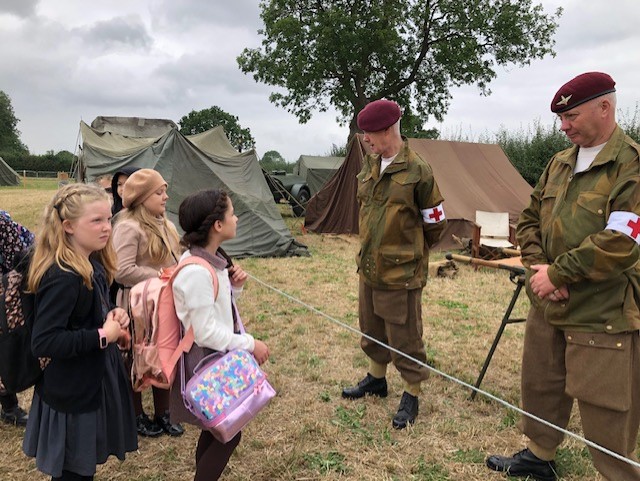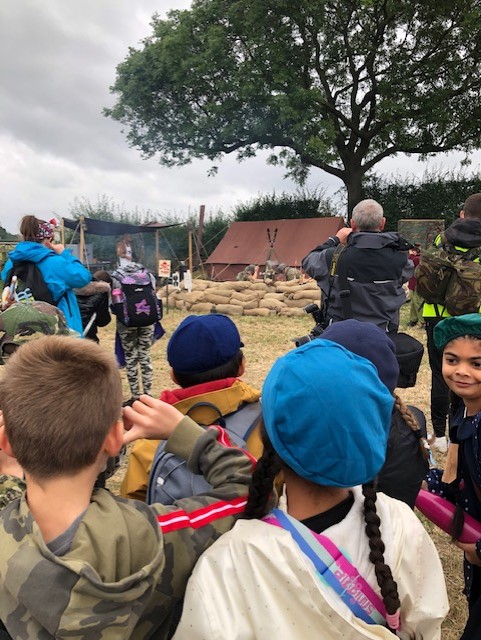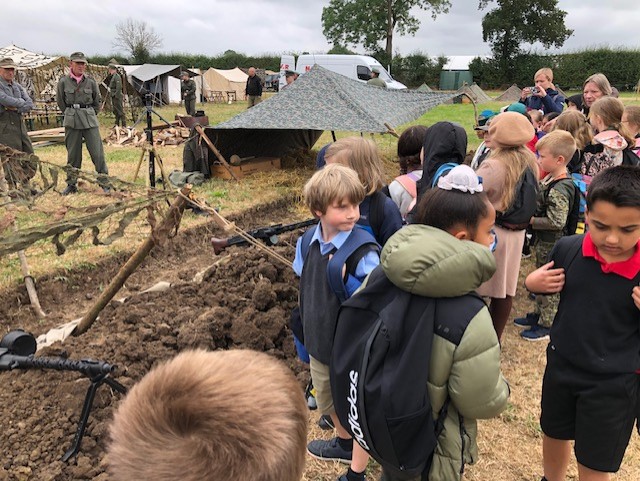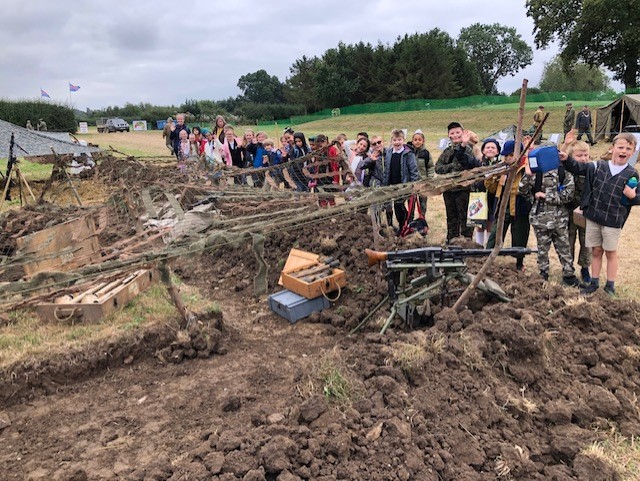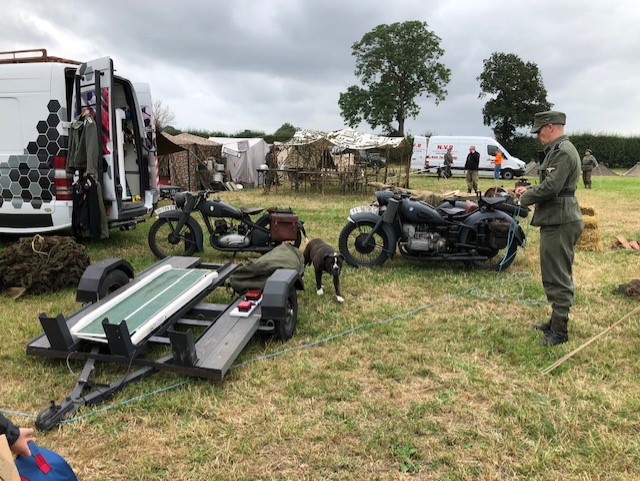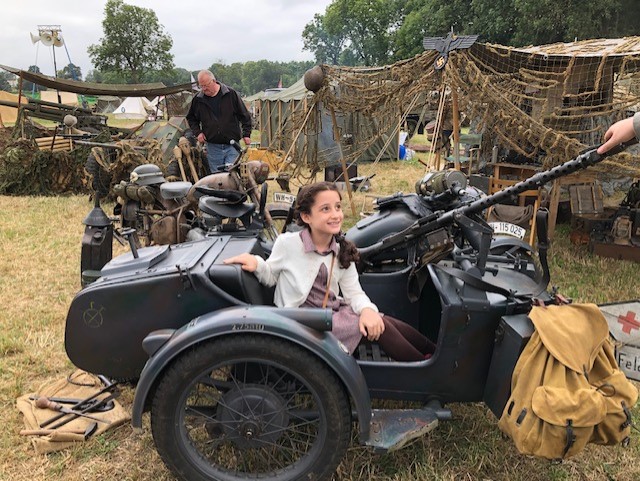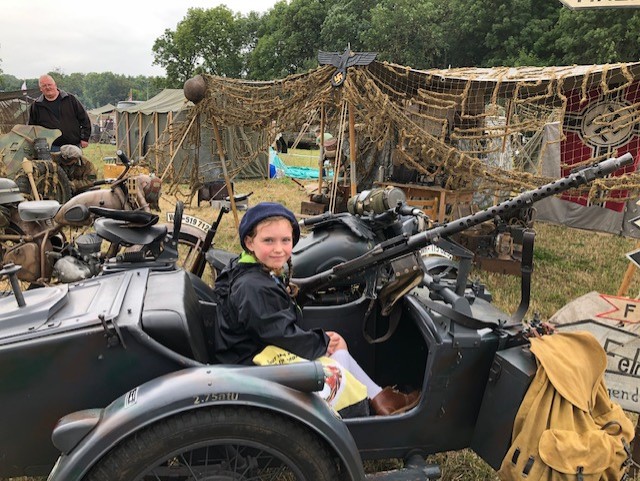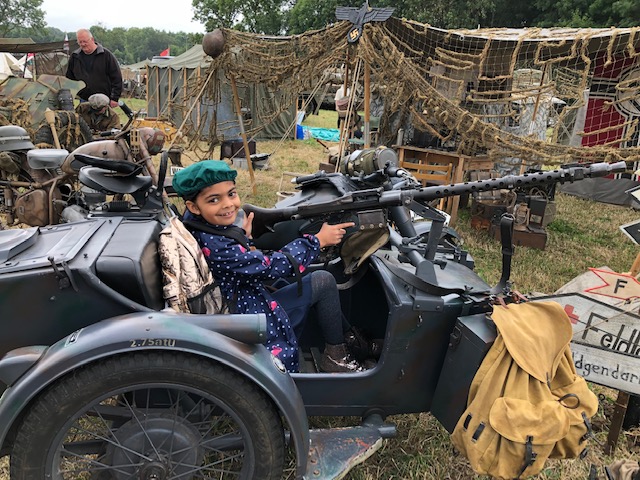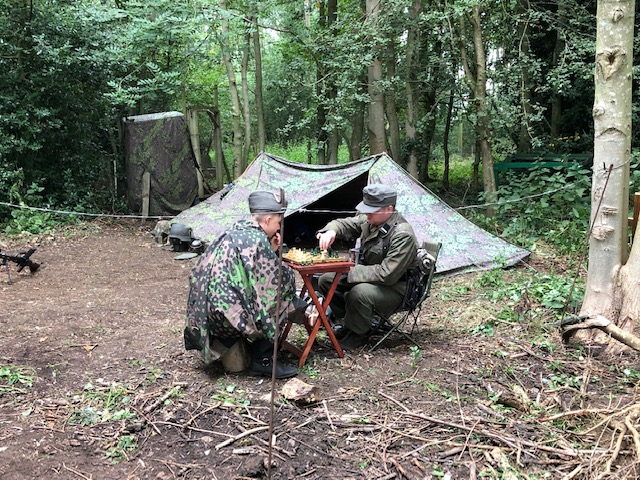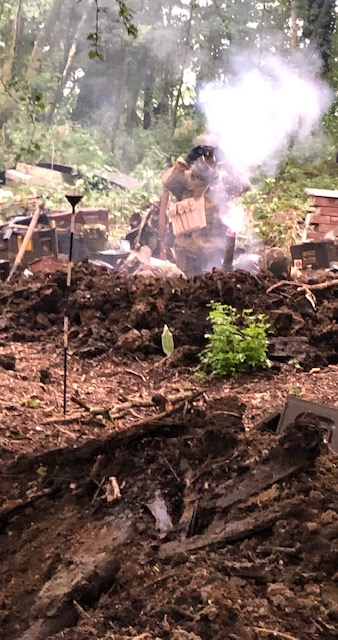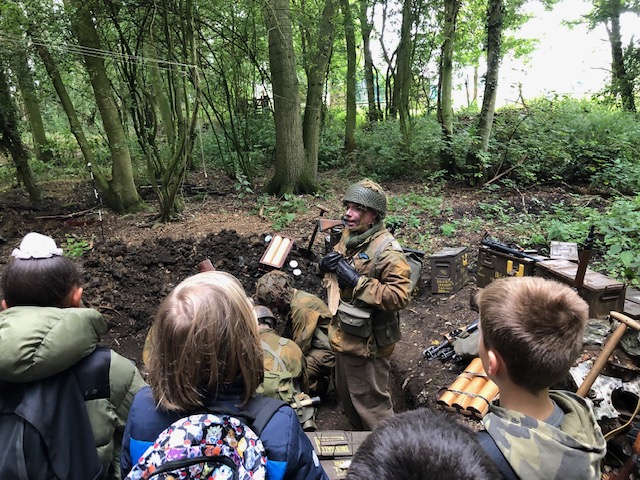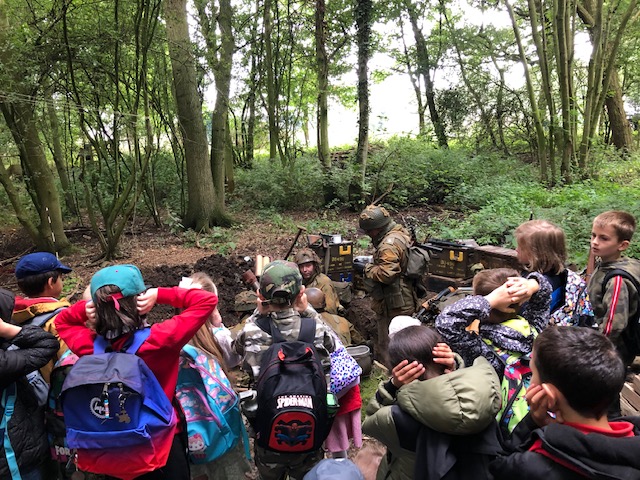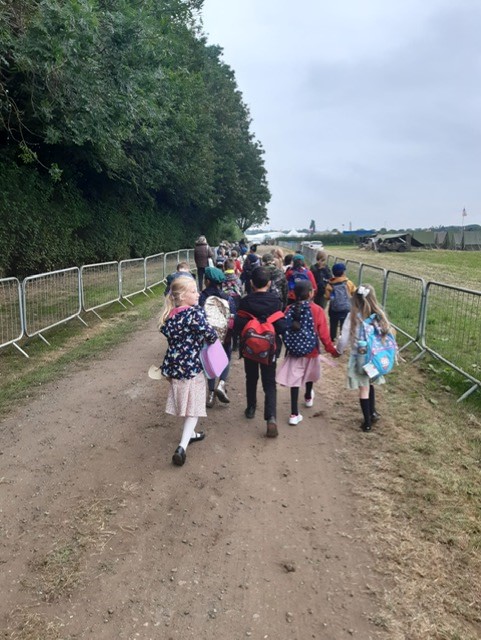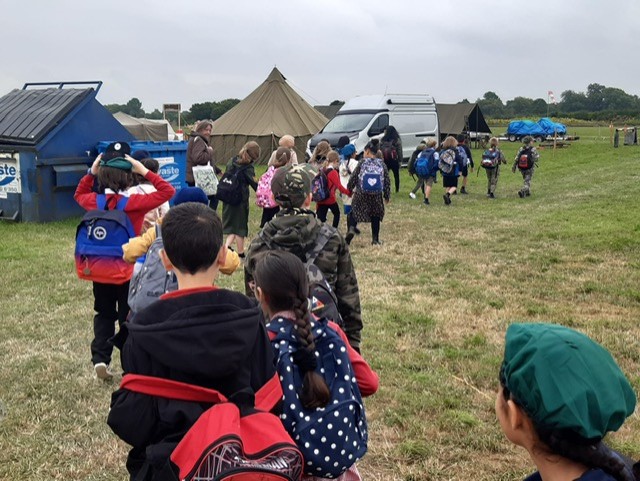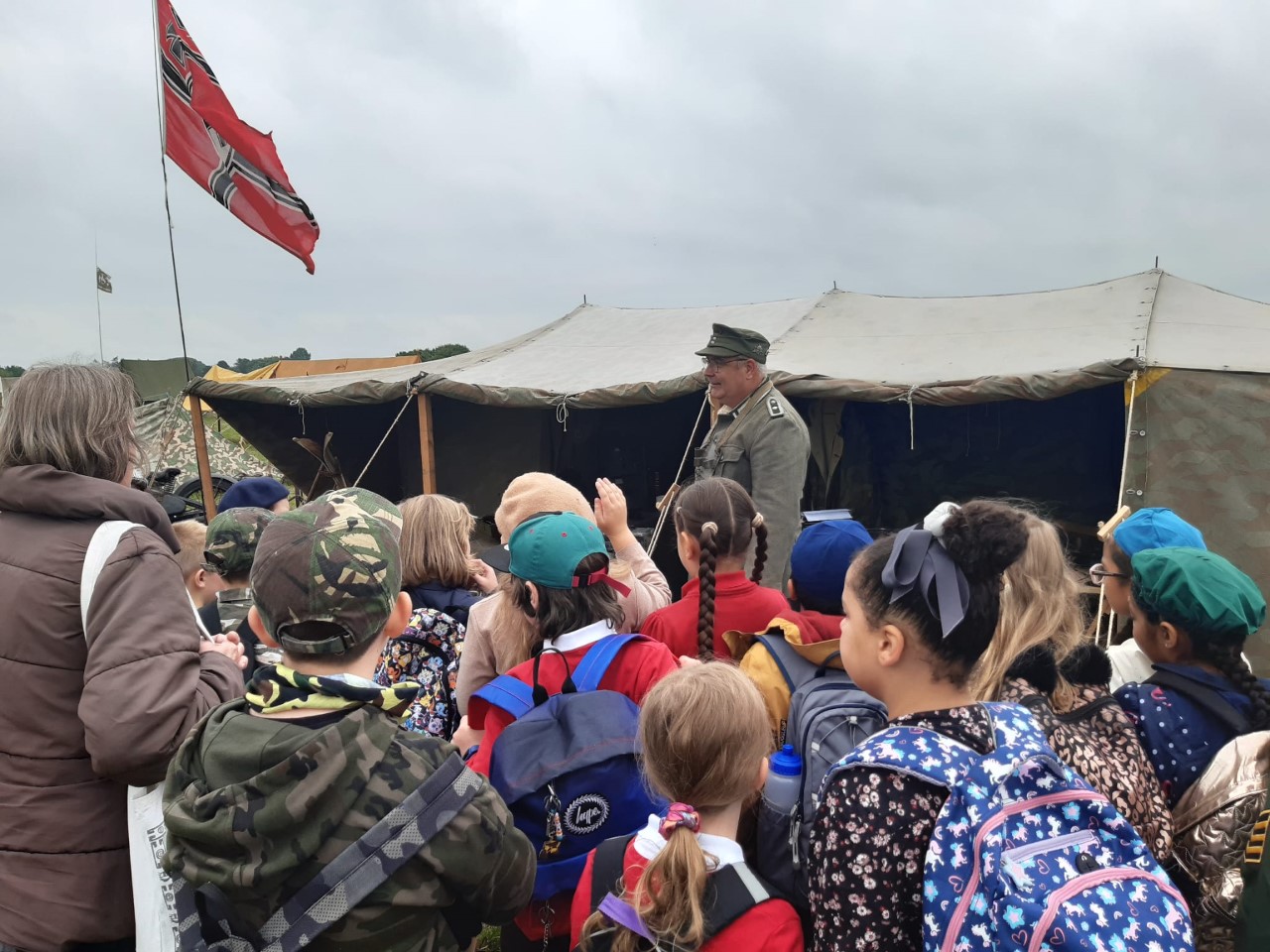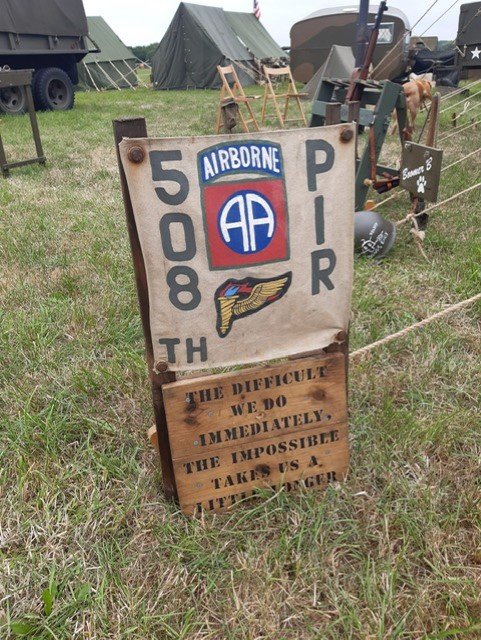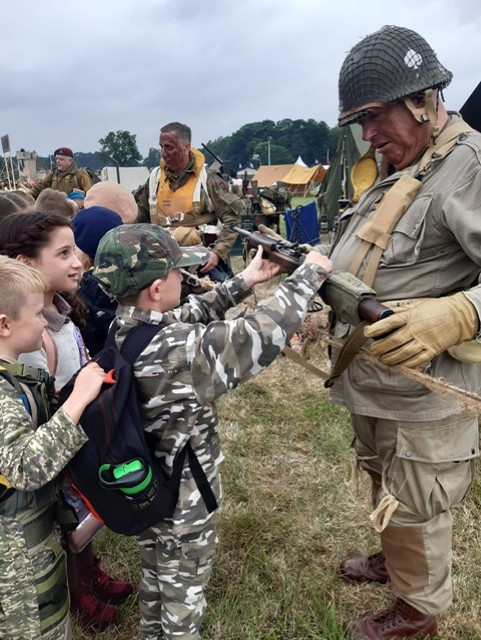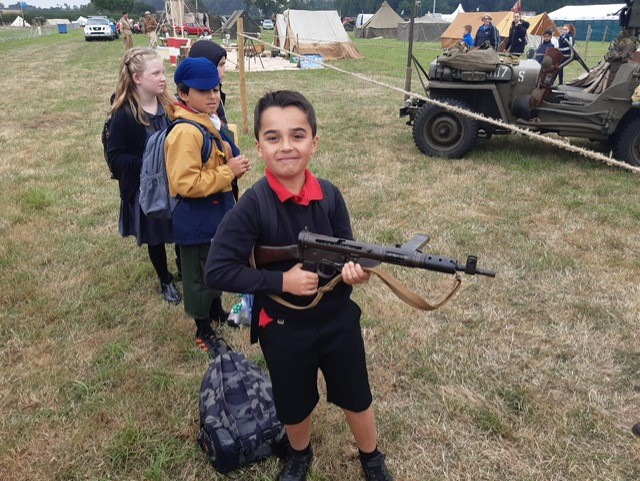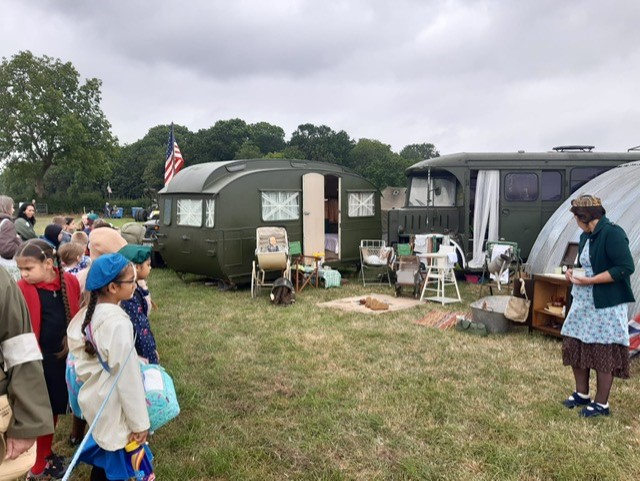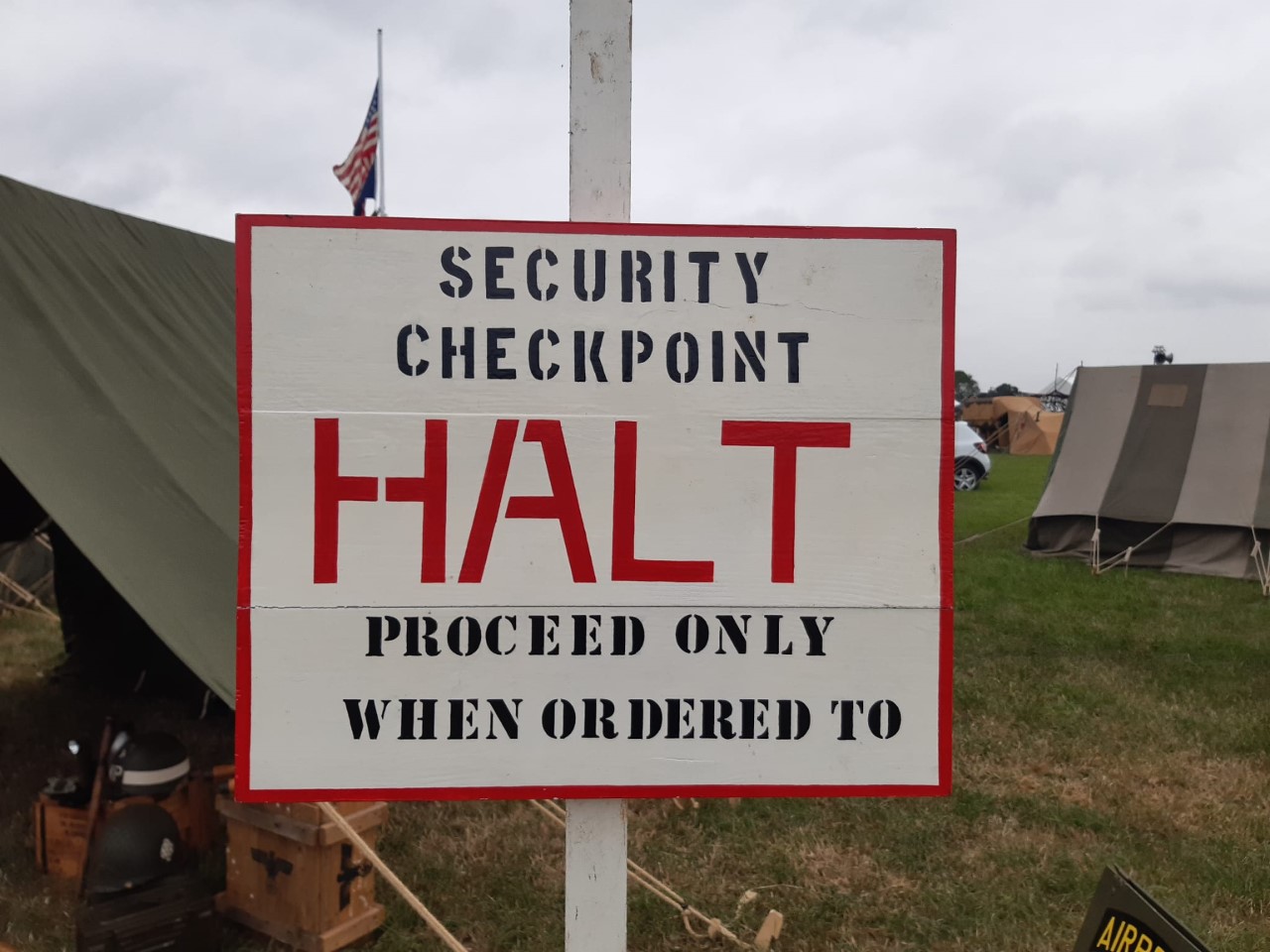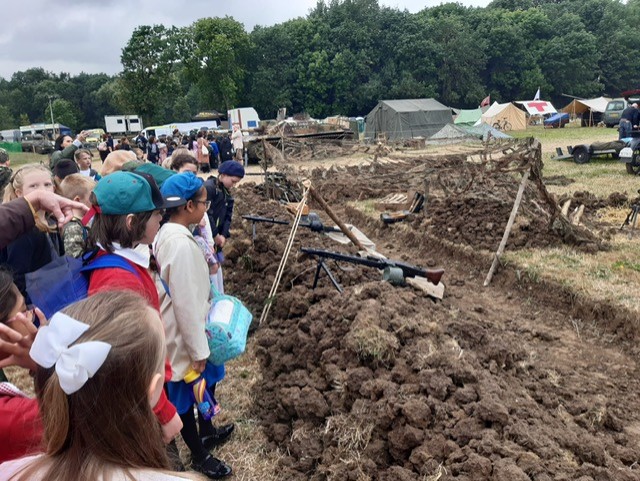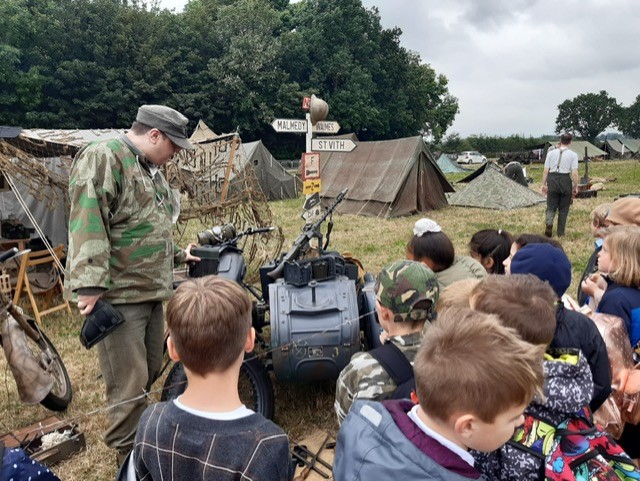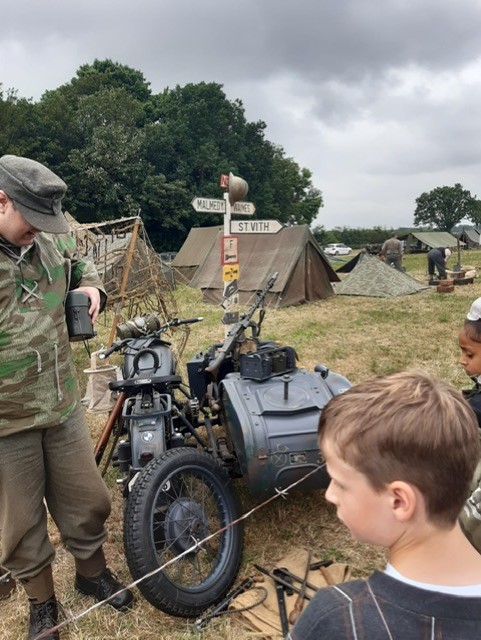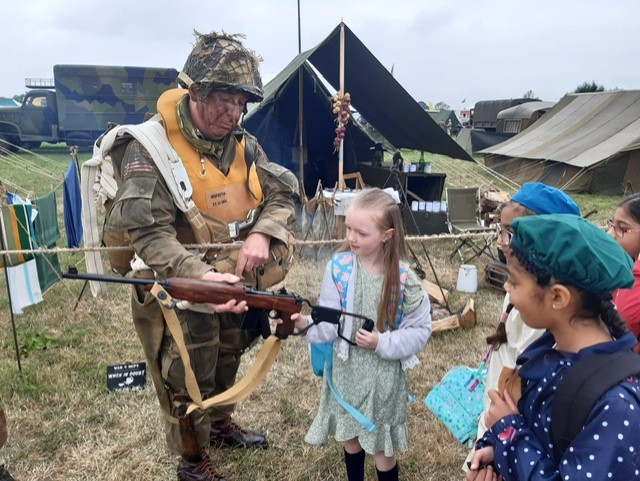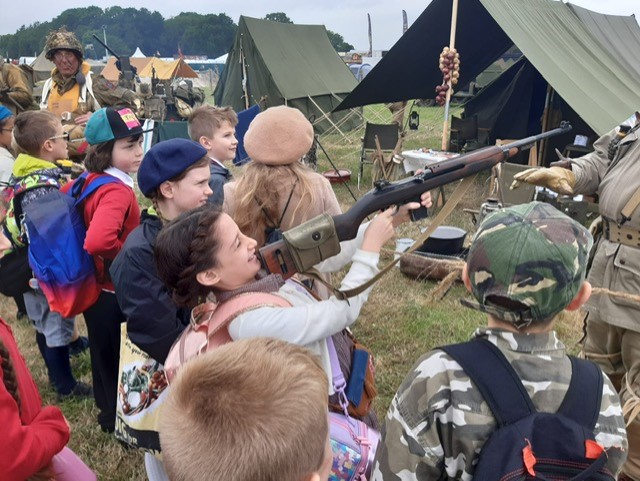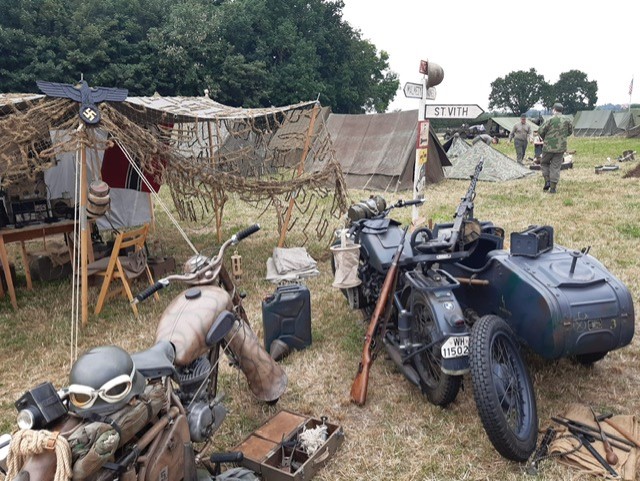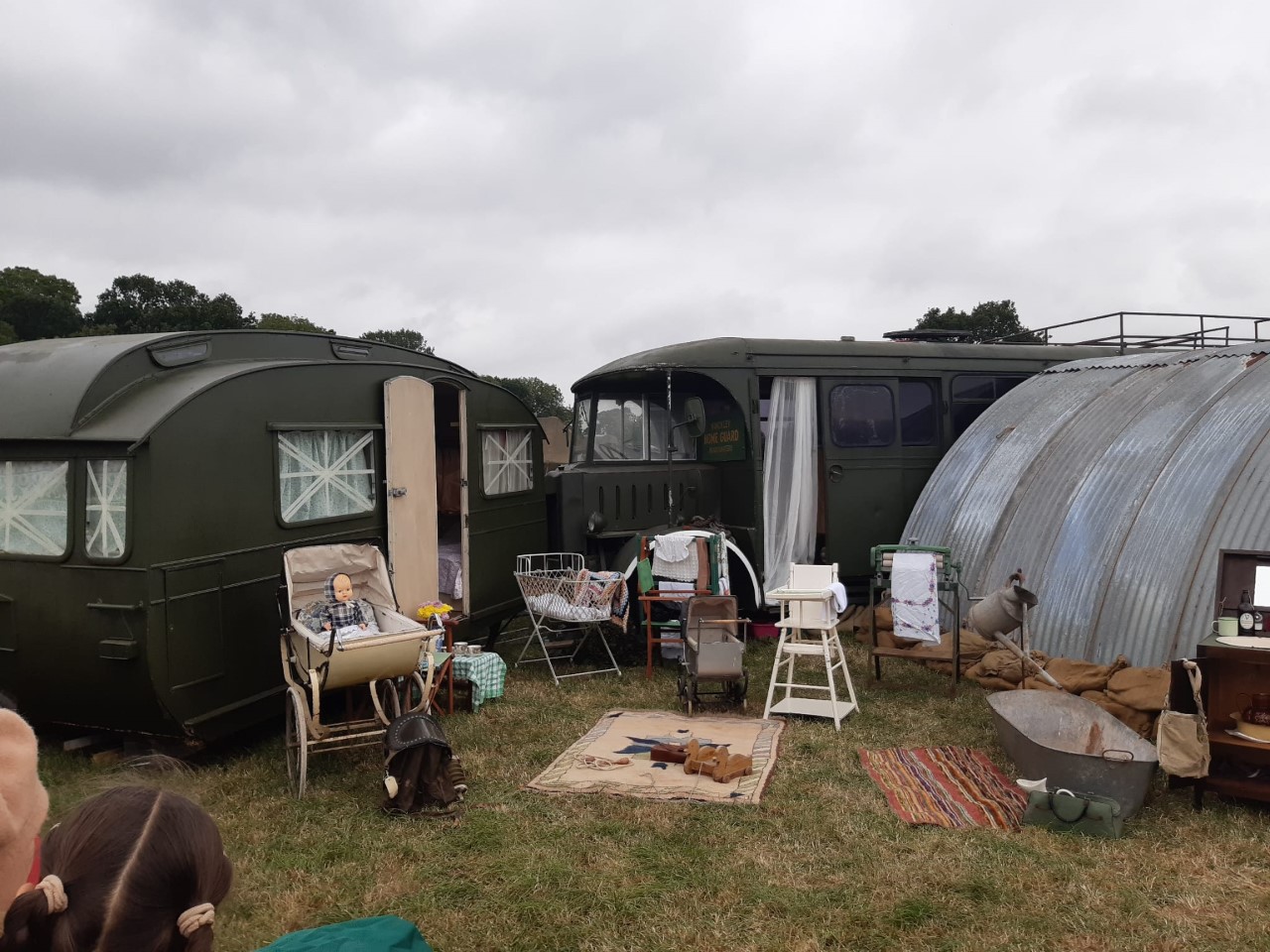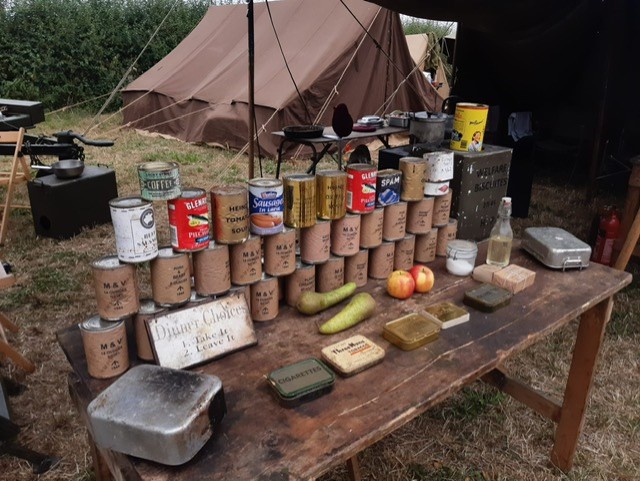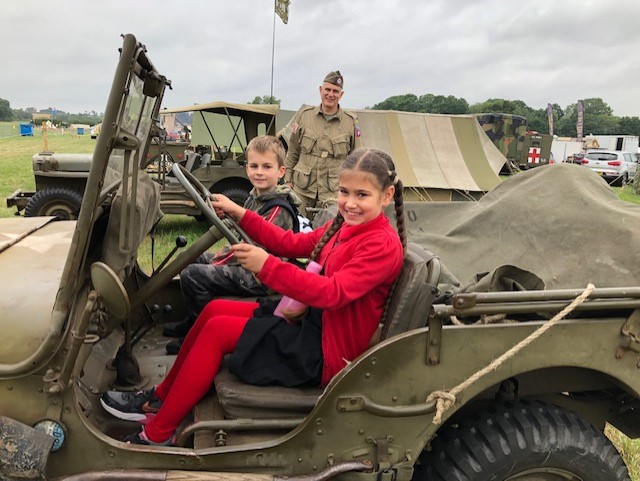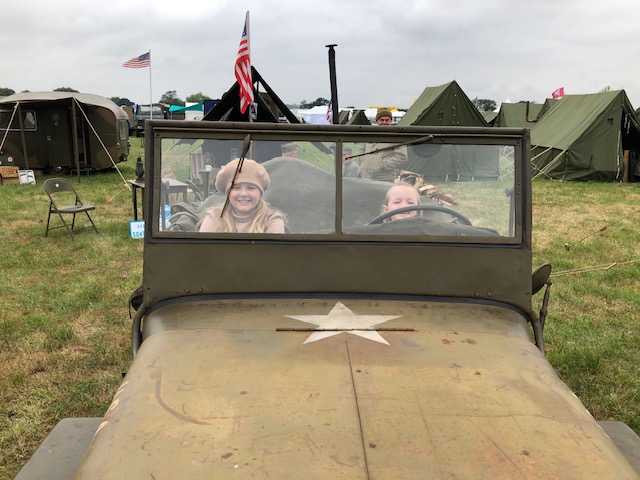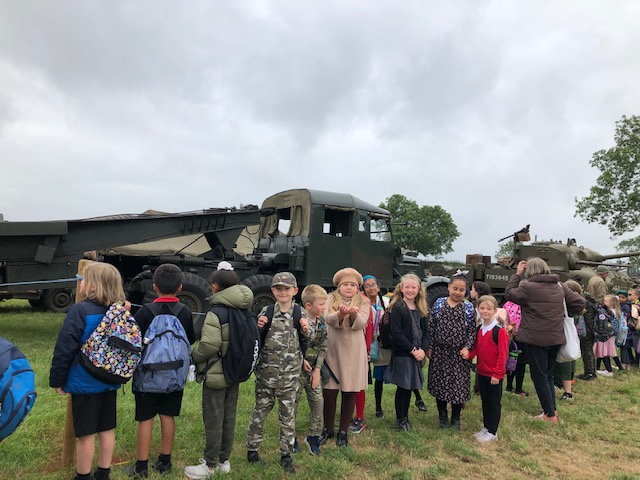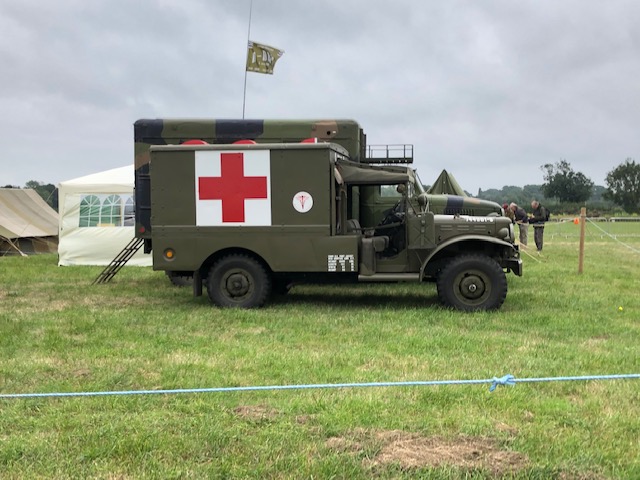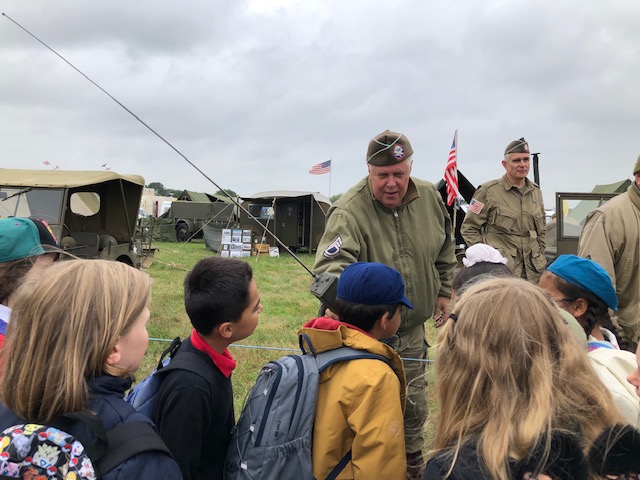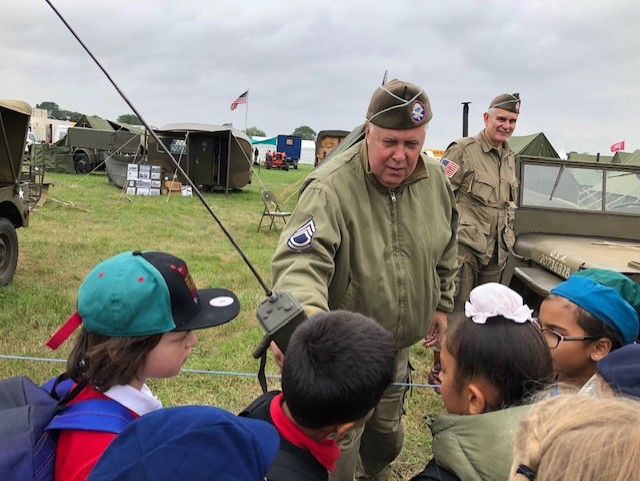 The children have been using sources of evidence to discover the similarities and differences between the Olympics in Ancient Greece, where it all began and the Olympics we know today. They studied paintings on pottery and discussed various sports.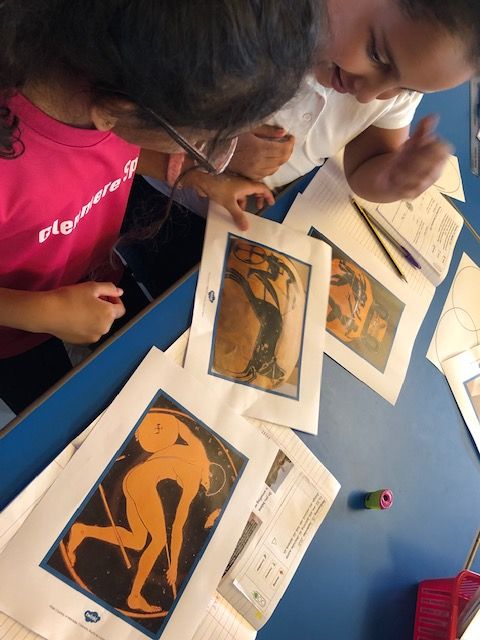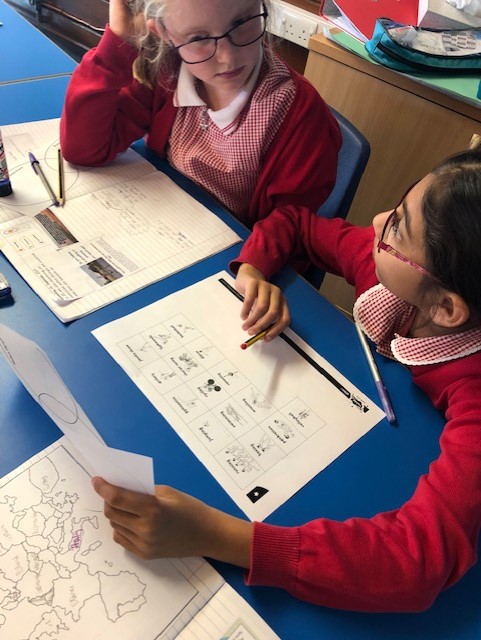 The children have been using ICT to practice their spellings using Spelling Shed. They really enjoy playing the games and testing their knowledge of spelling patterns.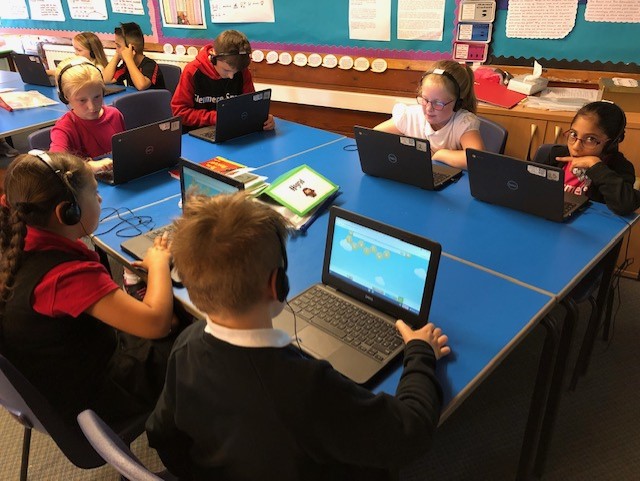 Year 4 are really enjoying science. Over the past few weeks, they have investigated complete and incomplete circuits, which materials conduct electricity and which are insulators and how to use circuits to make buzzers, motors and bulbs work.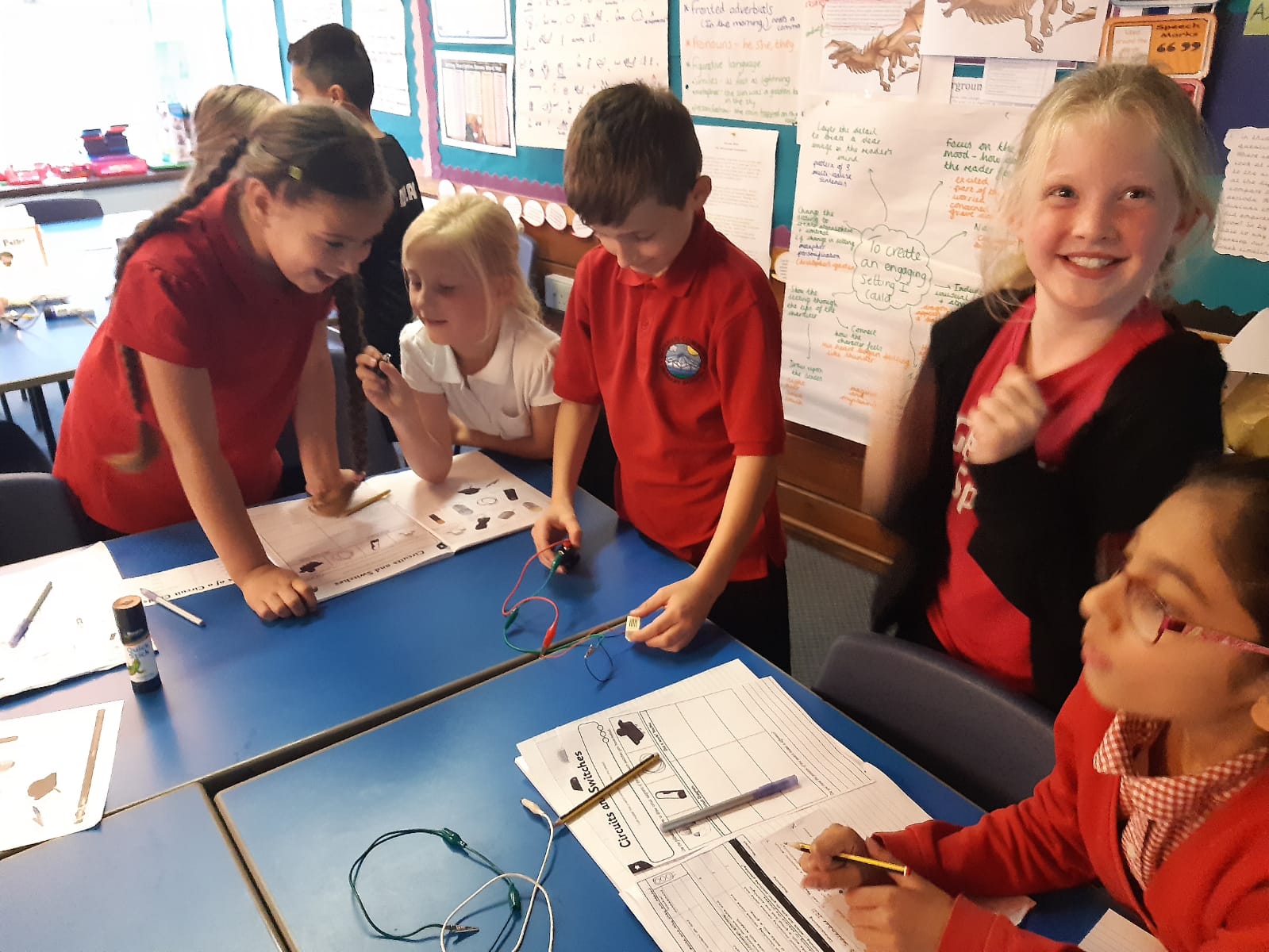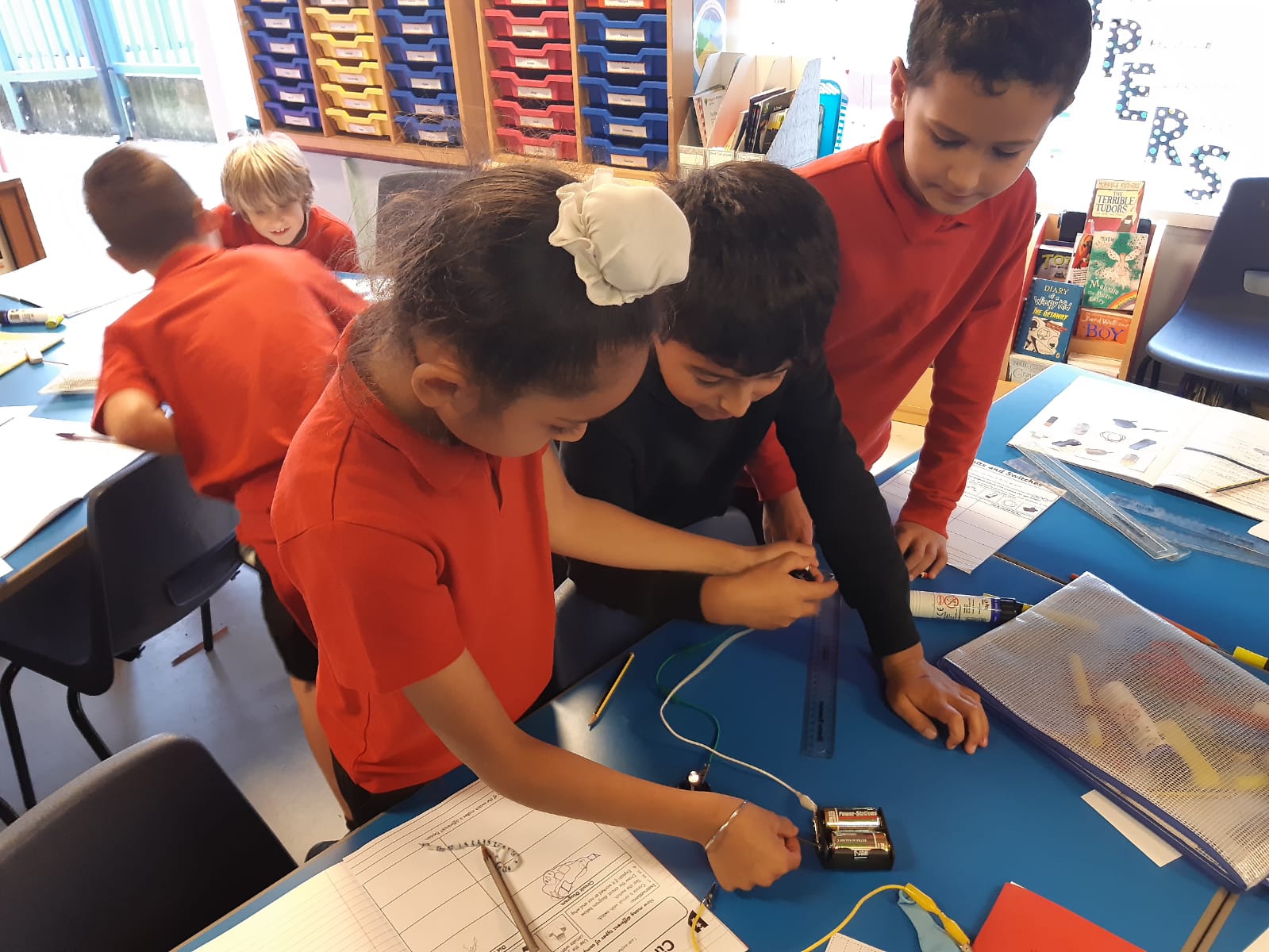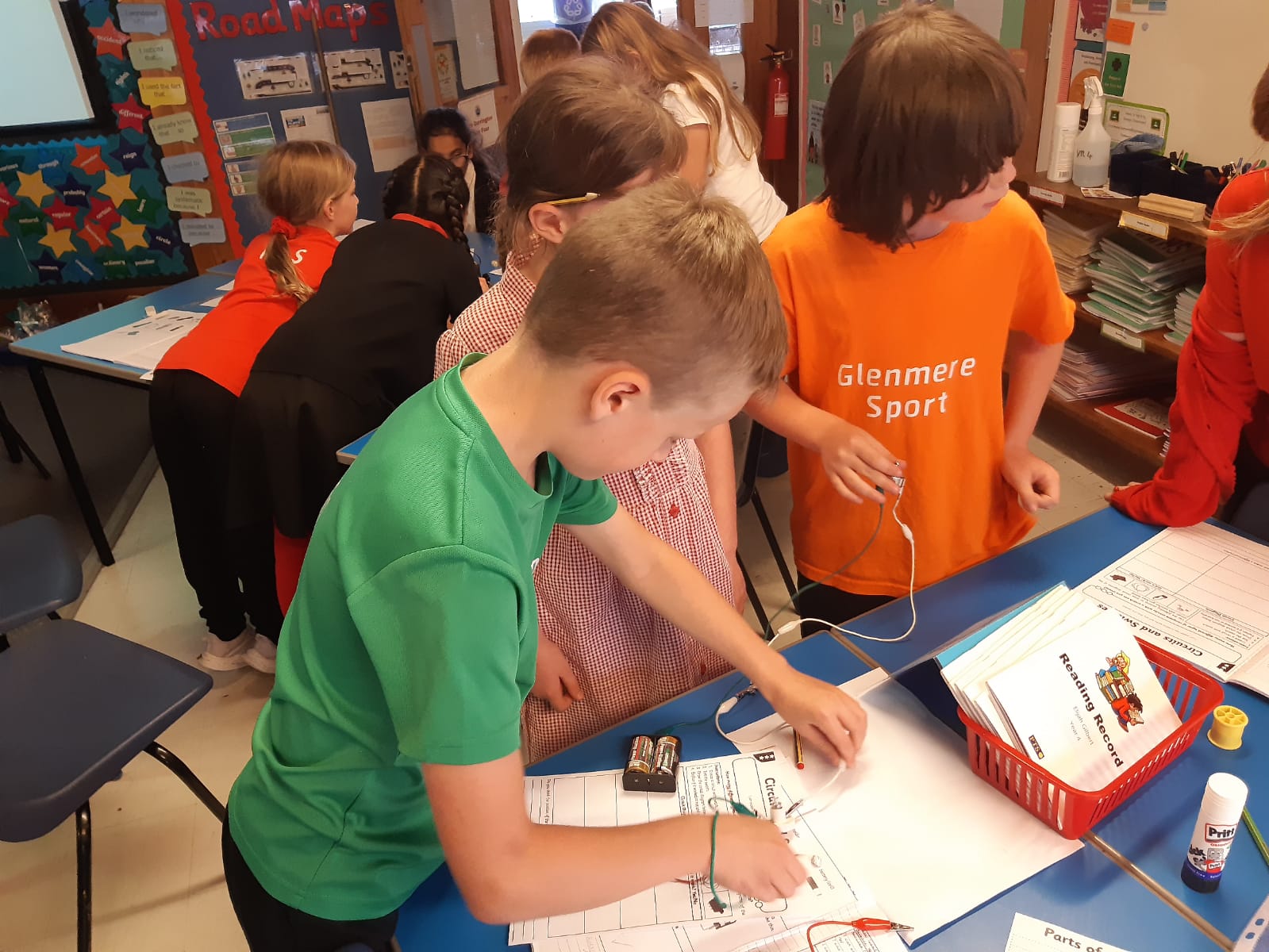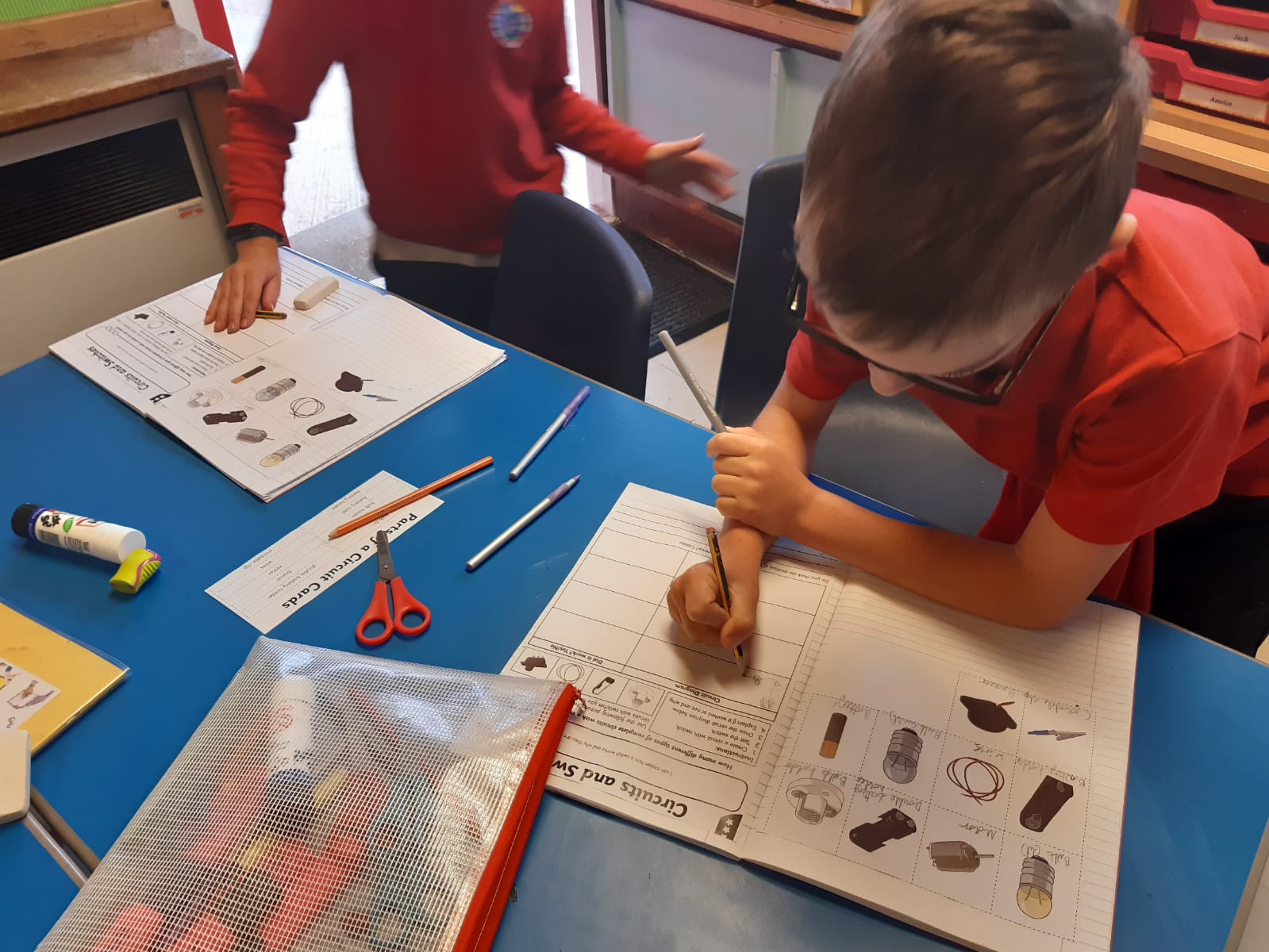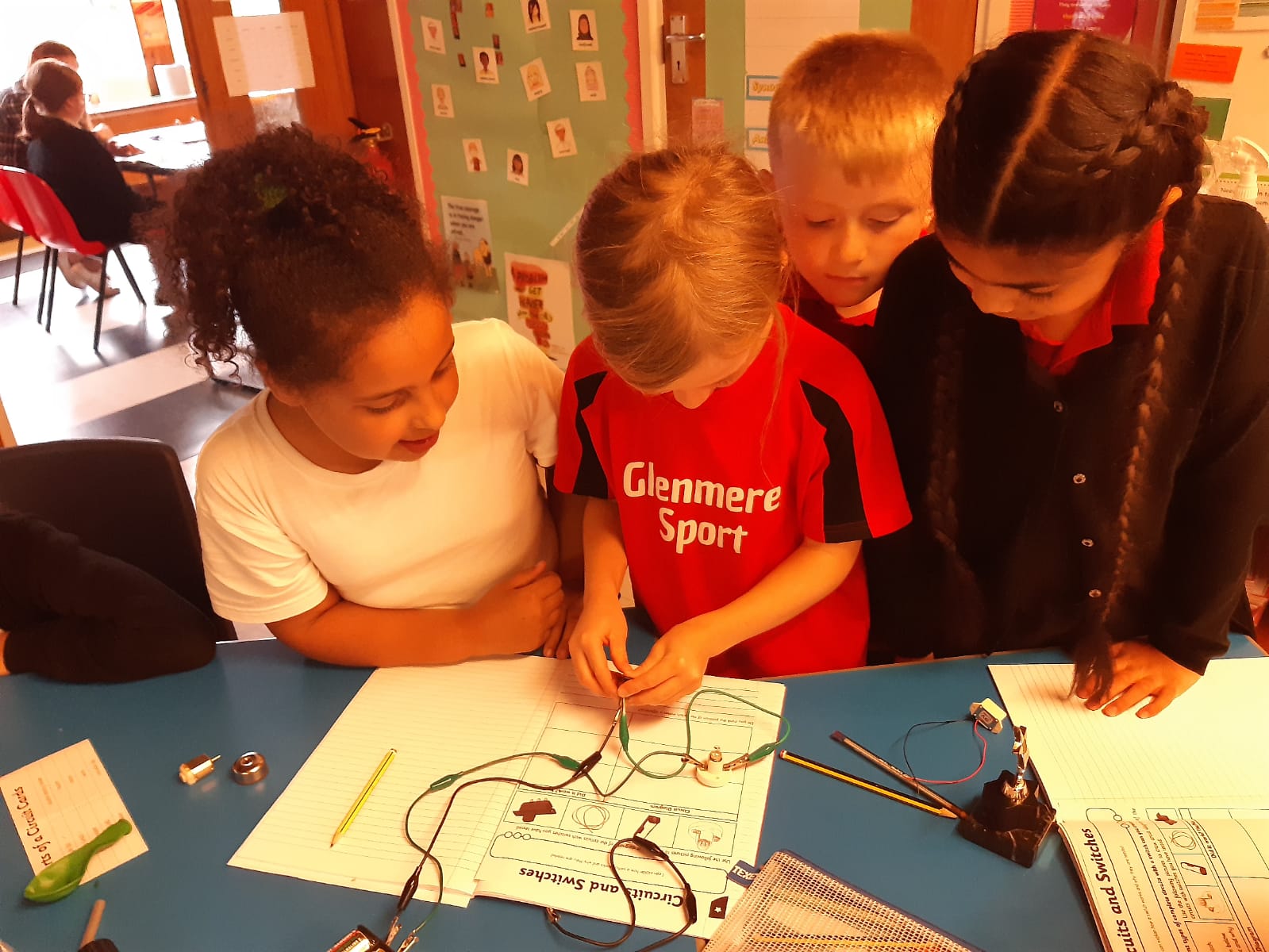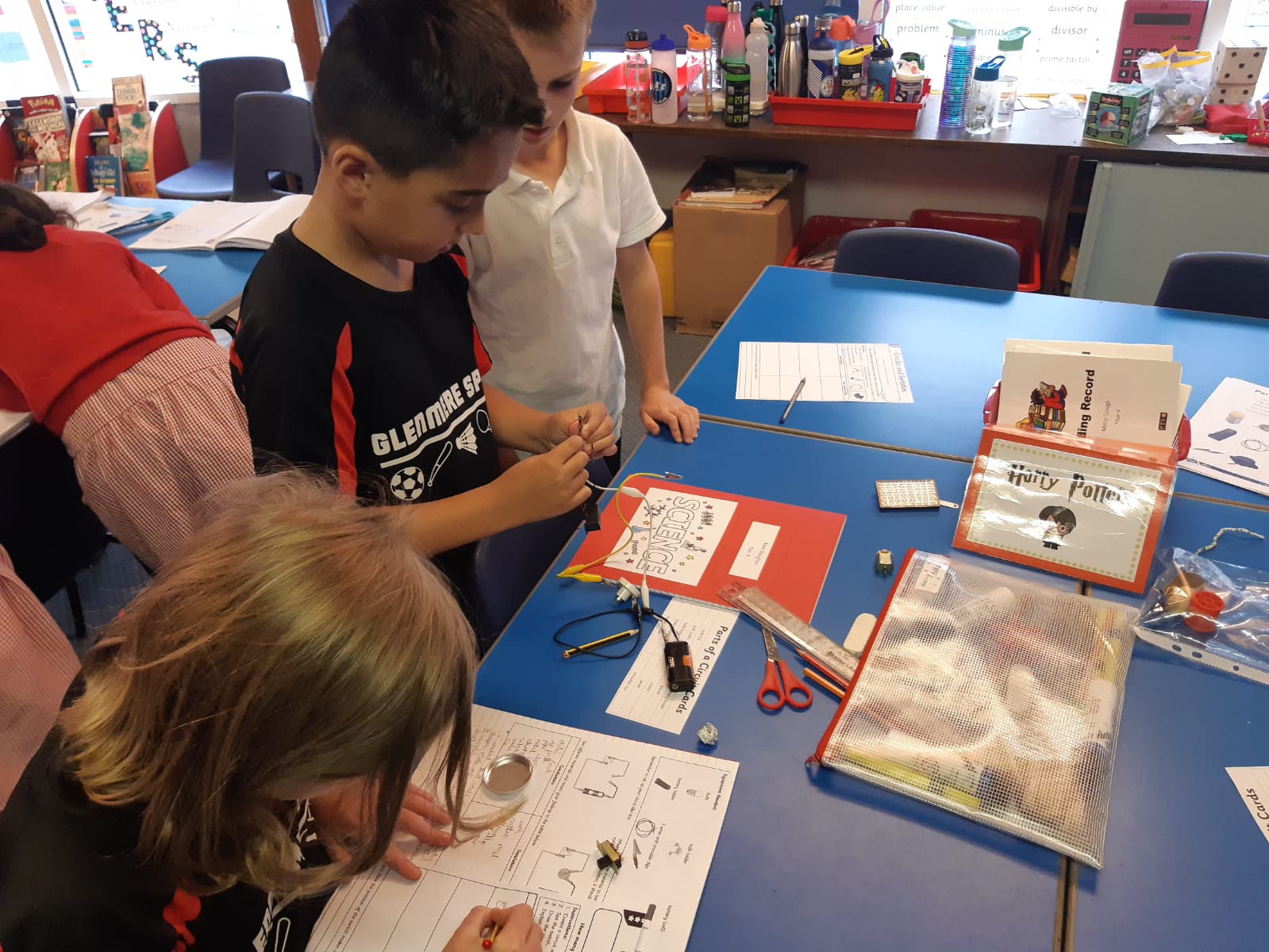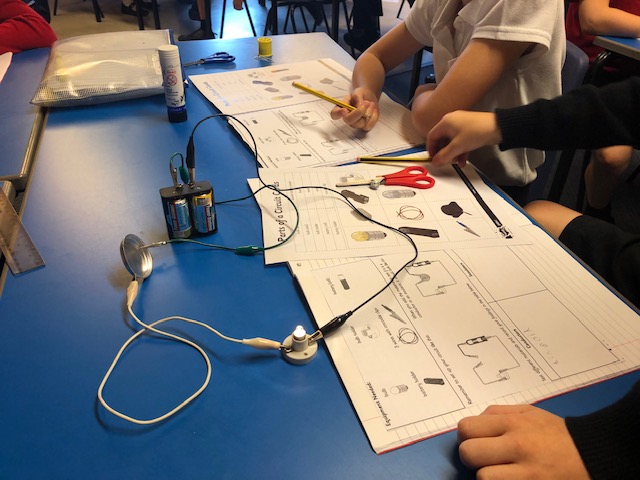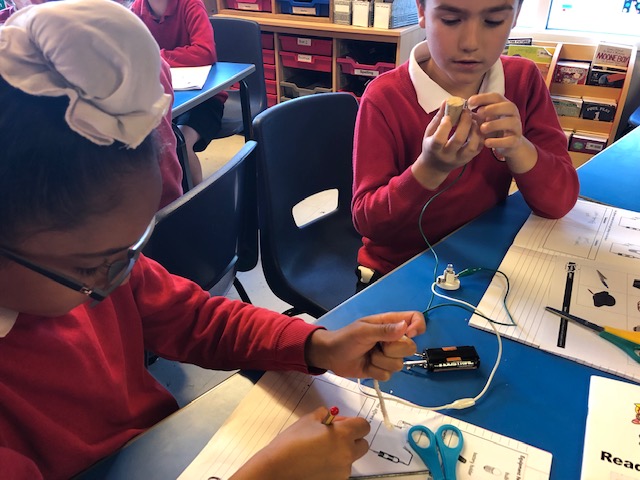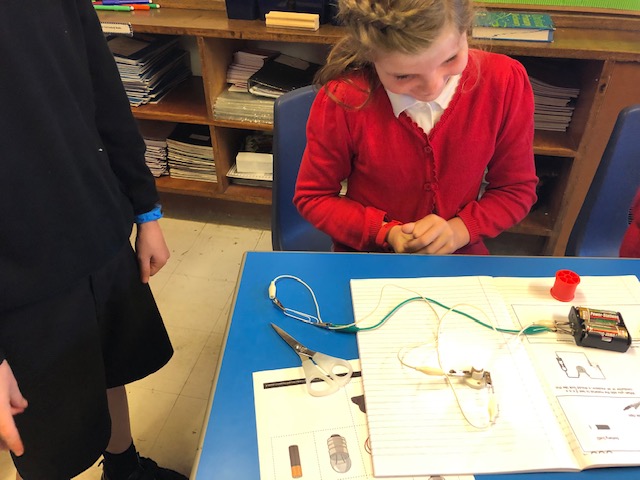 We have been really enjoying our tennis sessions on a Tuesday!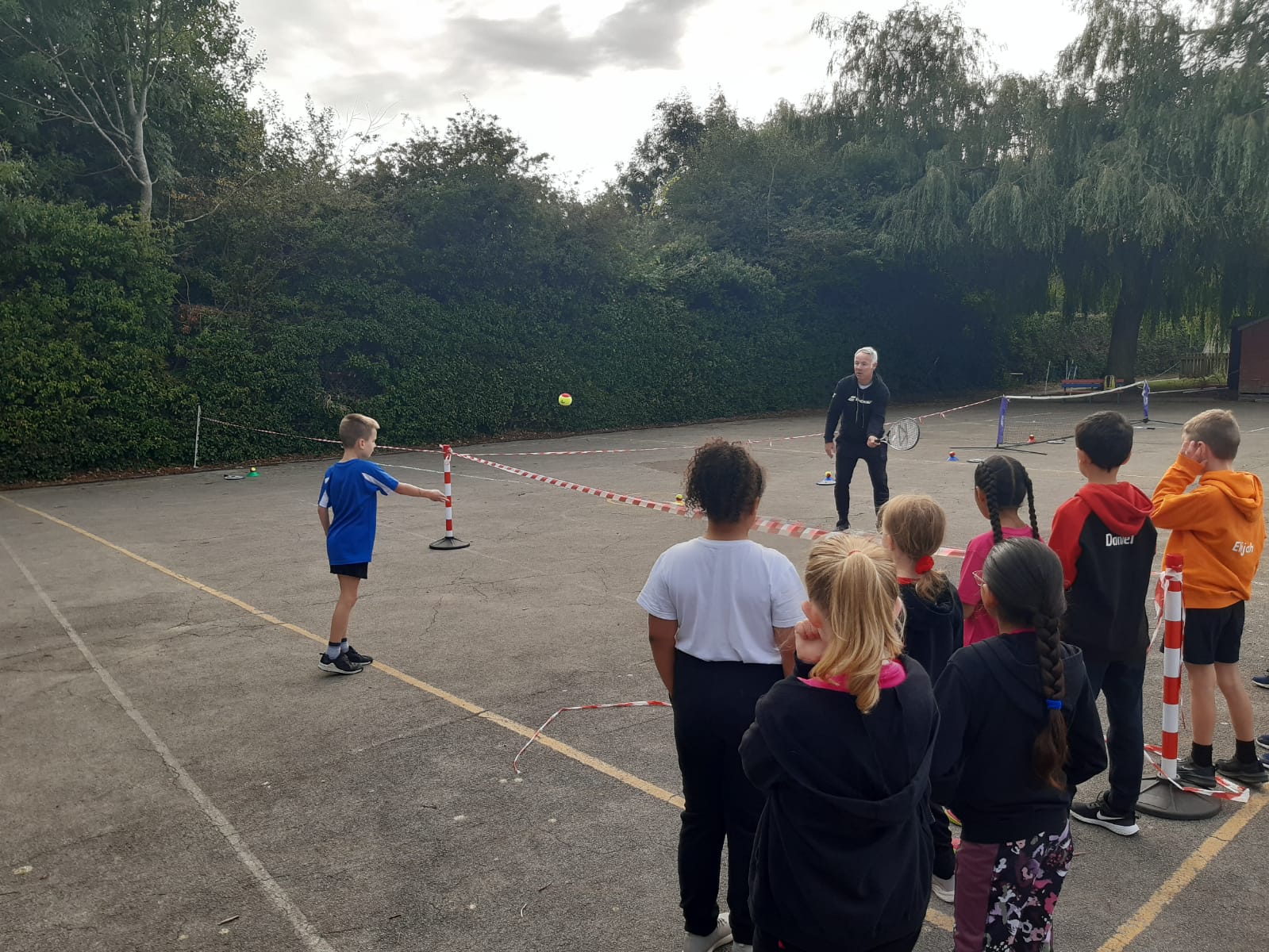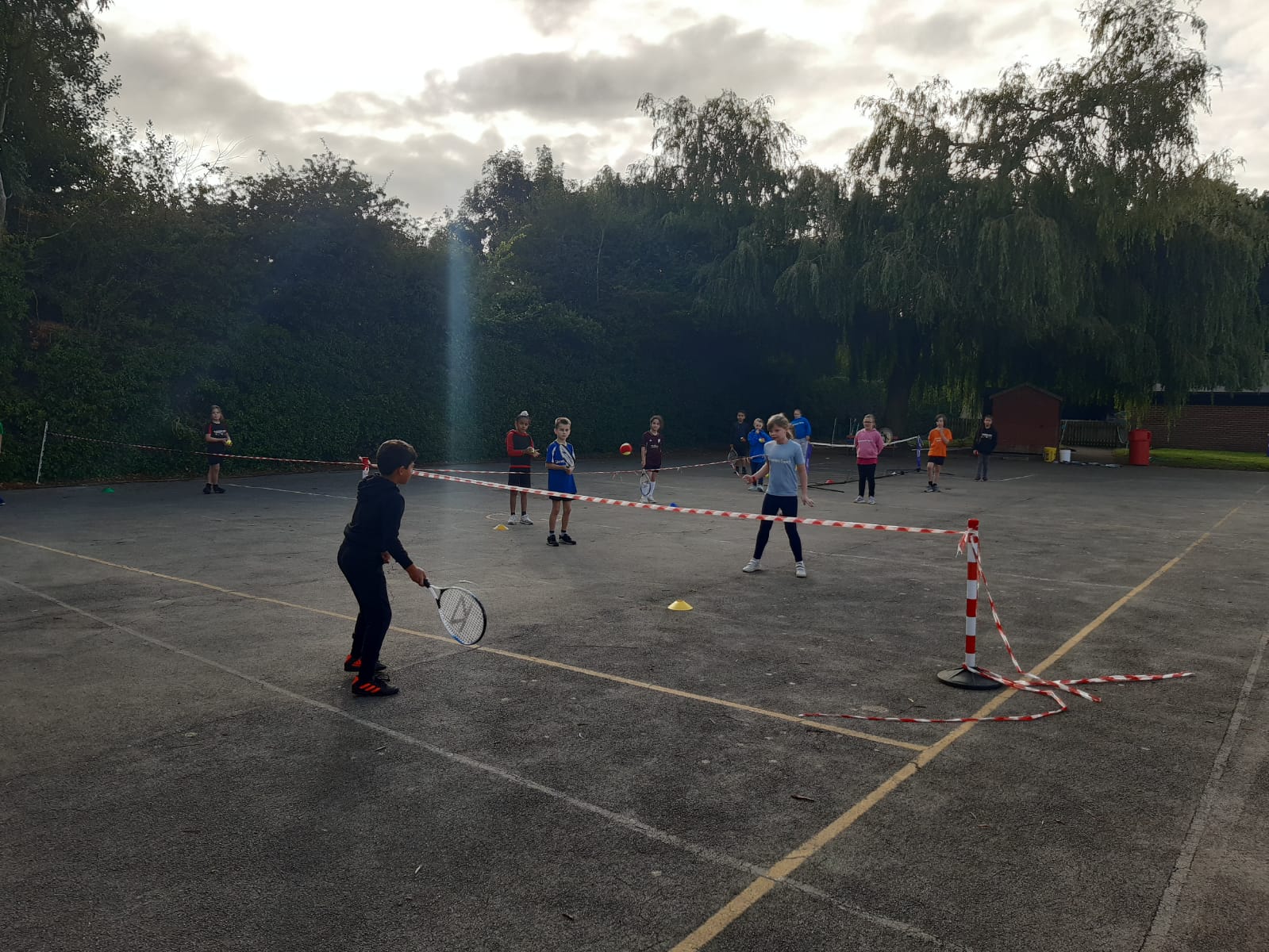 We are having so much fun playing hockey!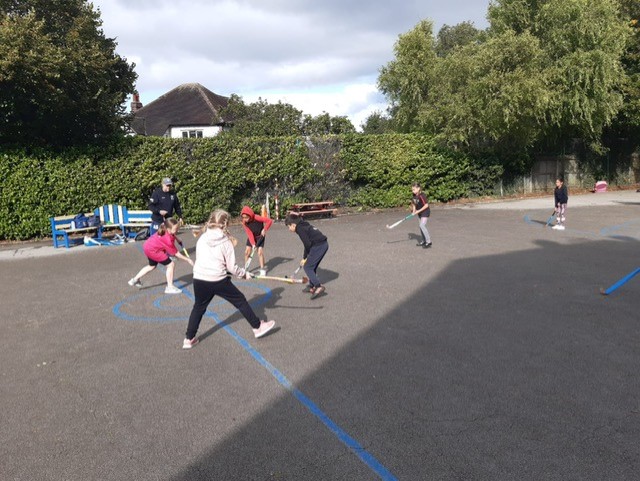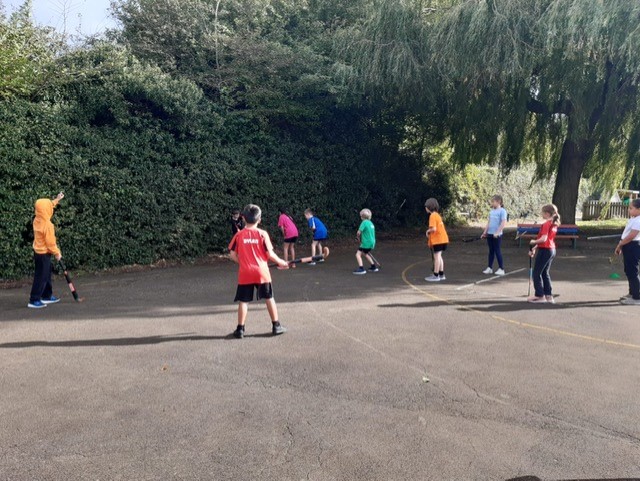 Year 4 have been learning to ask someone their name and how they are in Spanish.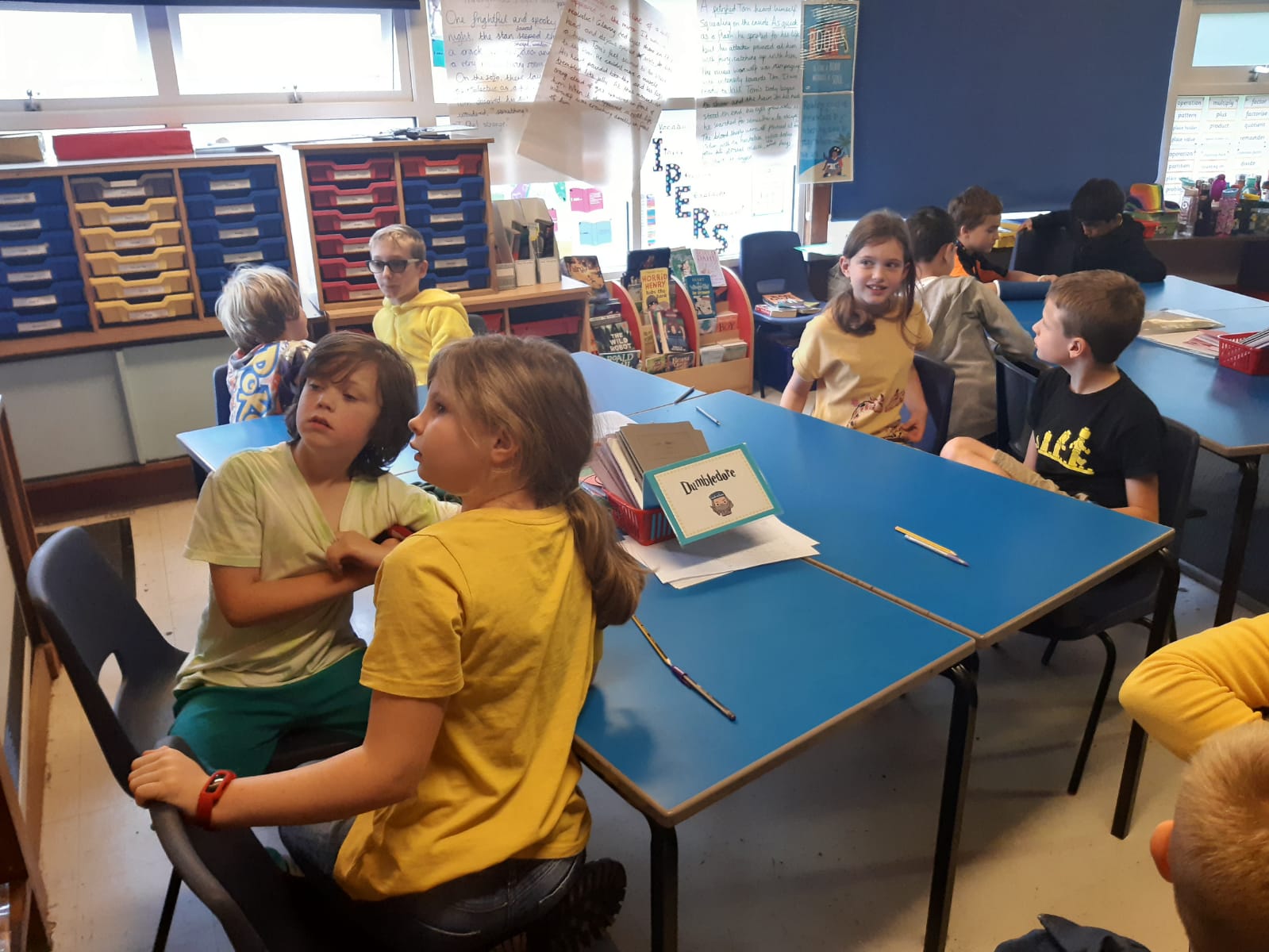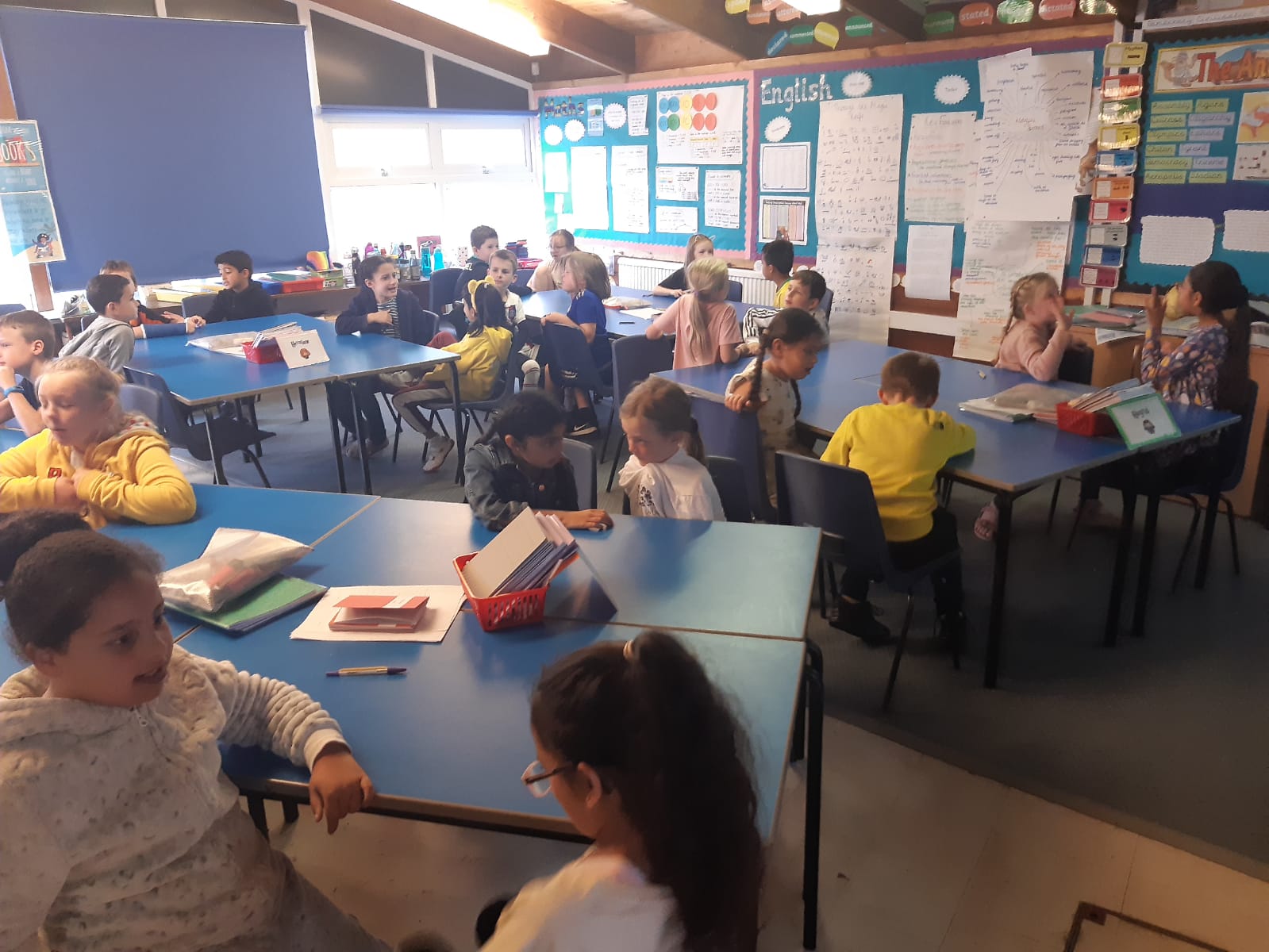 Year 4 have been using ICT to sort foods into the correct groups; grains, dairy, fruits, vegetables and protein. They completed a pie chart to show the percentages of how much of each area should be in our diets. They then decided, from a group of exercises, which ones would be used to complete our hour of exercise that is recommended for our daily routine.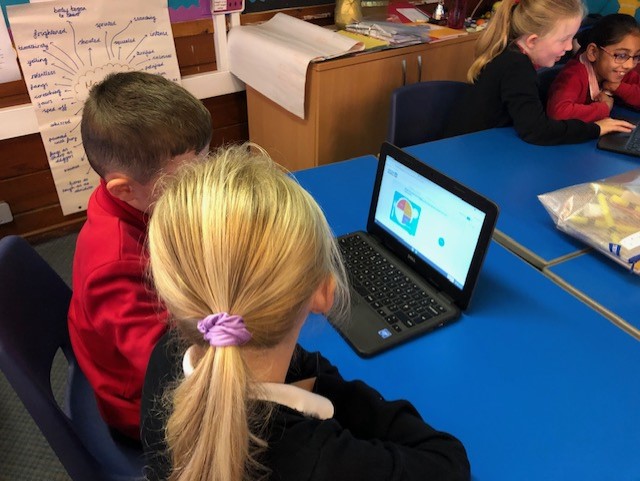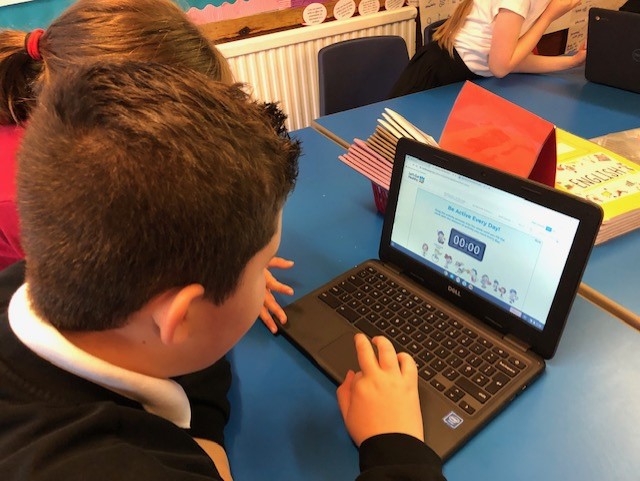 They put pictures in order to sequence the process of red onions on their journey from garden to plate. They were brilliant working together collaboratively, it showed real teamwork. It was lovely to hear the children talk about how they used herbs from their gardens into their cooking at home.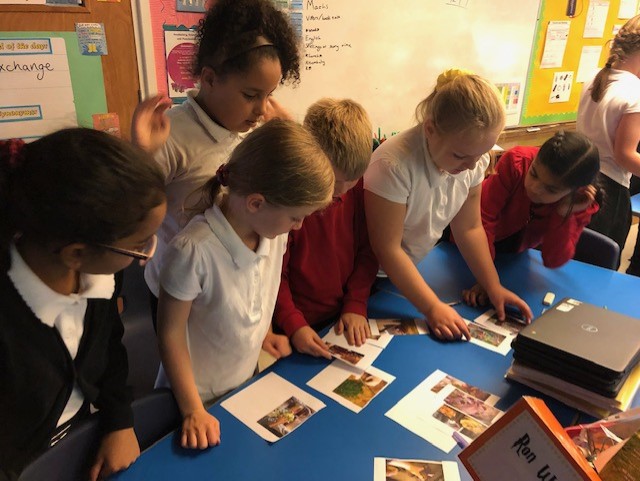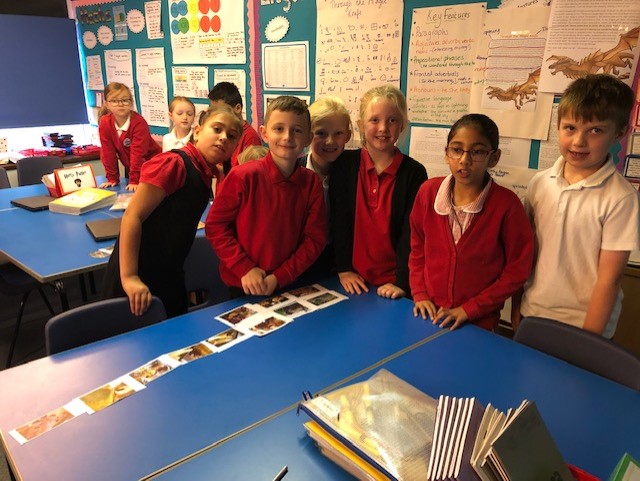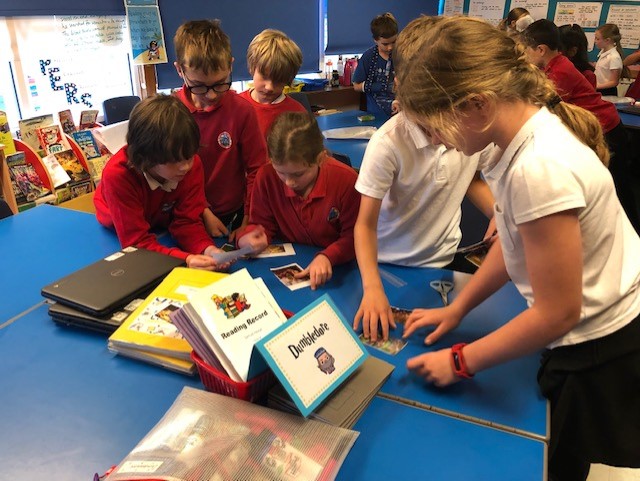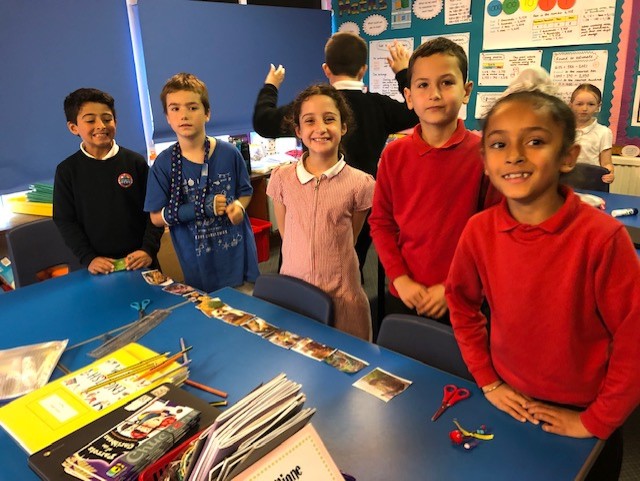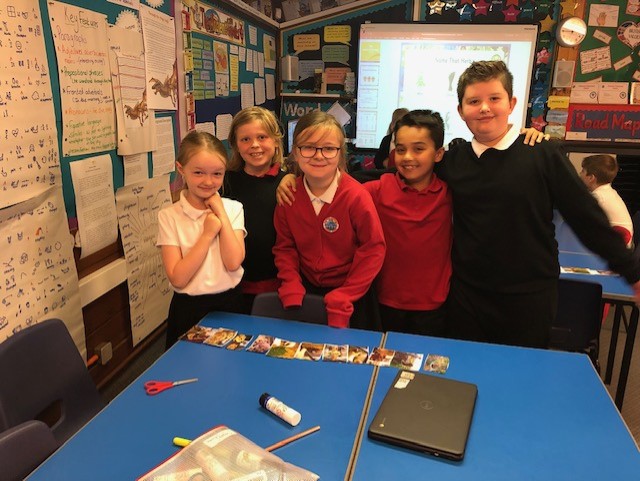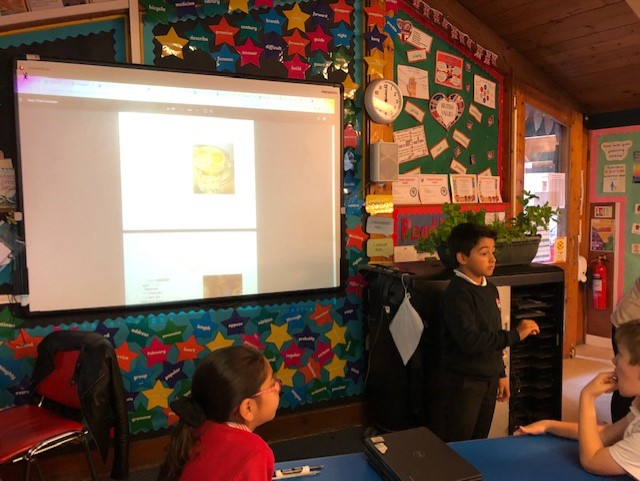 Dyslexia Awareness Week
The children listened very carefully to the video clips this week linked to dyslexia. They asked some very grown up questions and discussed what it meant and felt they were now more aware of what it feels like to have dyslexia.
Stars of the week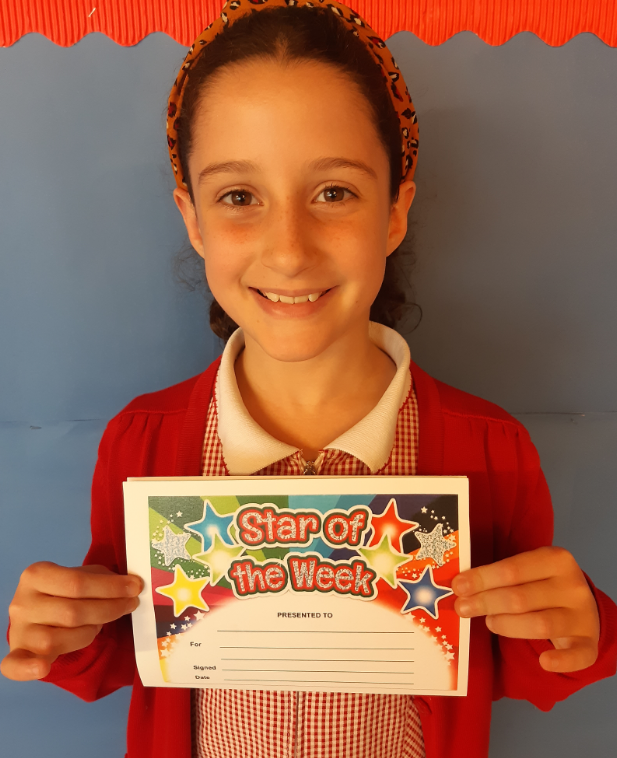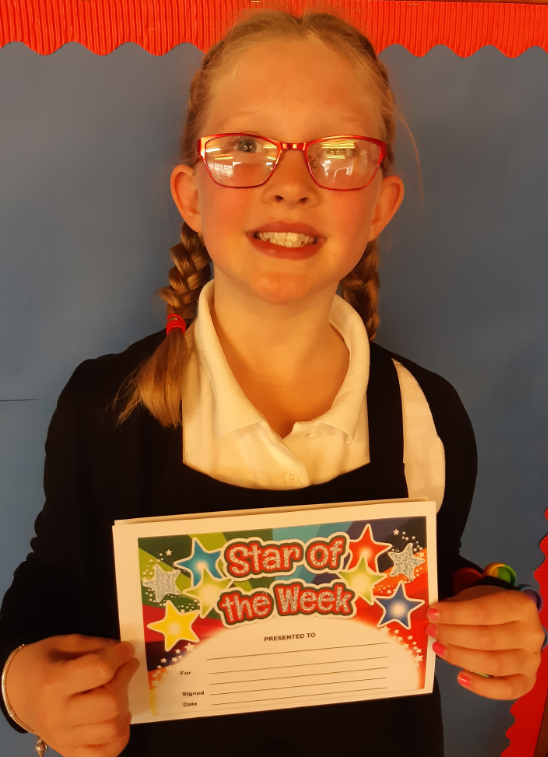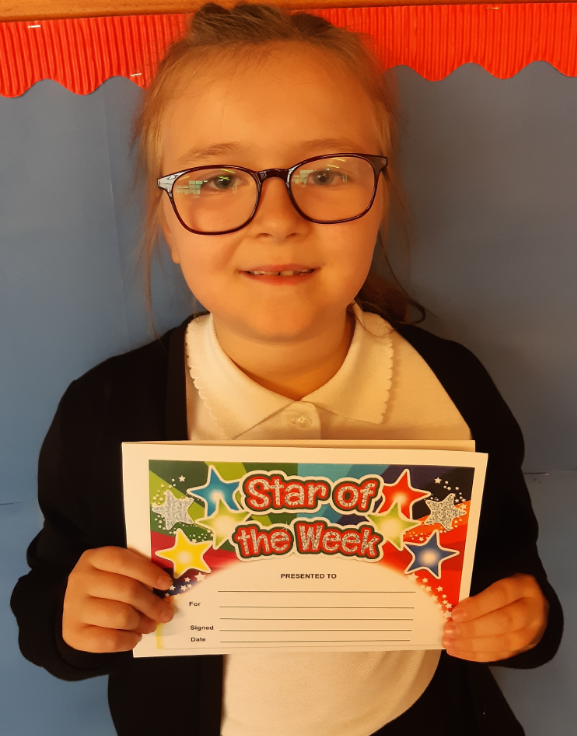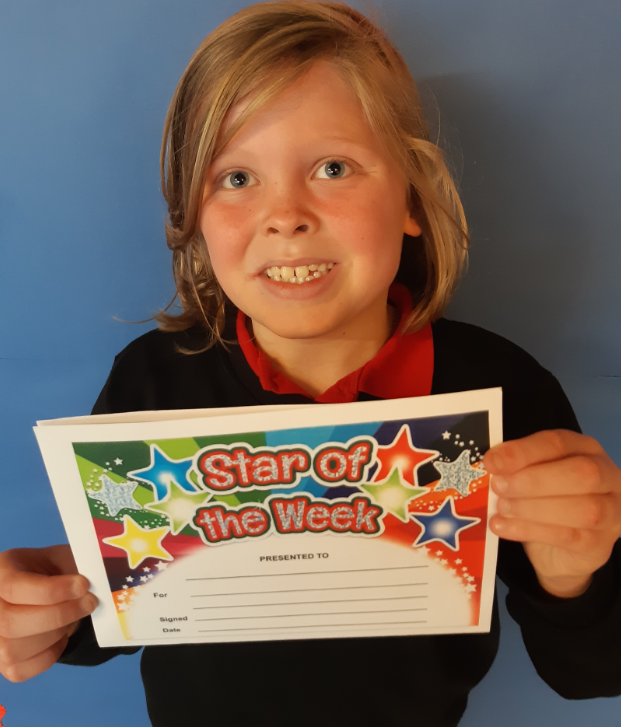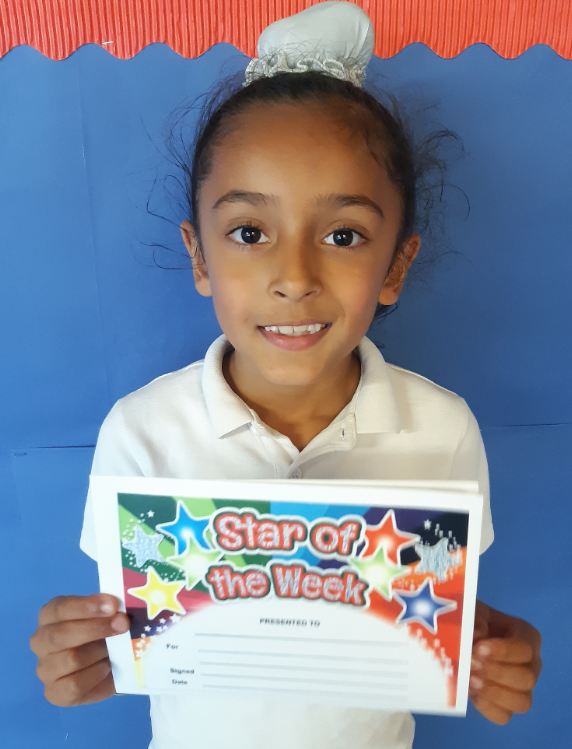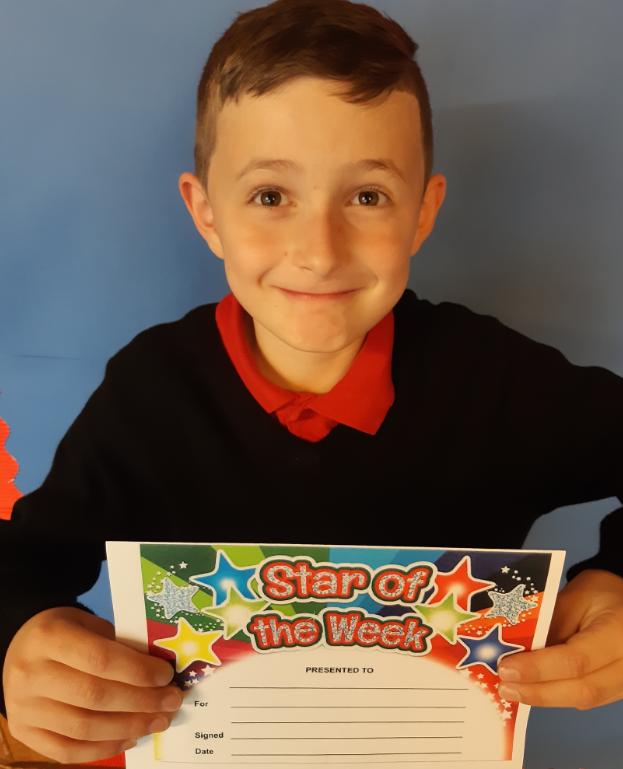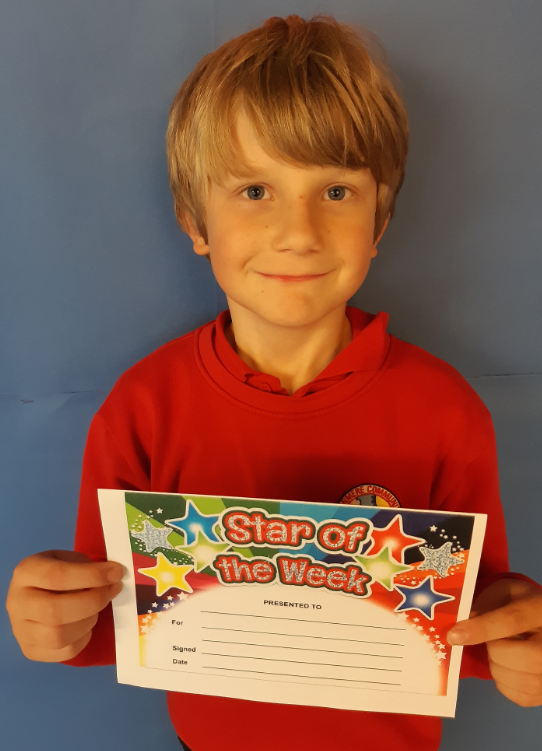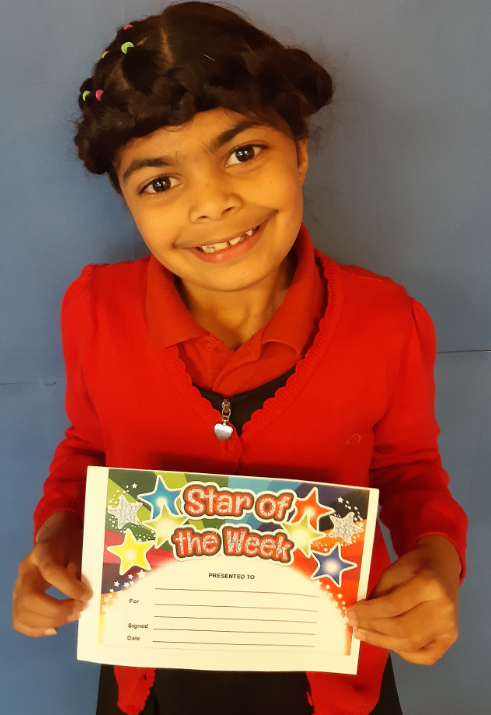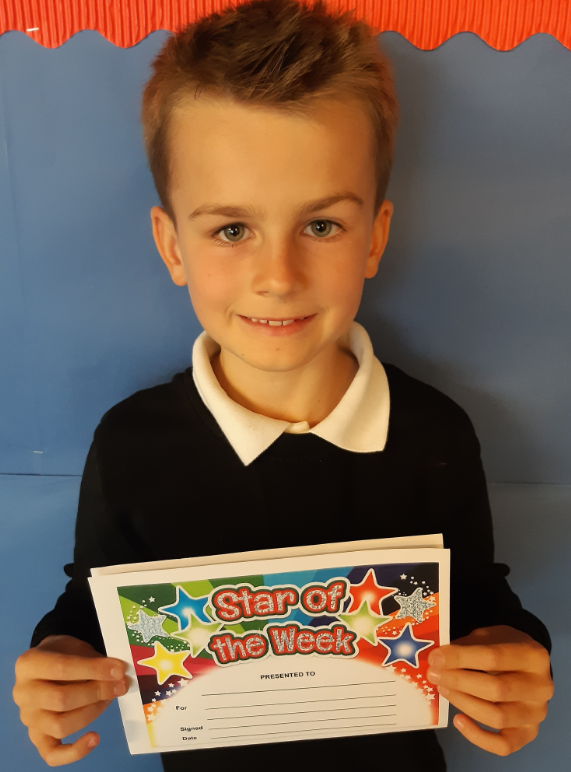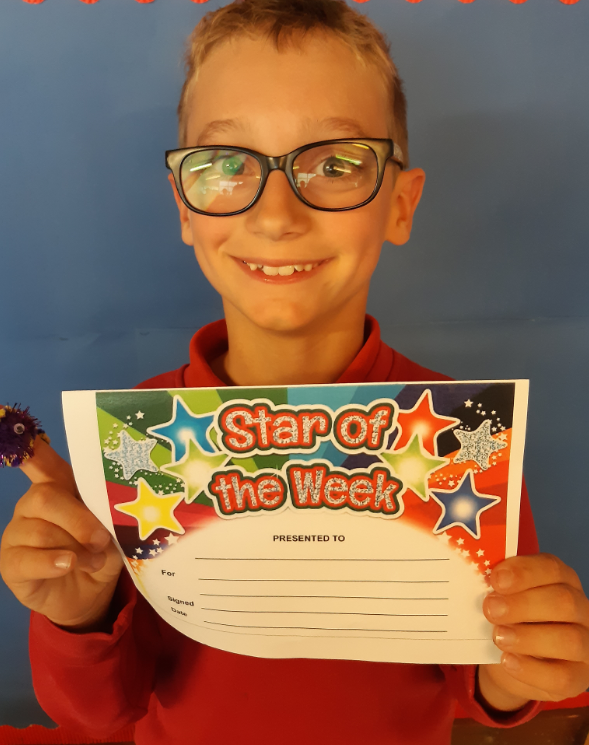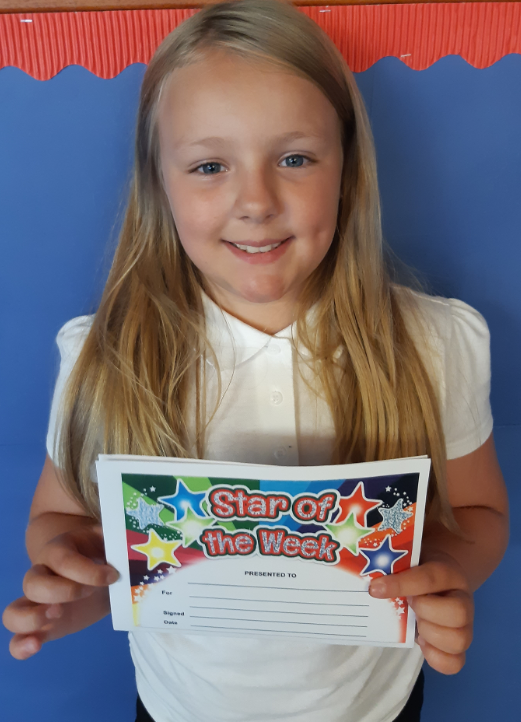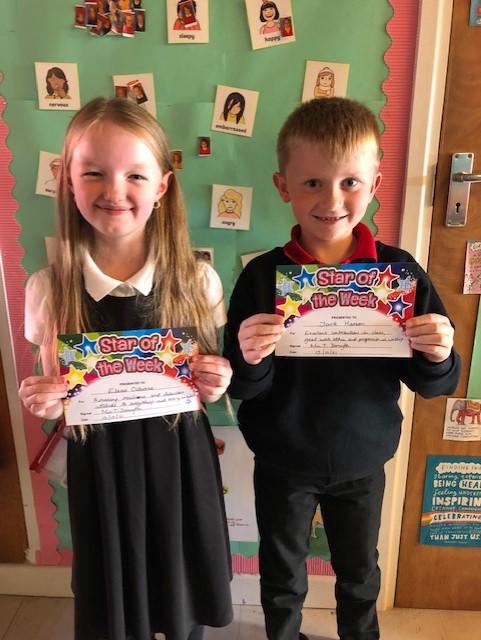 Reading Writing Maths Awards
September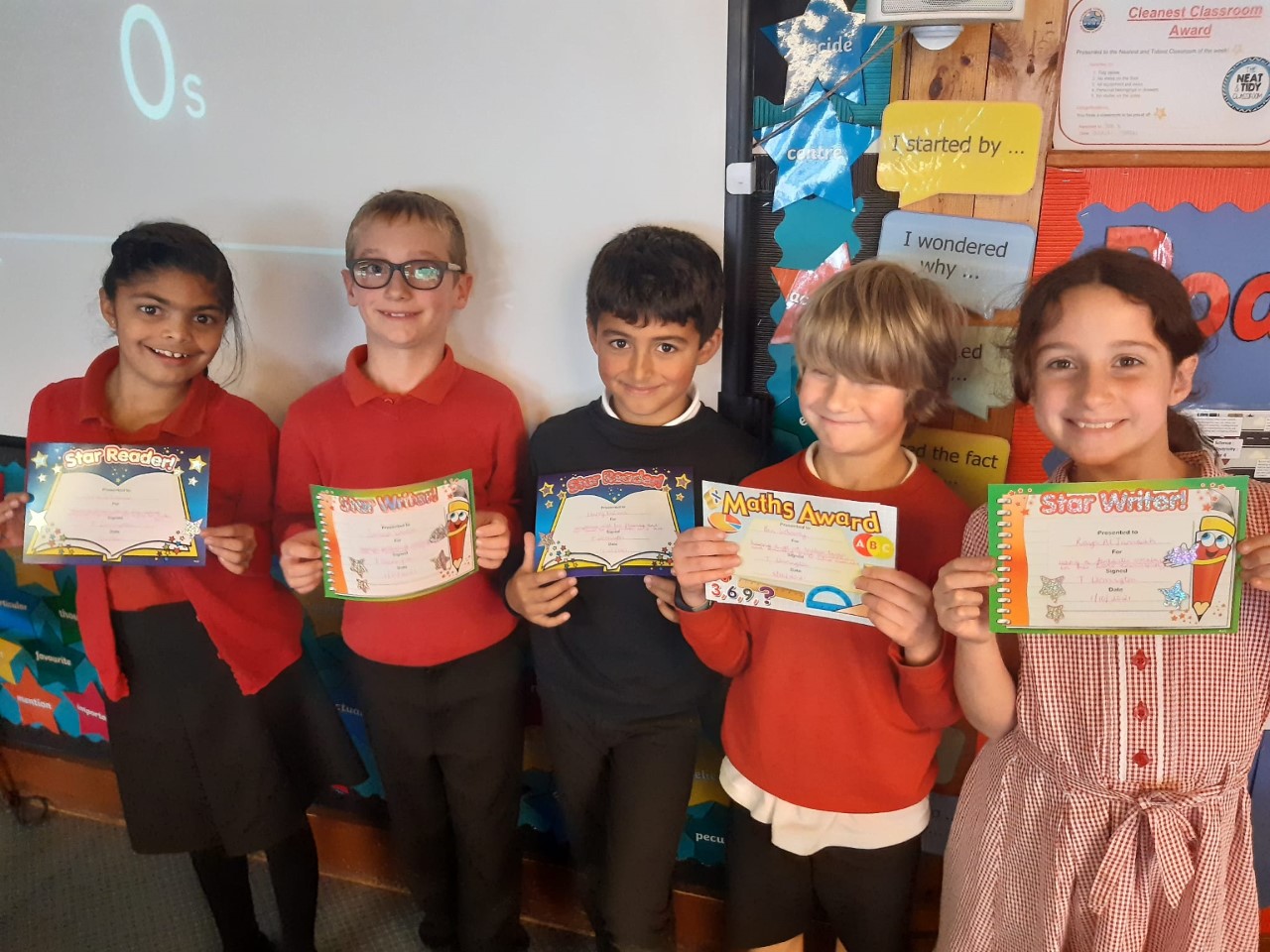 End of the Half Term Awards -Autumn 1 - well done to all the children.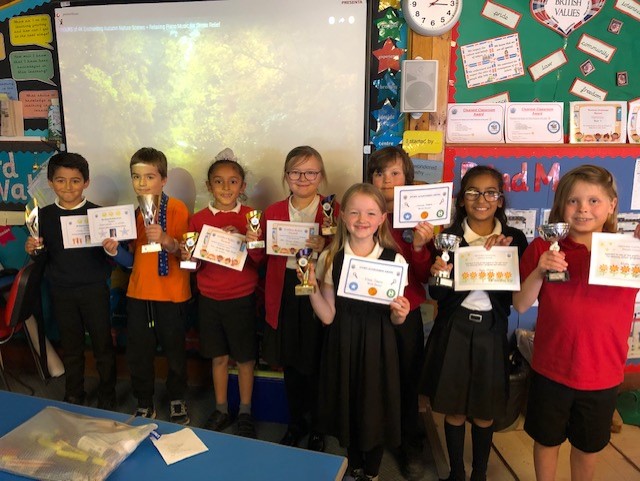 Year 4 have started their new half-term. They have already been so busy and it is only week 1!
In music, we have started learning how to play the glockenspiel. Here, the children are learning how to differentiate between pulse and rhythm. One child in the pair had to tap the beat onto their partners knees (after asking permission to touch them of course), while the other tapped out the rhythm to Twinkle, Twinkle Little Star. It's not as easy as it looks. They also tried doing both on their own knees or shoulders...that was seriously tricky! After that, they learnt how to play along to a composition of the notes C, D, E and F and even learnt to play a duet.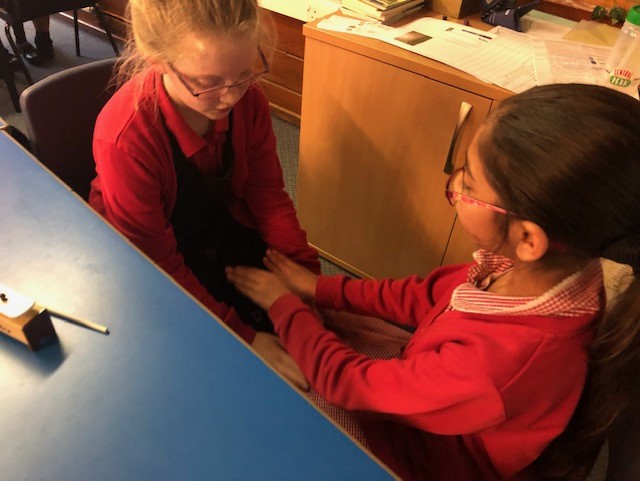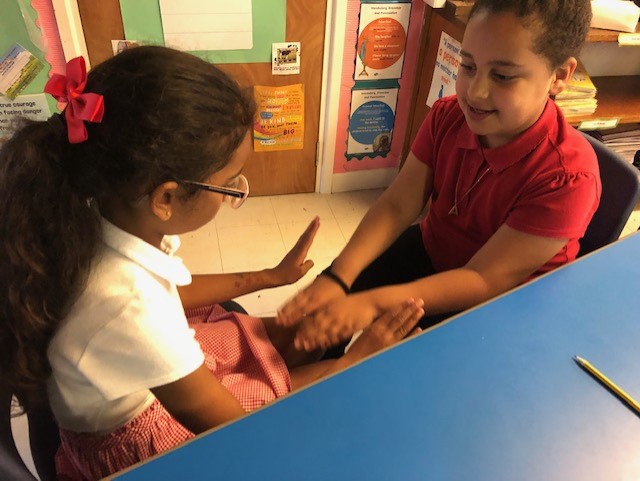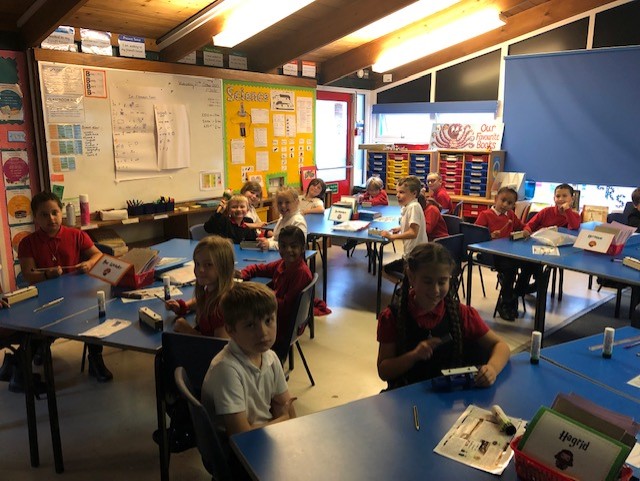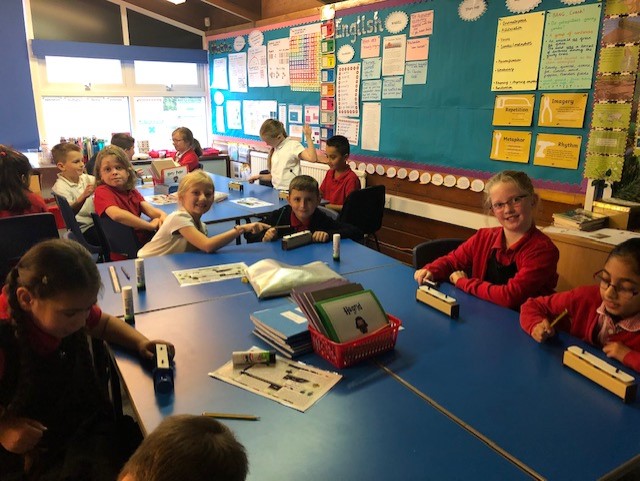 We have also started our new Science topic on Sound. After completing a 'Mind Map' on what they already knew about sound, they learnt that sound travels by vibrations. So they set off around the school in search of 'sounds.' They enjoyed listening intently to sounds they would normally ignore, and visiting different parts of the school safely... some of them especially enjoyed a quick visit to the staffroom to listen to the sounds in there too! :-)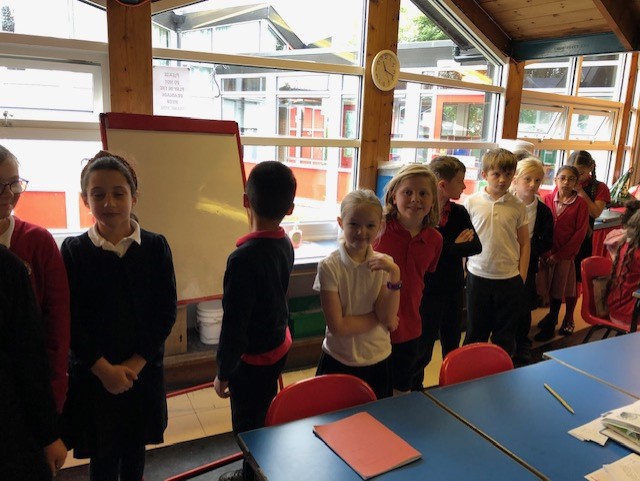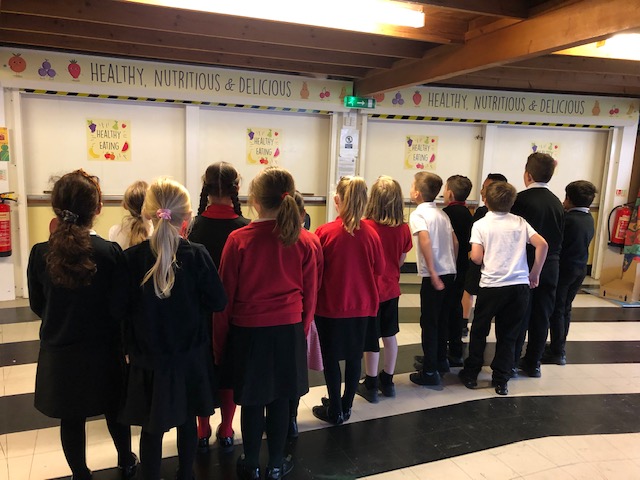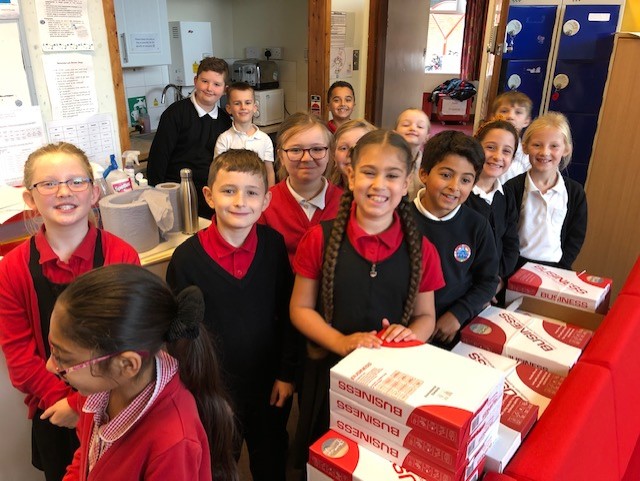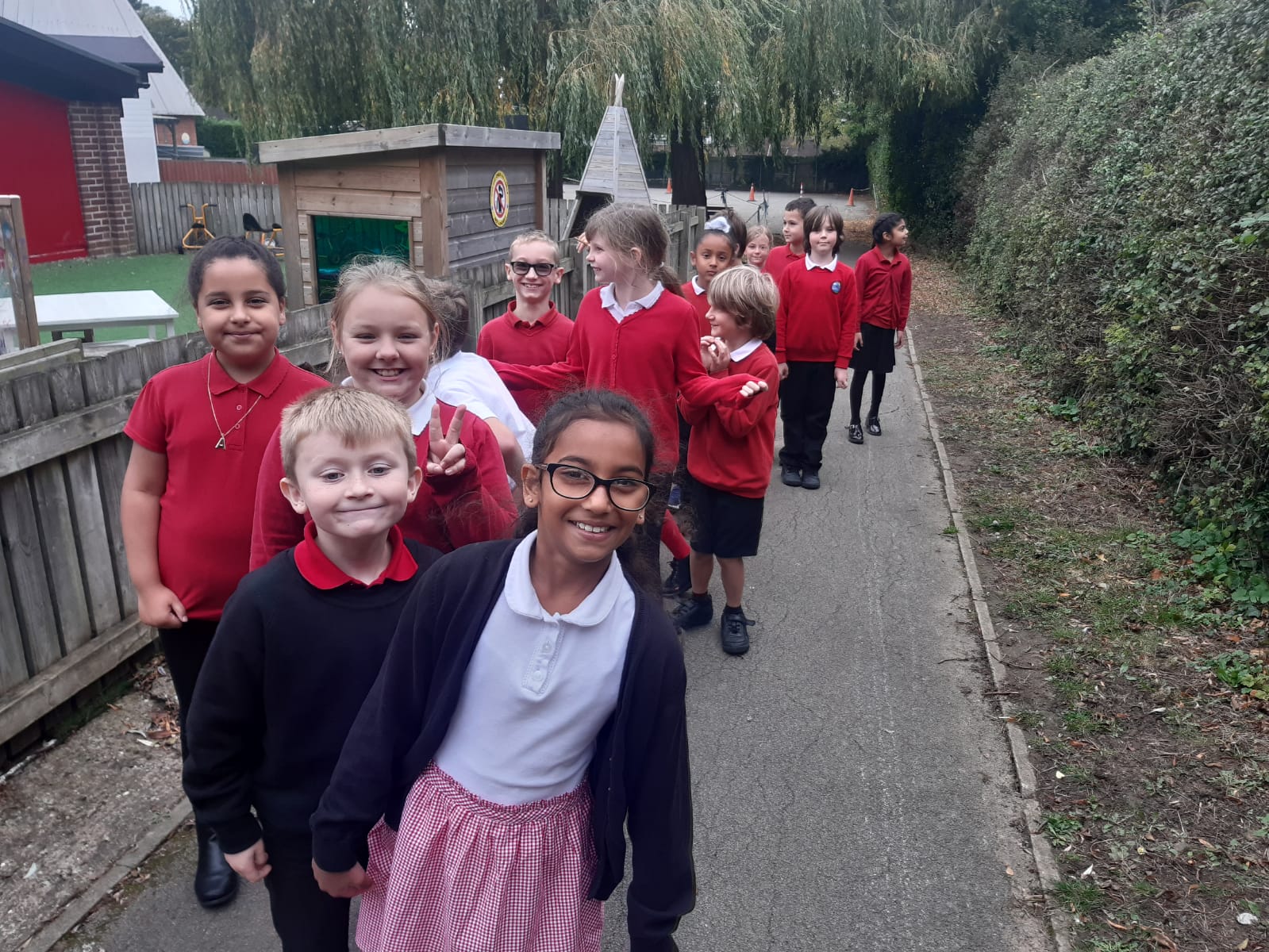 We are studying poetry in English, with a main focus on the war poem, 'In Flanders Fields.' The children have found key features of the text and have completed their story maps. They really enjoyed acting it out too.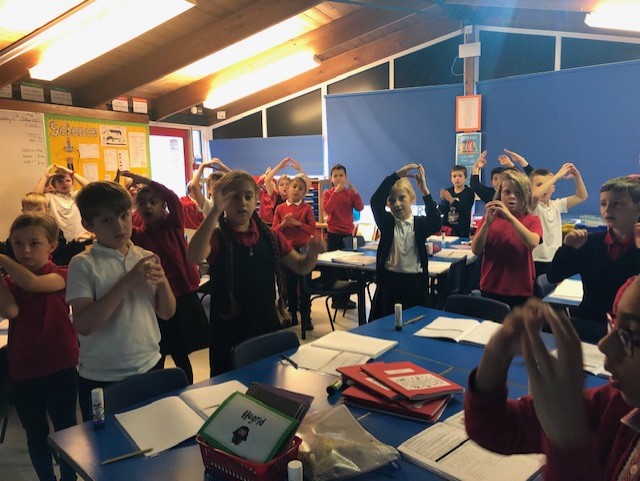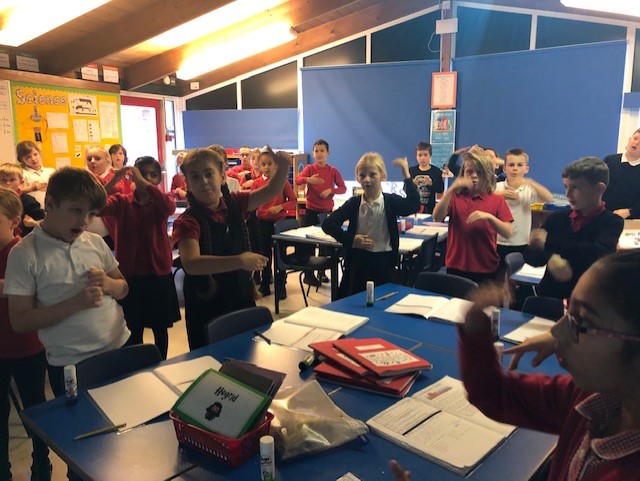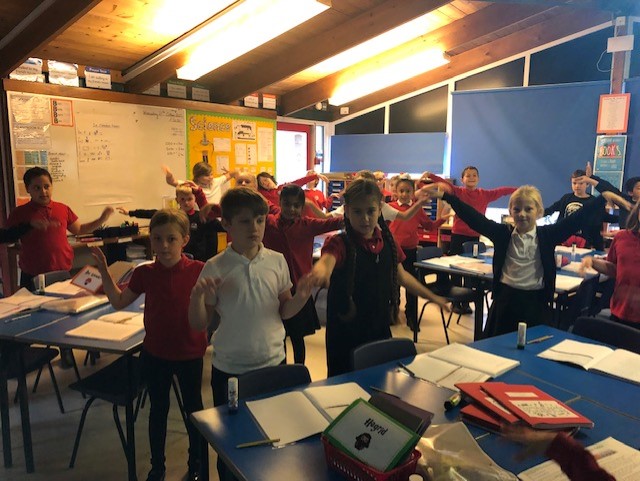 To accompany their poetry, the children have studied the painting entitled 'Gassed' by John Singer Sargent and focused on the shading of the soldiers being led back to the medical tent with bandages on their eyes. They listened to music by the British legion while they worked and 'The Last Post' seems to be their favourite to work to and use while they are reflecting at the end of their assemblies. The staff were so impressed with their care and attention to detail.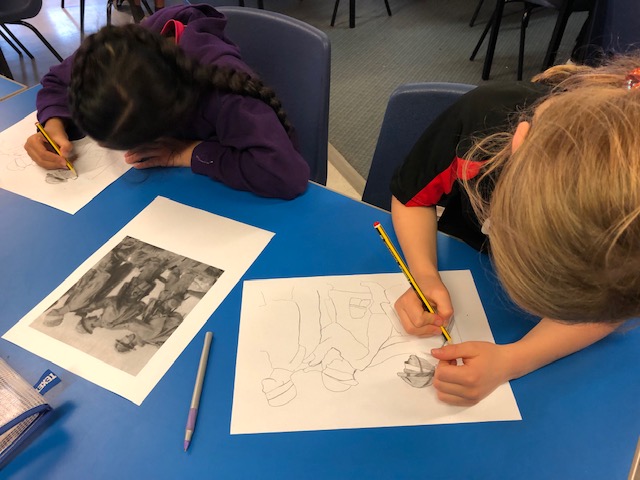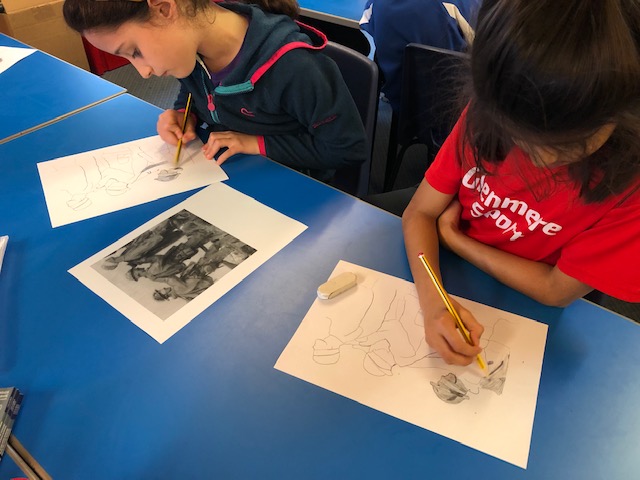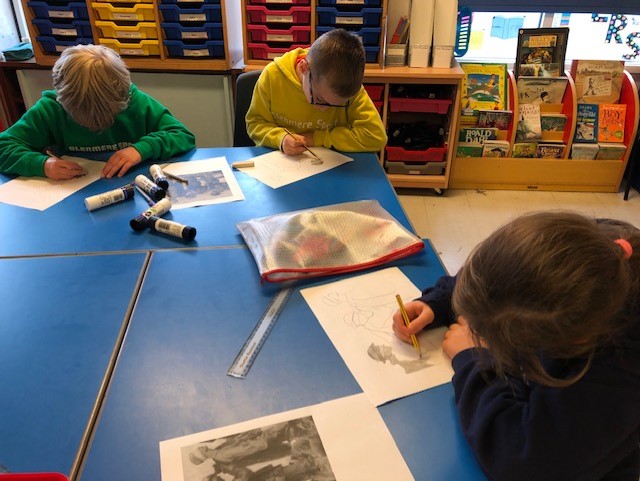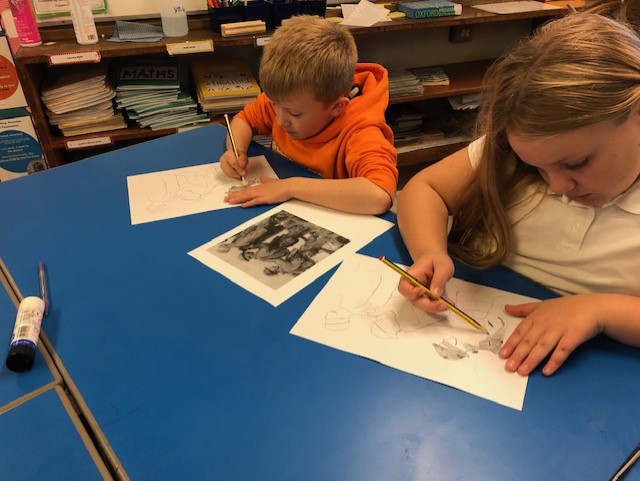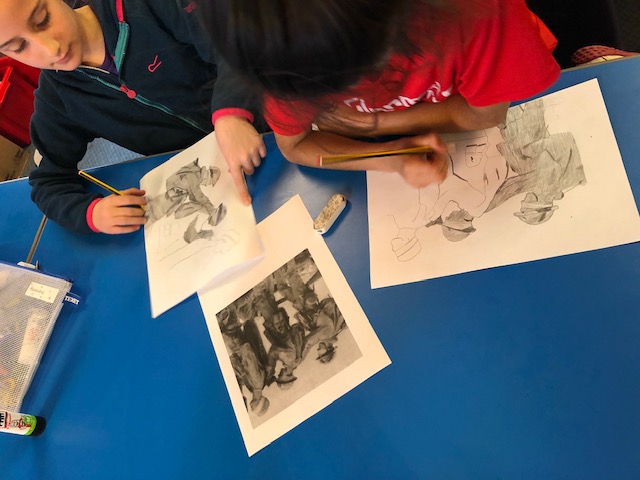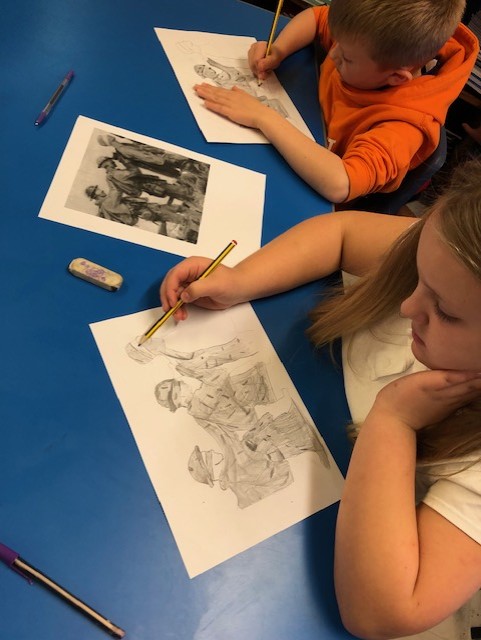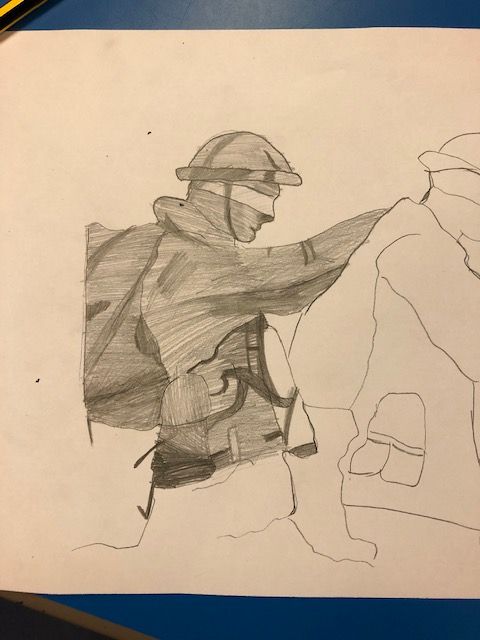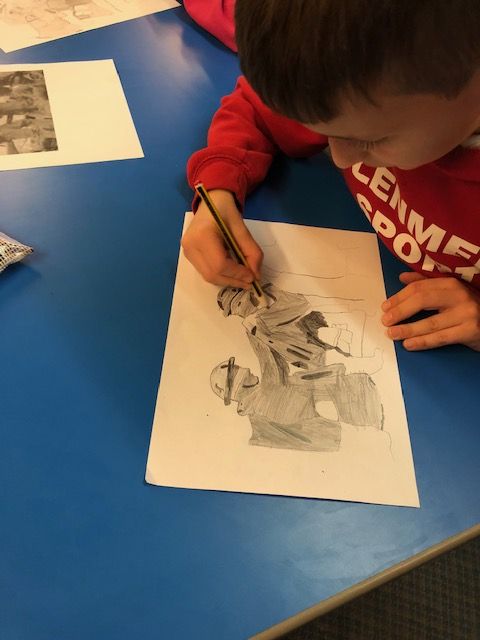 Over the half-term, year 4 were set a challenge entitled, 'Get Caught Reading Somewhere Unusual!' Their creativity was fantastic and they sent in photos of them reading in so many fabulous places, including on the beach, on the London Eye and even at the Harry Potter Studios! Take a look at our wonderful photos and see how much year 4 love to read.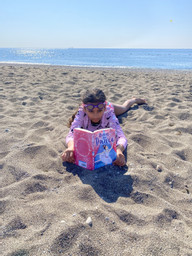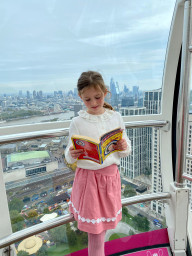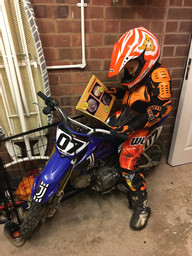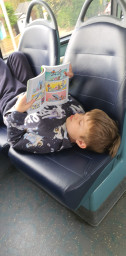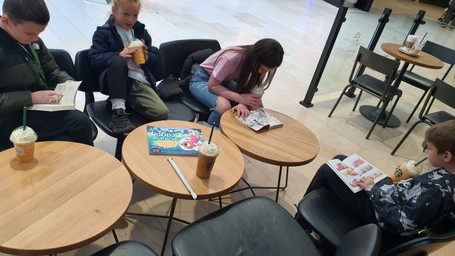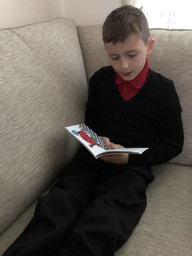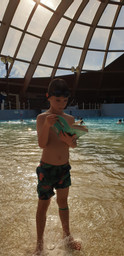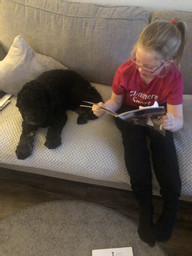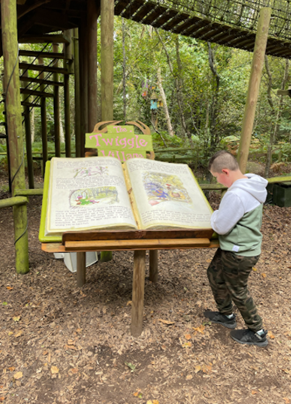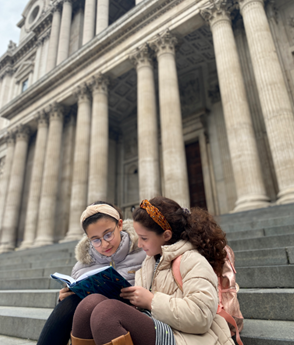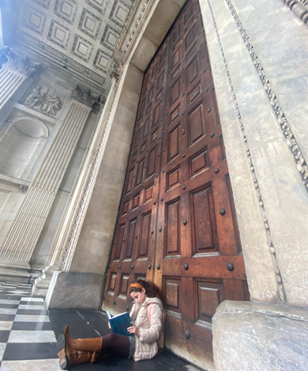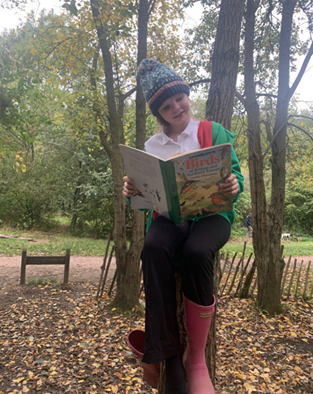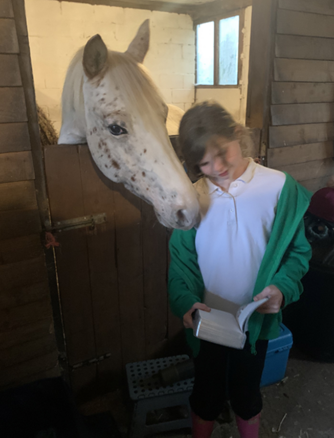 During our geography lessons on our Rainforest topic, the children learnt about the different layers of the rainforest. They decided they would do some actions to help them remember all the key features of each layer.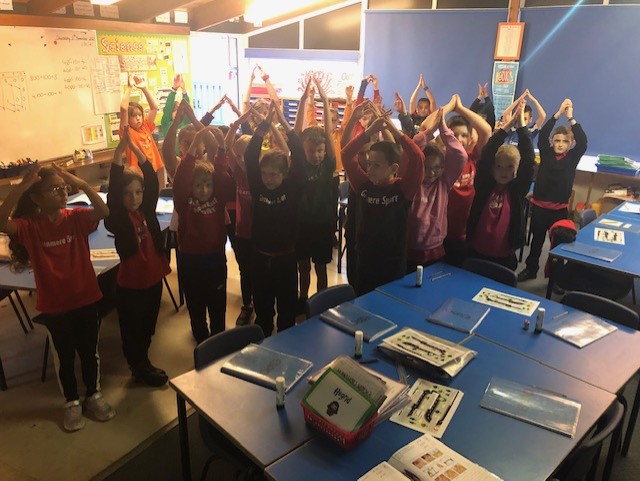 The Emergent Layer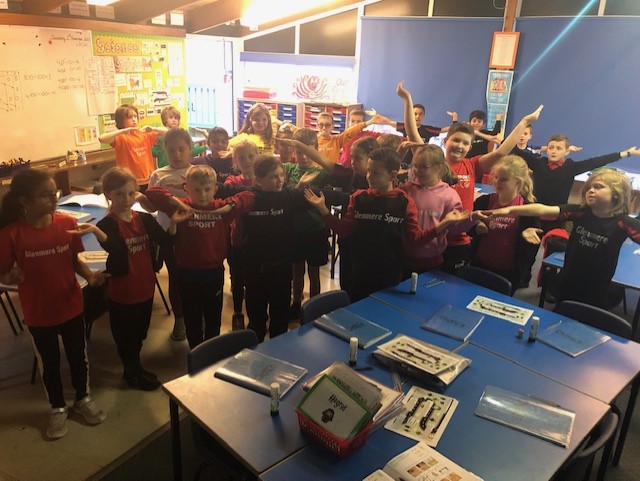 The Canopy Layer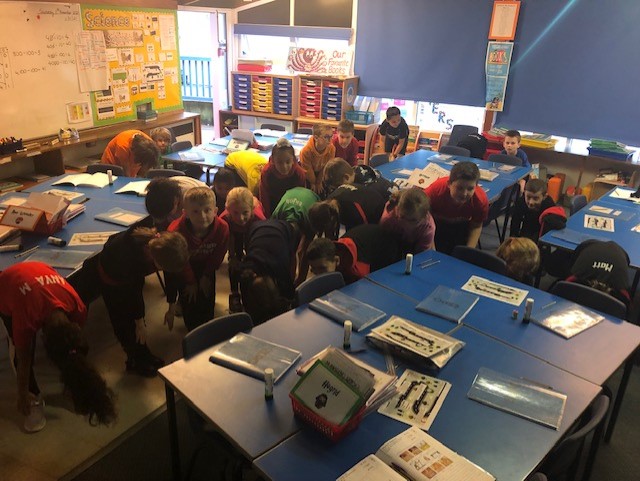 The Understory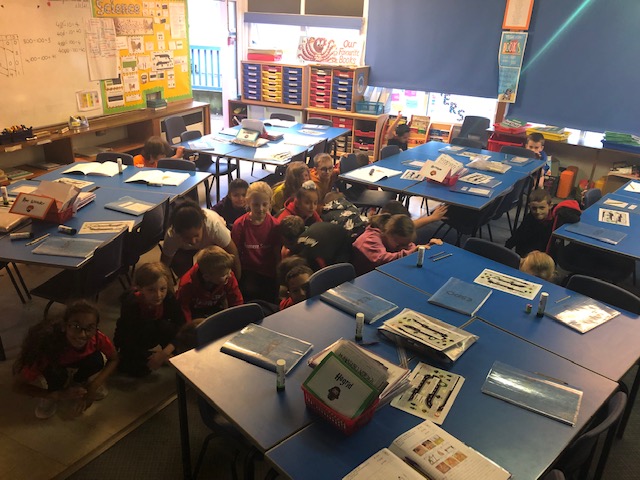 The Forest Floor
Year 4 have been learning the names of the musical notation we are using in class. They used some actions to help their memory recall for each note.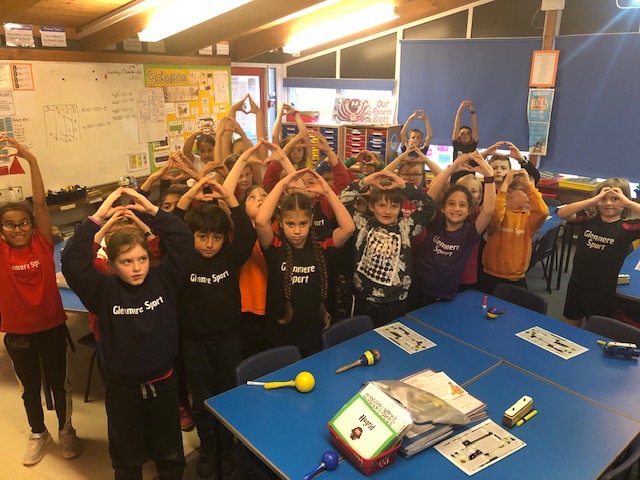 Semibreve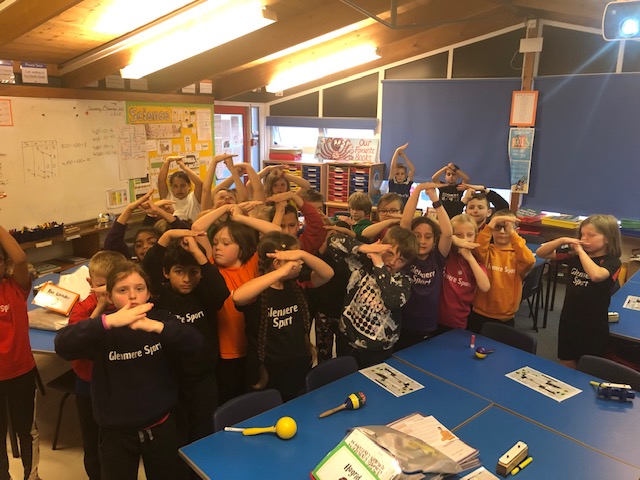 Semibreve Rest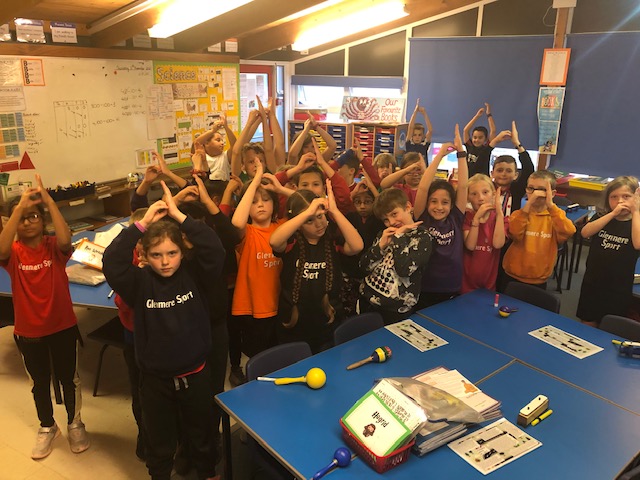 Minim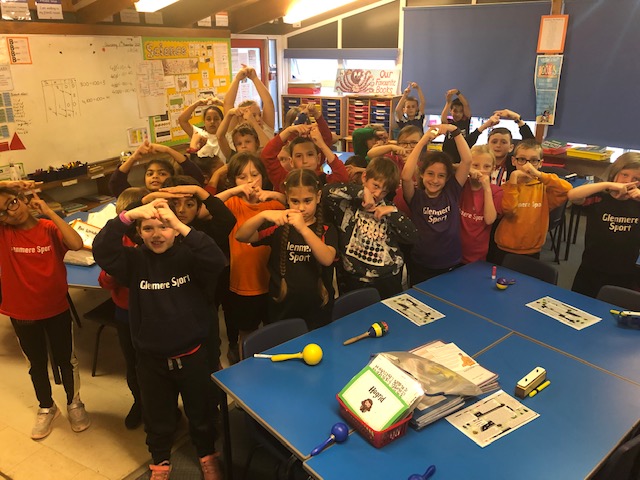 Minim Rest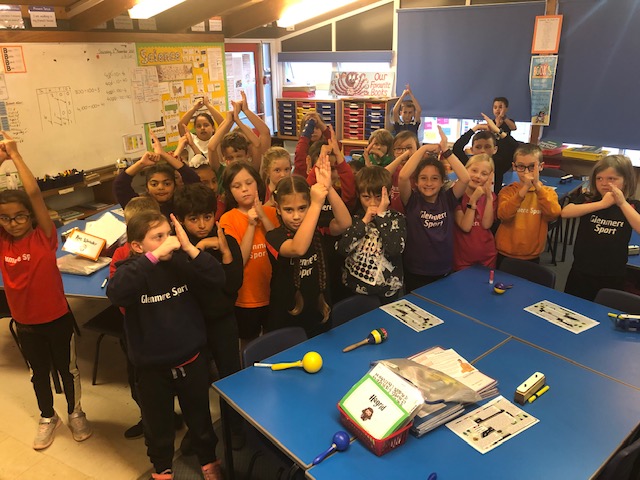 Crotchet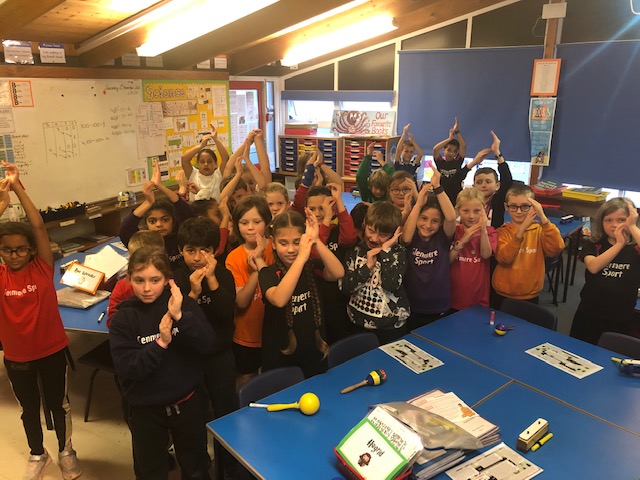 Crotchet Rest
In RE, year 4 are learning about when and from where Buddhism originated. They enjoyed acting out the story of how it all started.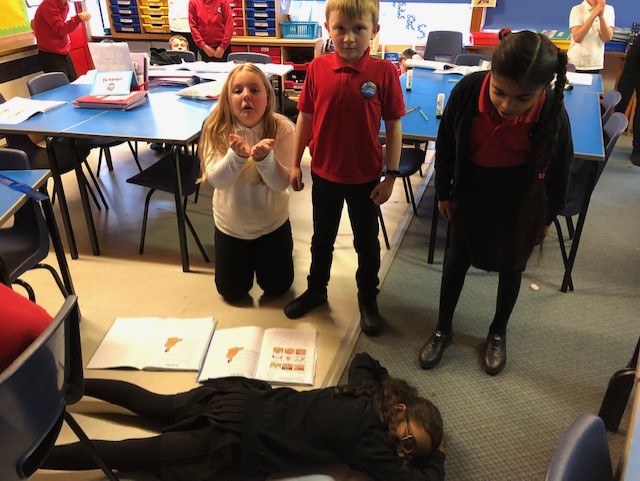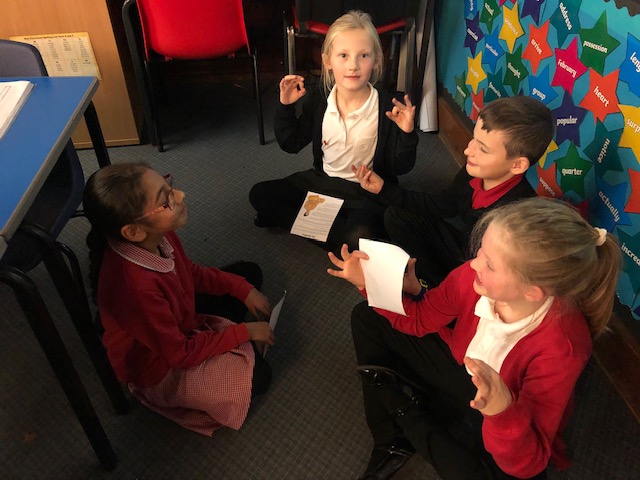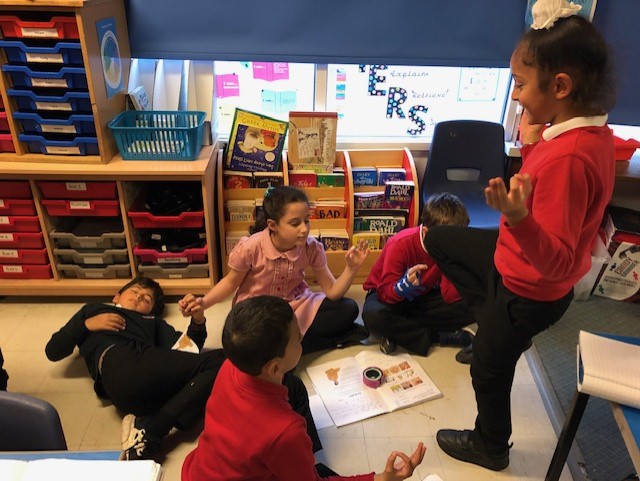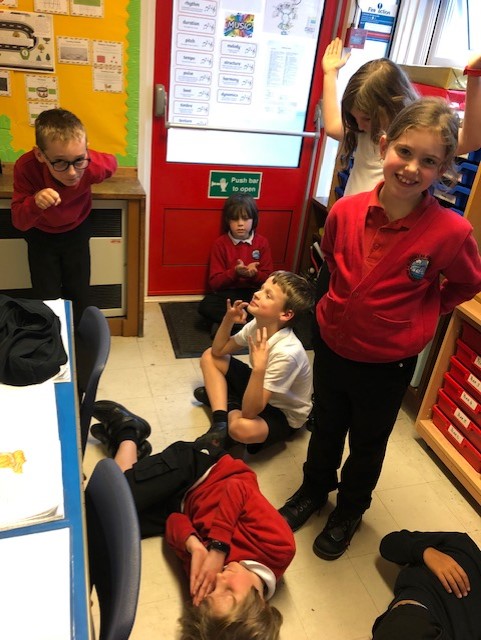 In our Personal Growth topic of Peace and Conflict, the children were studying photographs and images from the World Wars. They discussed what they knew about the World Wars, what they could see represented in the photos and talked about how they thought the soldiers would have felt. They were very thoughtful and respectful in their discussions.