 Photo Gallery
Just look at the exciting learning that has been going on in year 4
We have already started to have lots of fun and learn new things in year 4, including maths investigations, Talk For Writing activities, singing along with ABBA to appraise their music! Have a look below to see what we have been up to!
Place Value investigations in Maths using dice!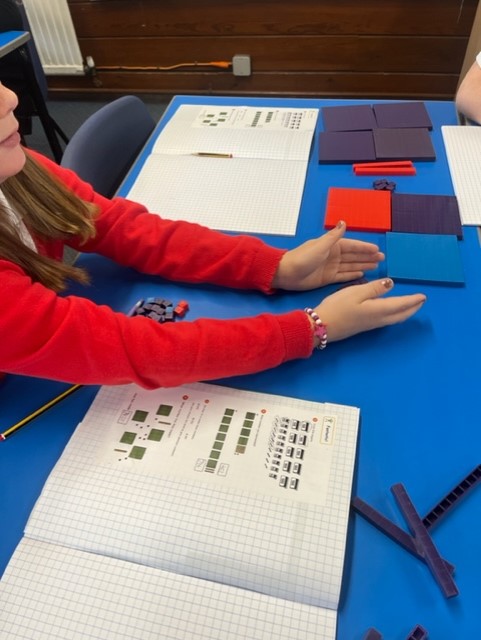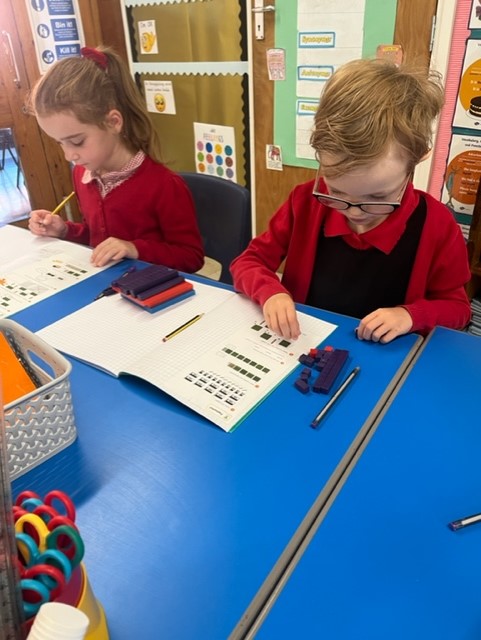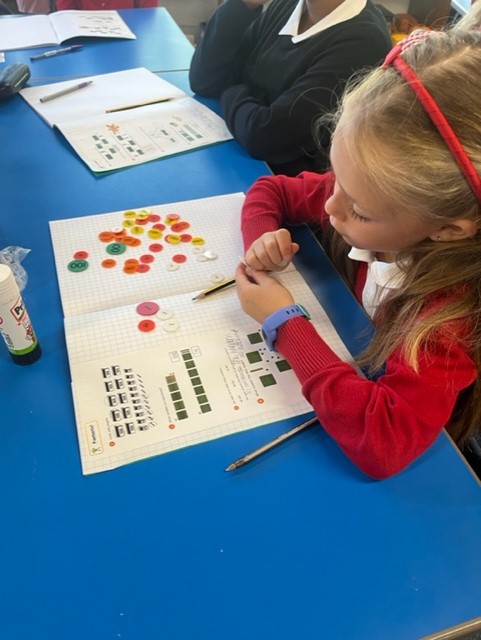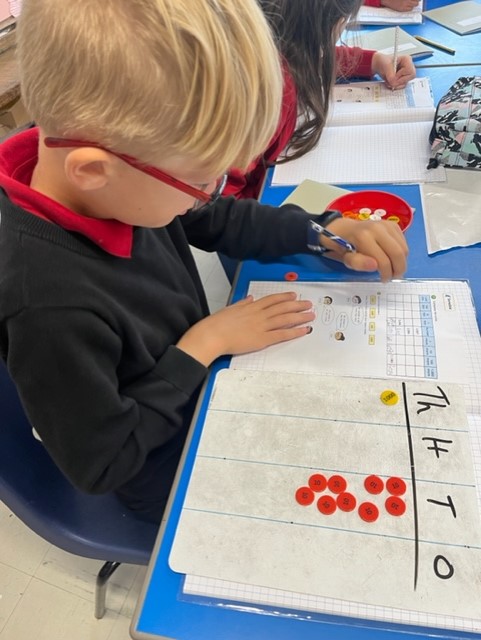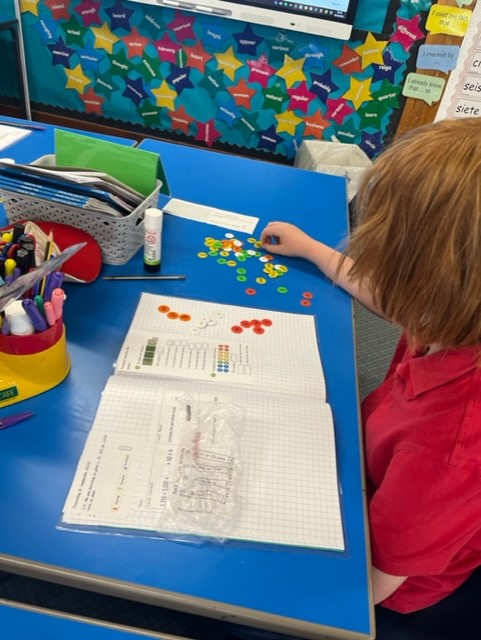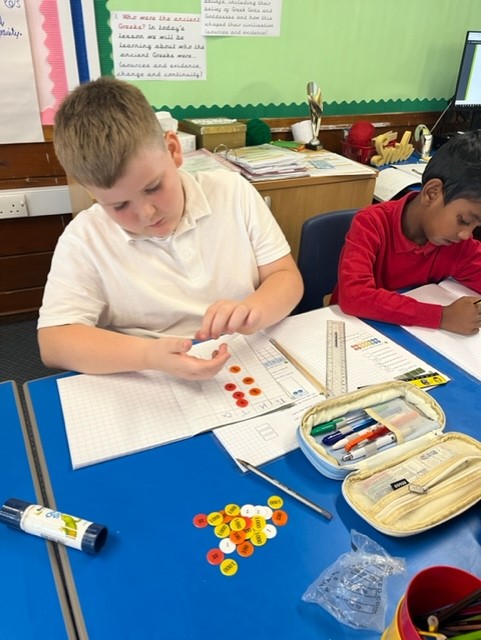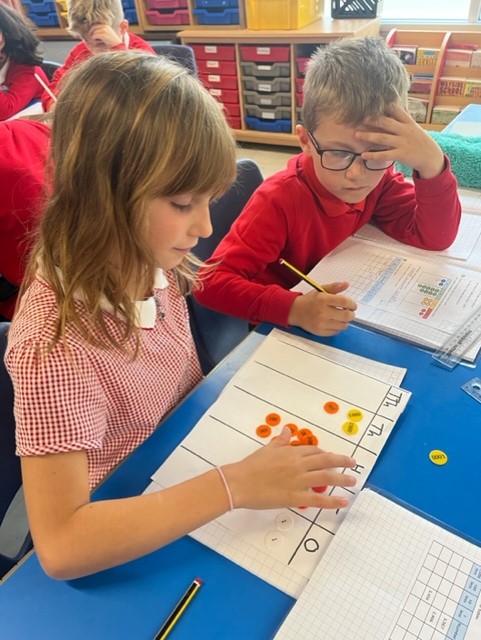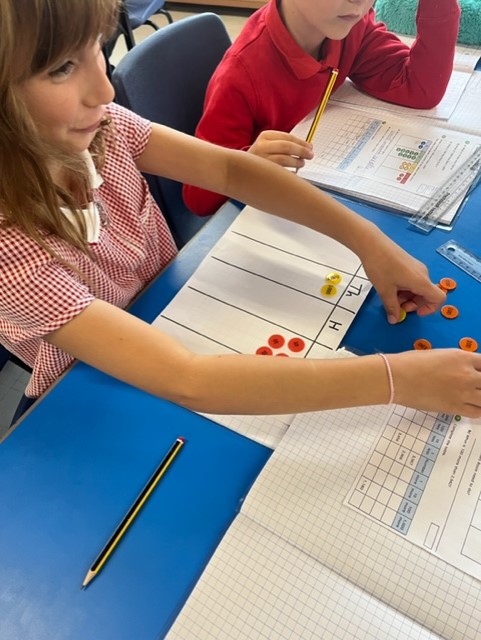 Music - Accompanying the song Mama Mia by tapping out the rhythm.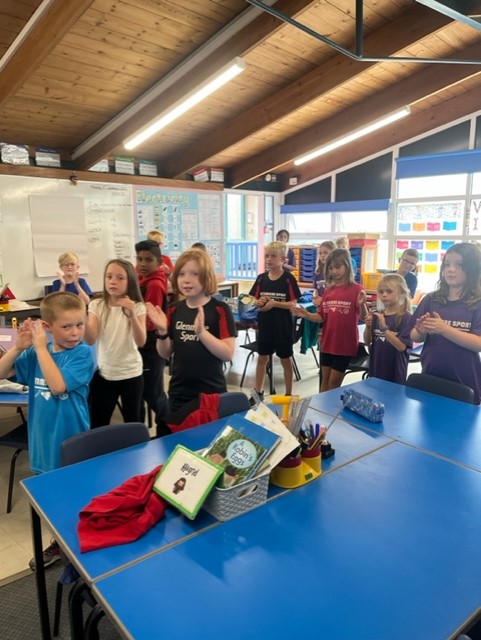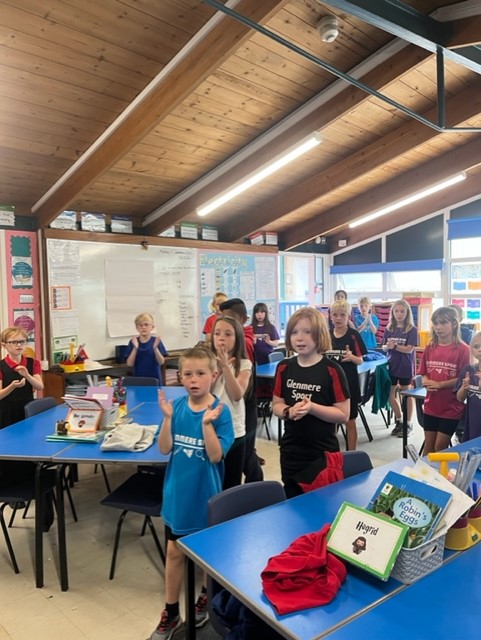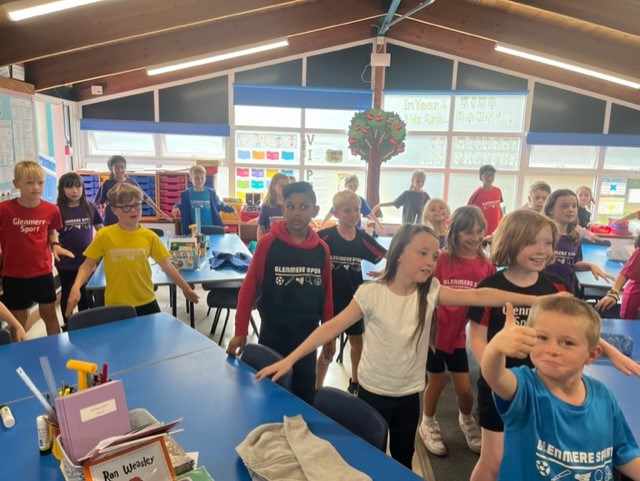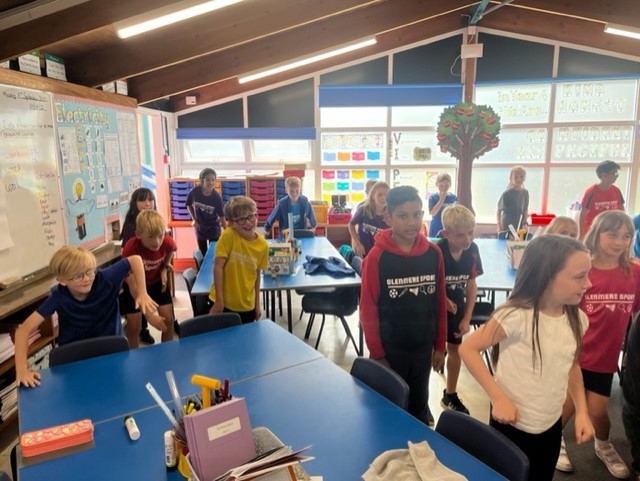 Talk For Writing - Acting out the text
Science - The children have been sorting items and classifying them into those which use the mains, batteries or none of these and recorded their findings in a VENN diagram.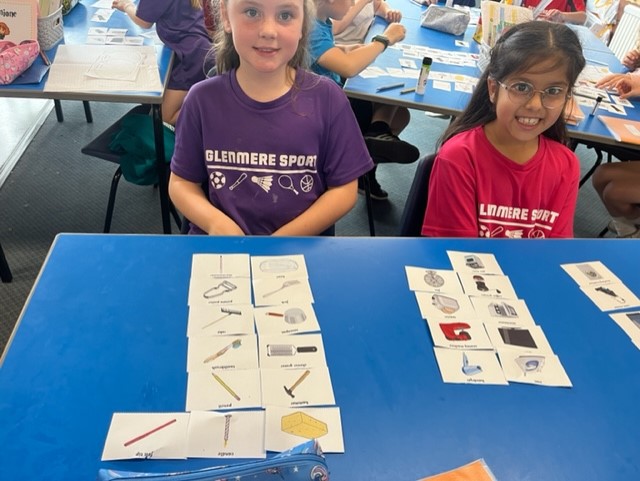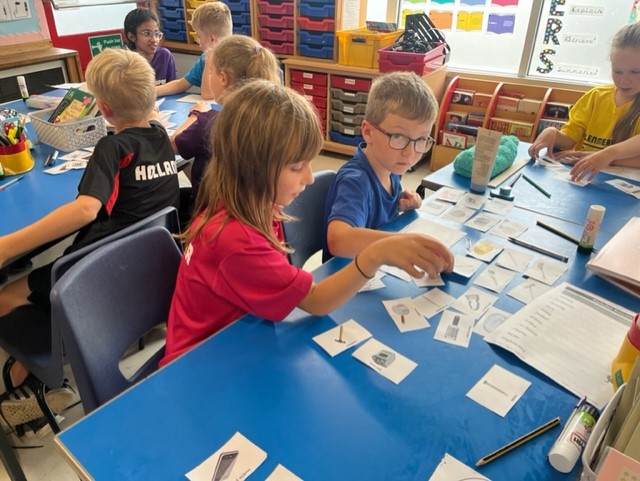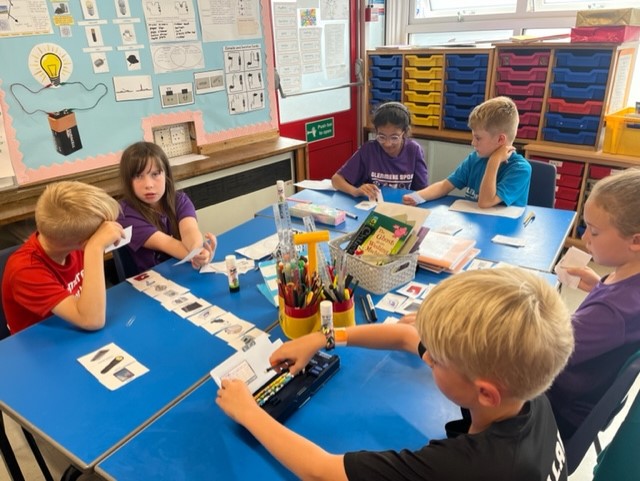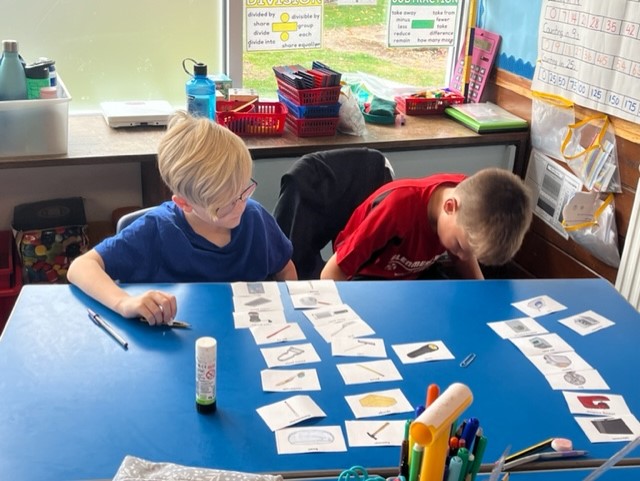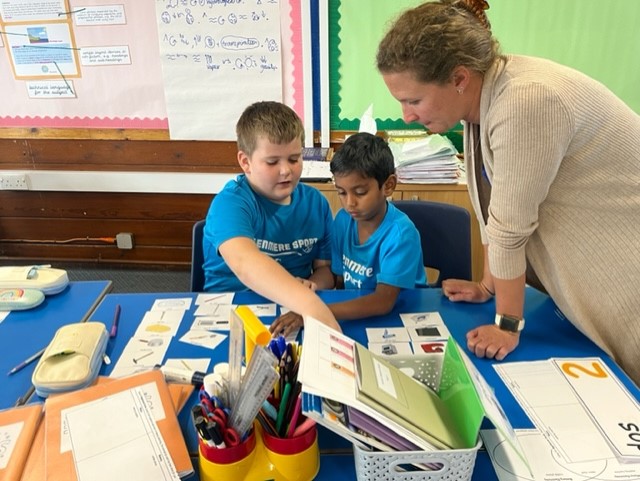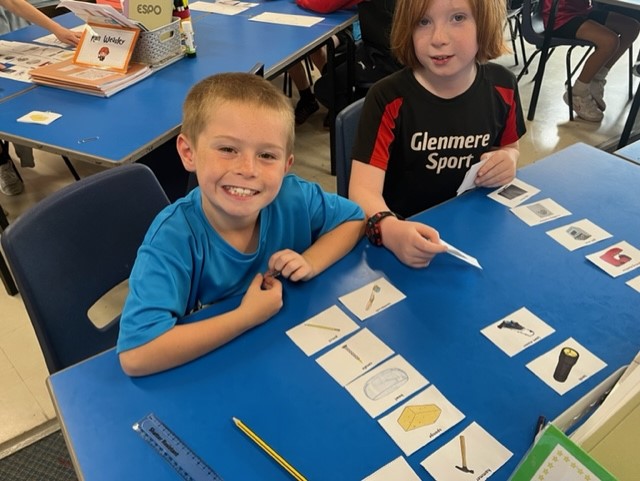 History
Year 4 have been learning about the democratic system in Ancient Greece and how it has impacted how we view democracy today. They had a taste of what life was like by becoming a person from Ancient Greece and discovering whether they could or couldn't vote. There were some very unhappy faces as you can see below!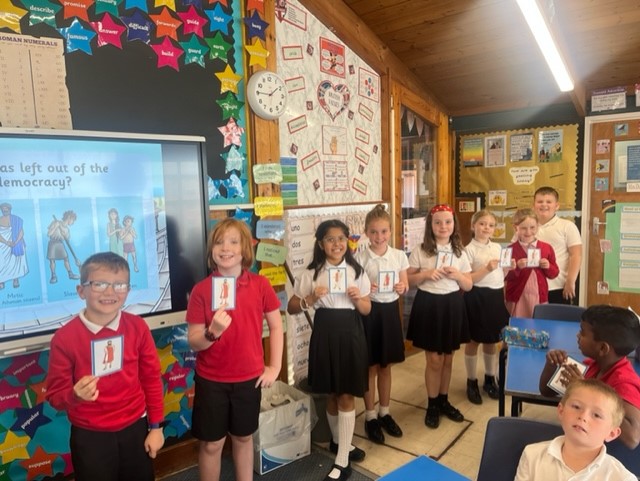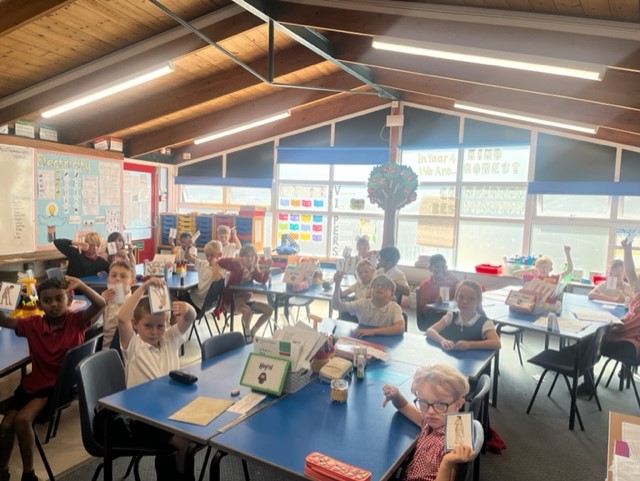 Remembering Queen Elizabeth II - 'A Day to Remember!'
On Friday 16th September, to commemorate the passing of Her Majesty Queen Elizabeth II, Glenmere children took part in activities to allow them to celebrate her life. Year 4 learnt about the history of the Queen and completed a timeline to demonstrate their learning. They wrote wonderful letters of condolence to the Royal Family, which showed how empathetic and caring they are, then performed two minutes of silent refection while completing some Queen Themed mindfulness colouring. Finally, the children planted mint seeds to show how memories can be captured and grown; mint specifically because of how our sense of smell can trigger memories, and also to signify 'new beginnings.' There is a new King and, along with our seeds, we will watch him grow into his role and support him in his endeavours to be the best King he can be.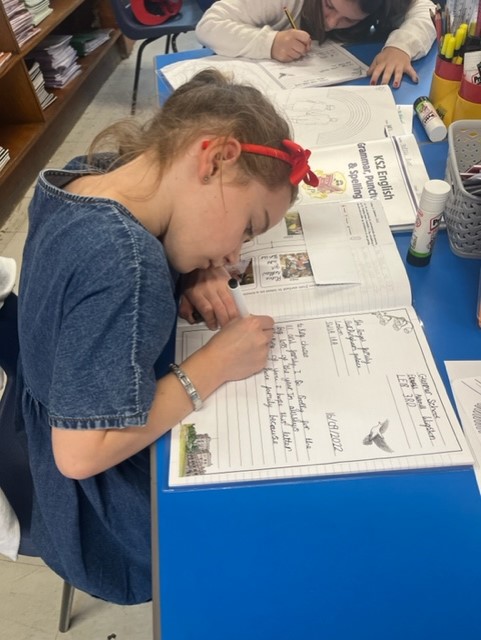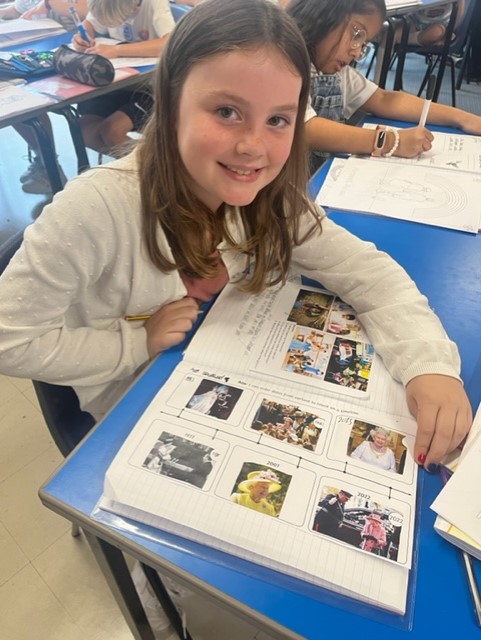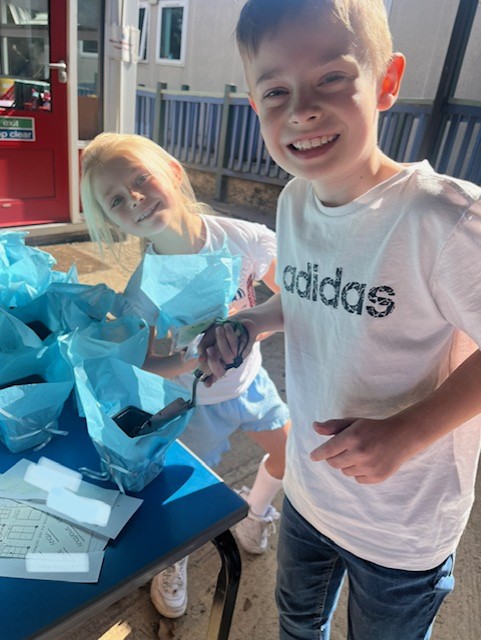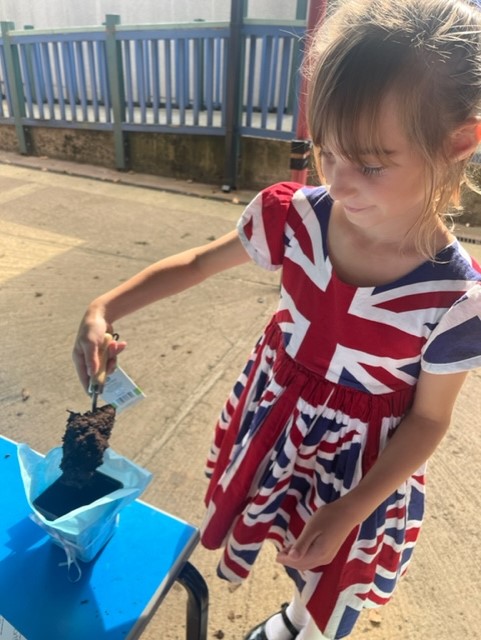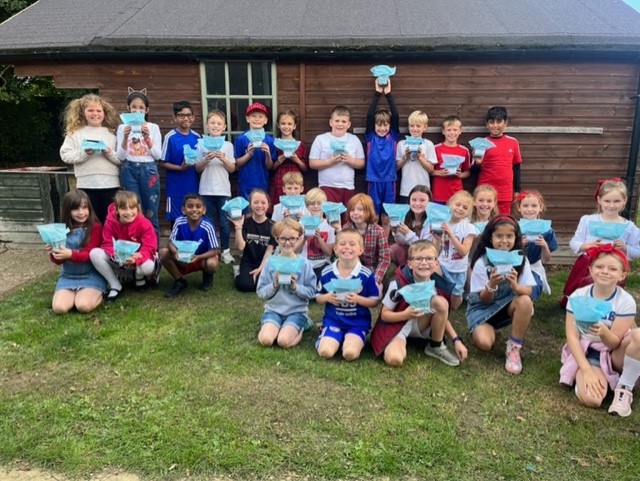 In DT year 4 were investigating, designing and making biscuits - it's safe to say, this was a very popular area of the curriculum!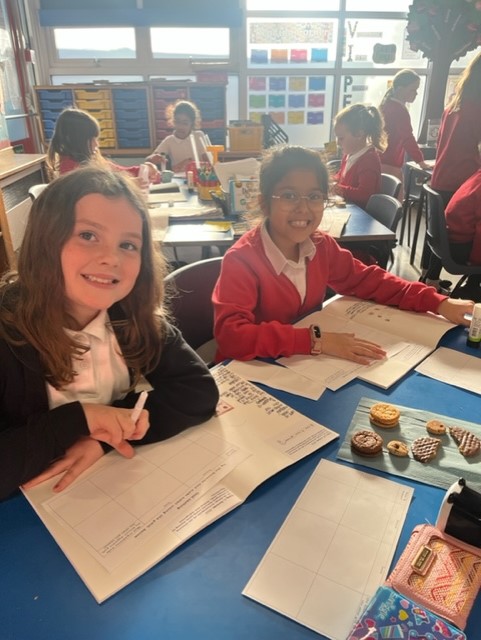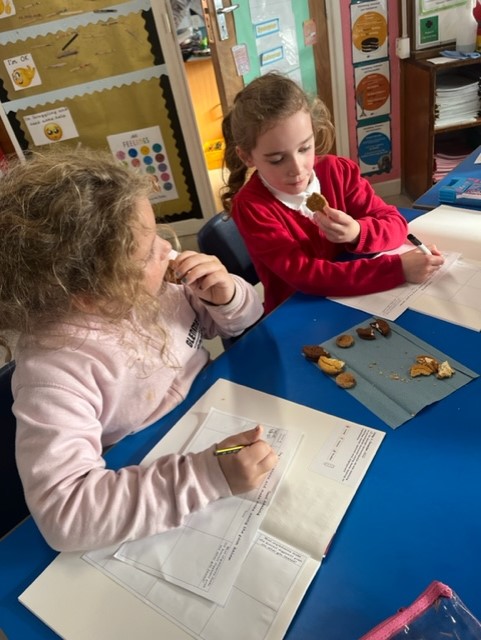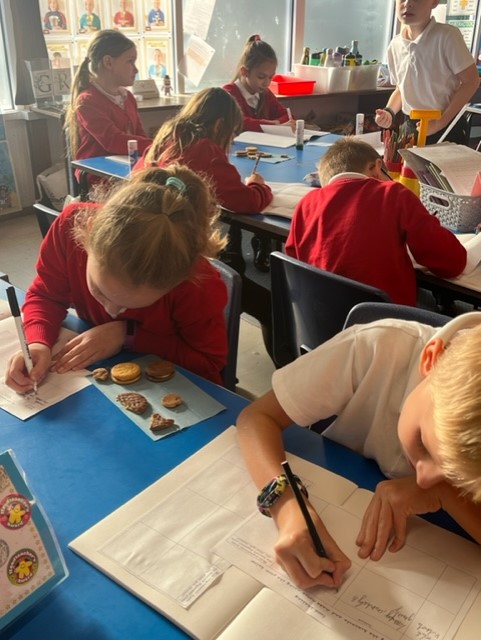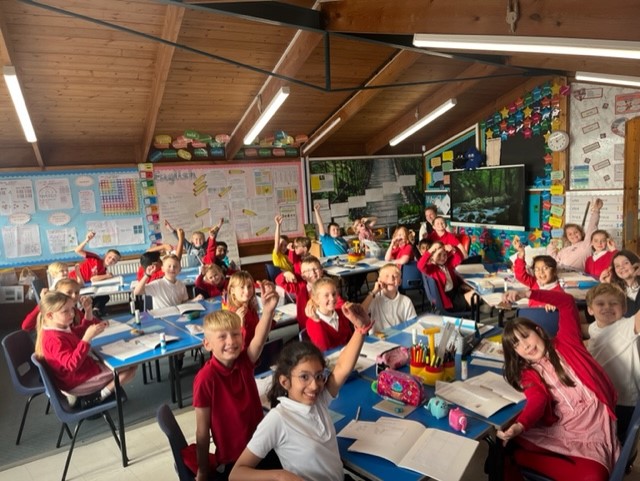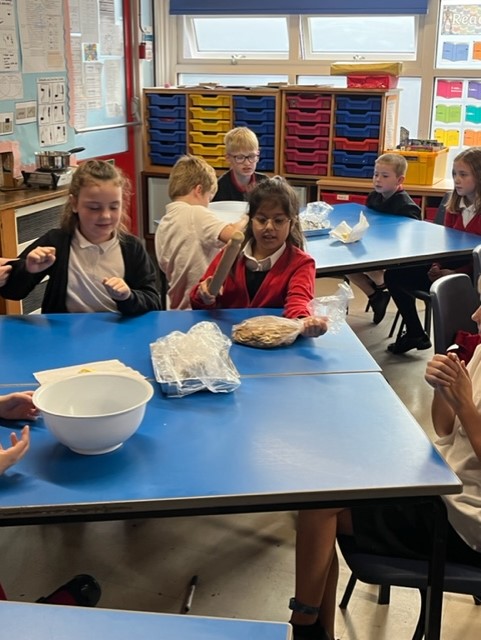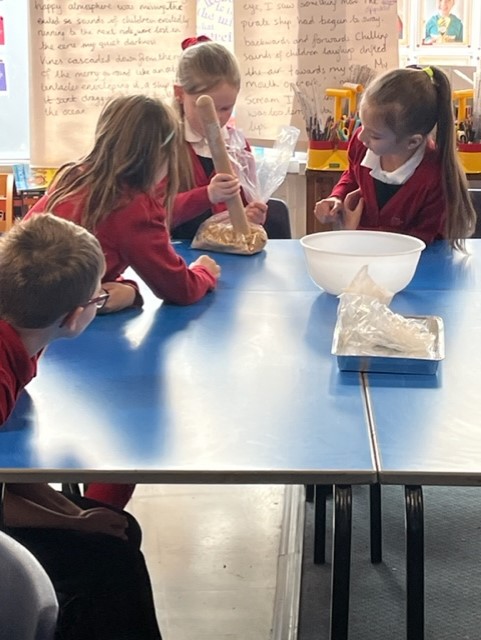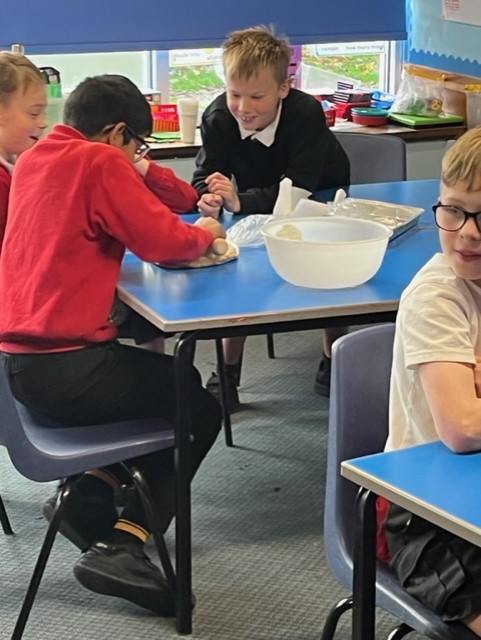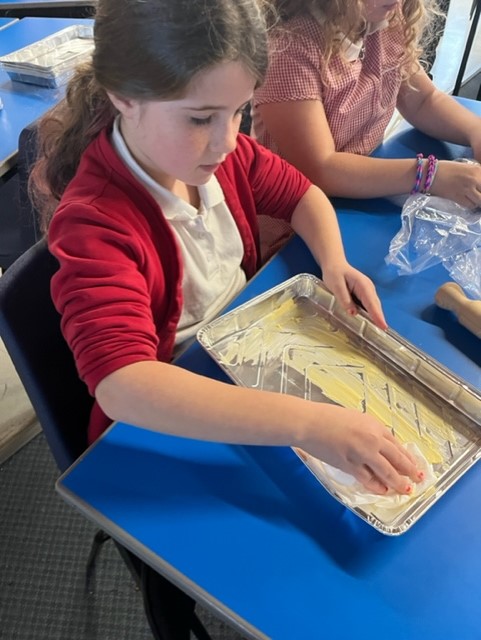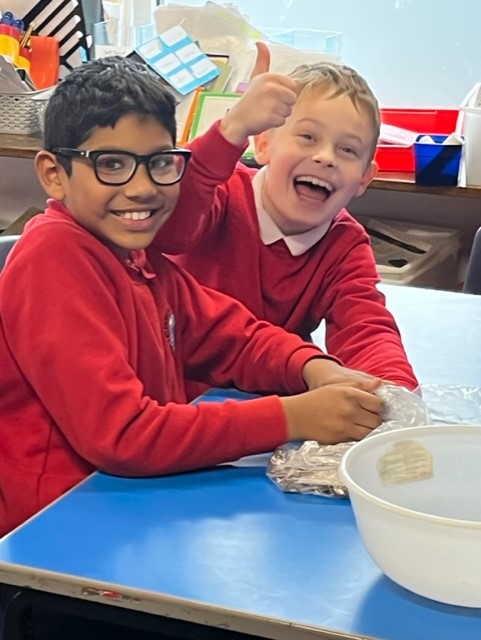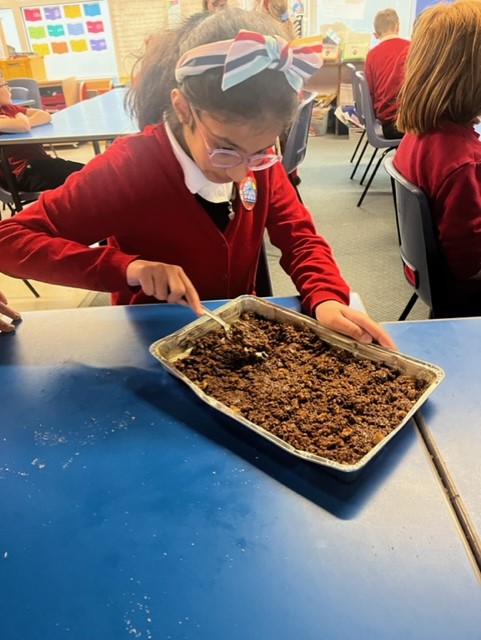 In our Everyone's Welcome lesson, which promotes the children's understanding of the Protected Characteristics, the children acted out the sequence of events in the story 'Along Came a Different.' They were fabulous and showing the progressive understanding portrayed in the story of how important it is to accept everyone for who they are.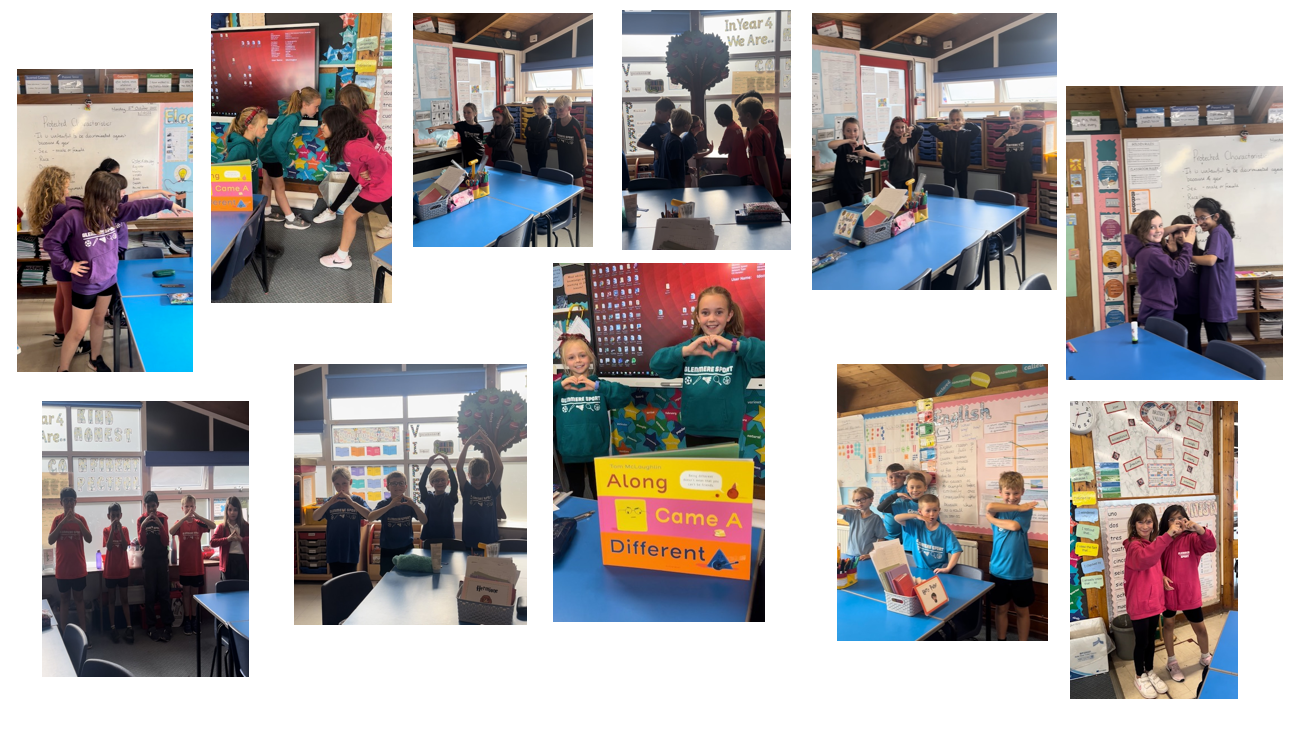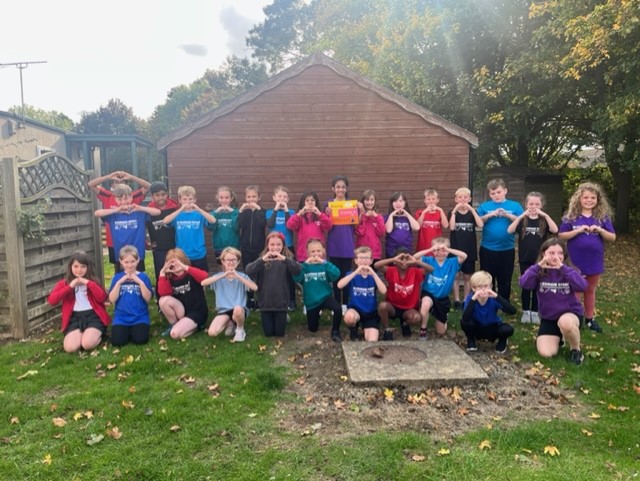 Year 4 were set a challenge to 'Get Caught Reading Somewhere Strange' and they were absolutely brilliant! Here are their wonderful photos (it even included some toys and pets reading too!)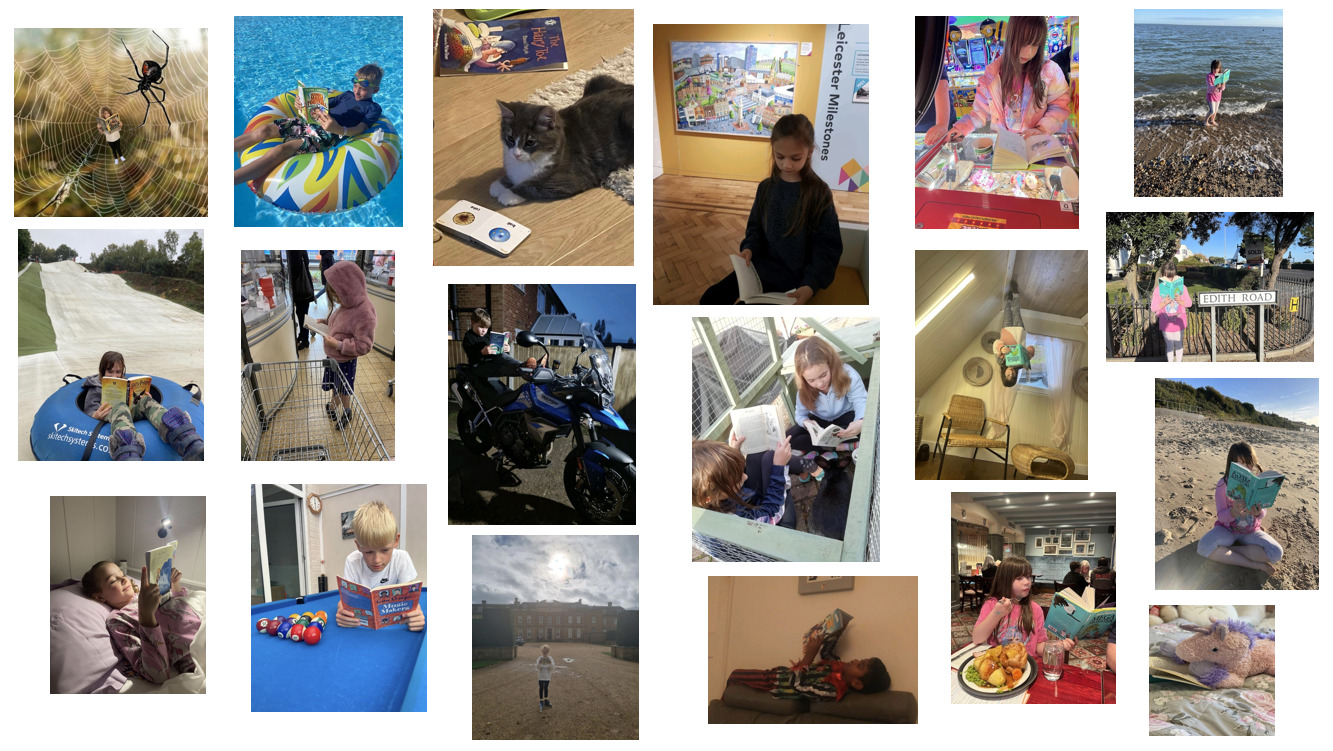 In our RE lesson, we were very fortunate to have members from the Hope Community Church in Wigston, to come and speak to the children about their work in the Hope Hub, which is a community initiative set up by Hope Community Church, aimed at showing Jesus' love by meeting practical needs. We offer clothing, household items, toys, chat and prayer at the King's Centre. The children were able to hear about the importance of their work and link it to their learning of The Good Samaritan. They also had the opportunity to label items of clothing to be sold in the Hope Hub.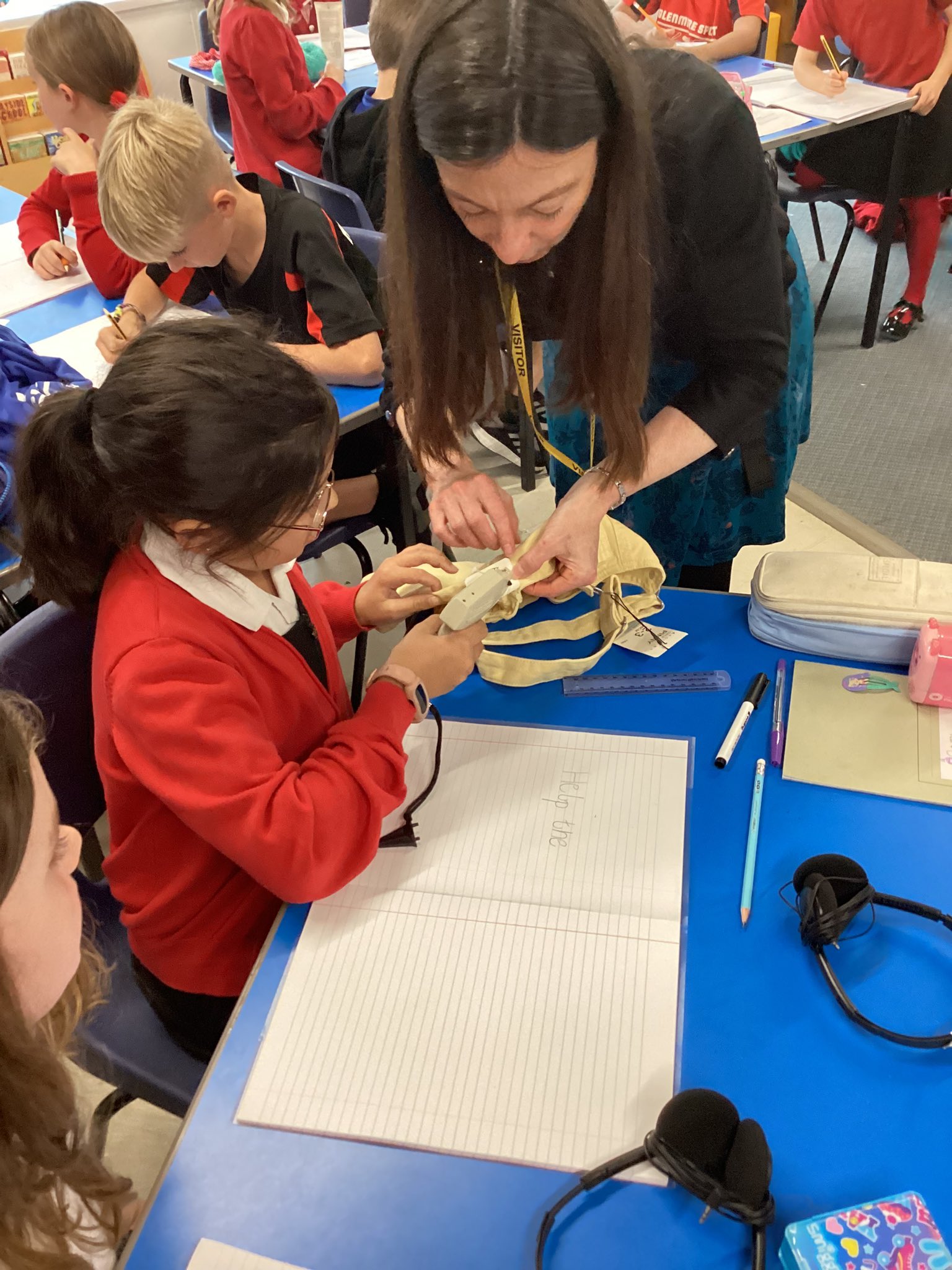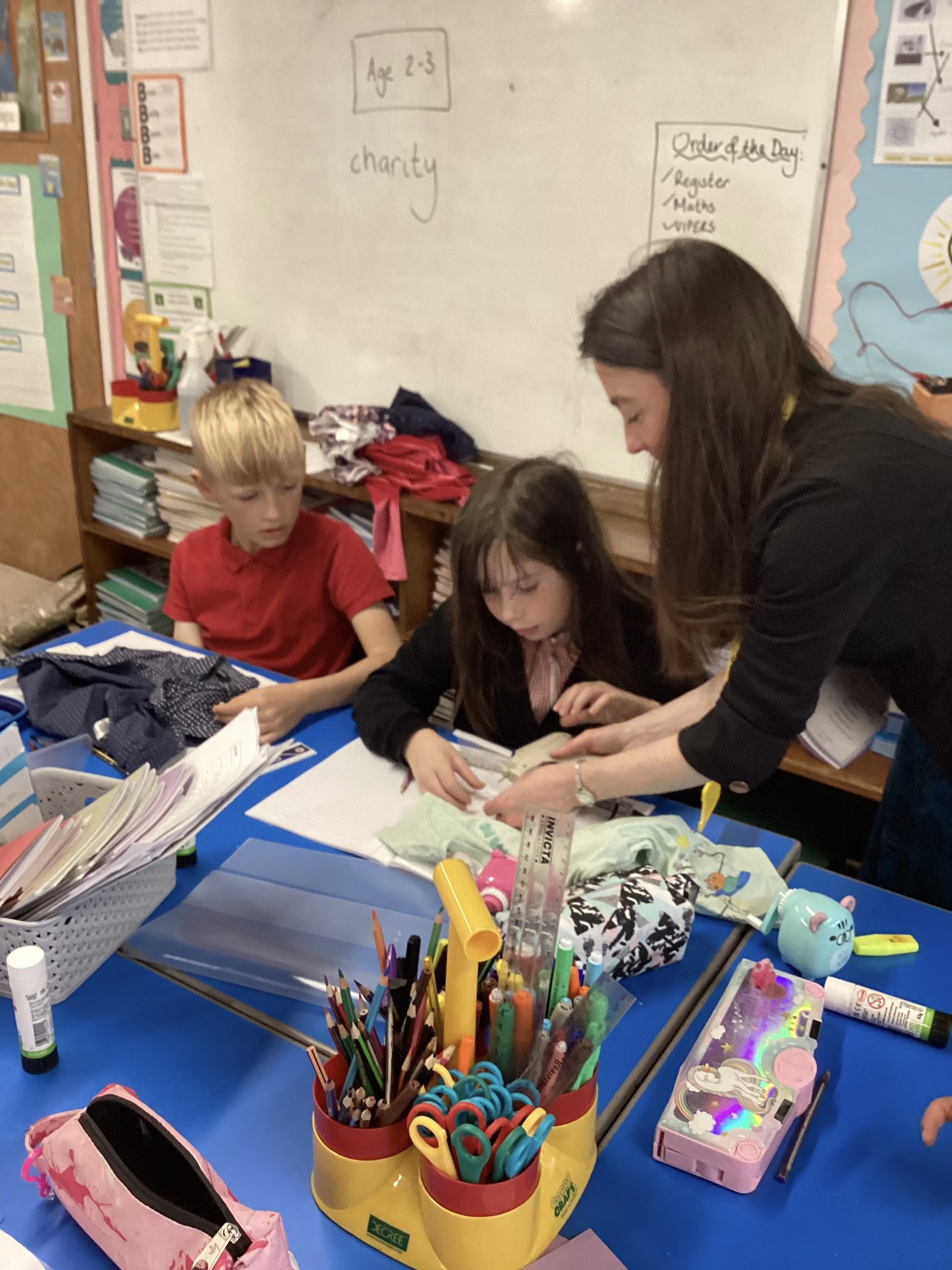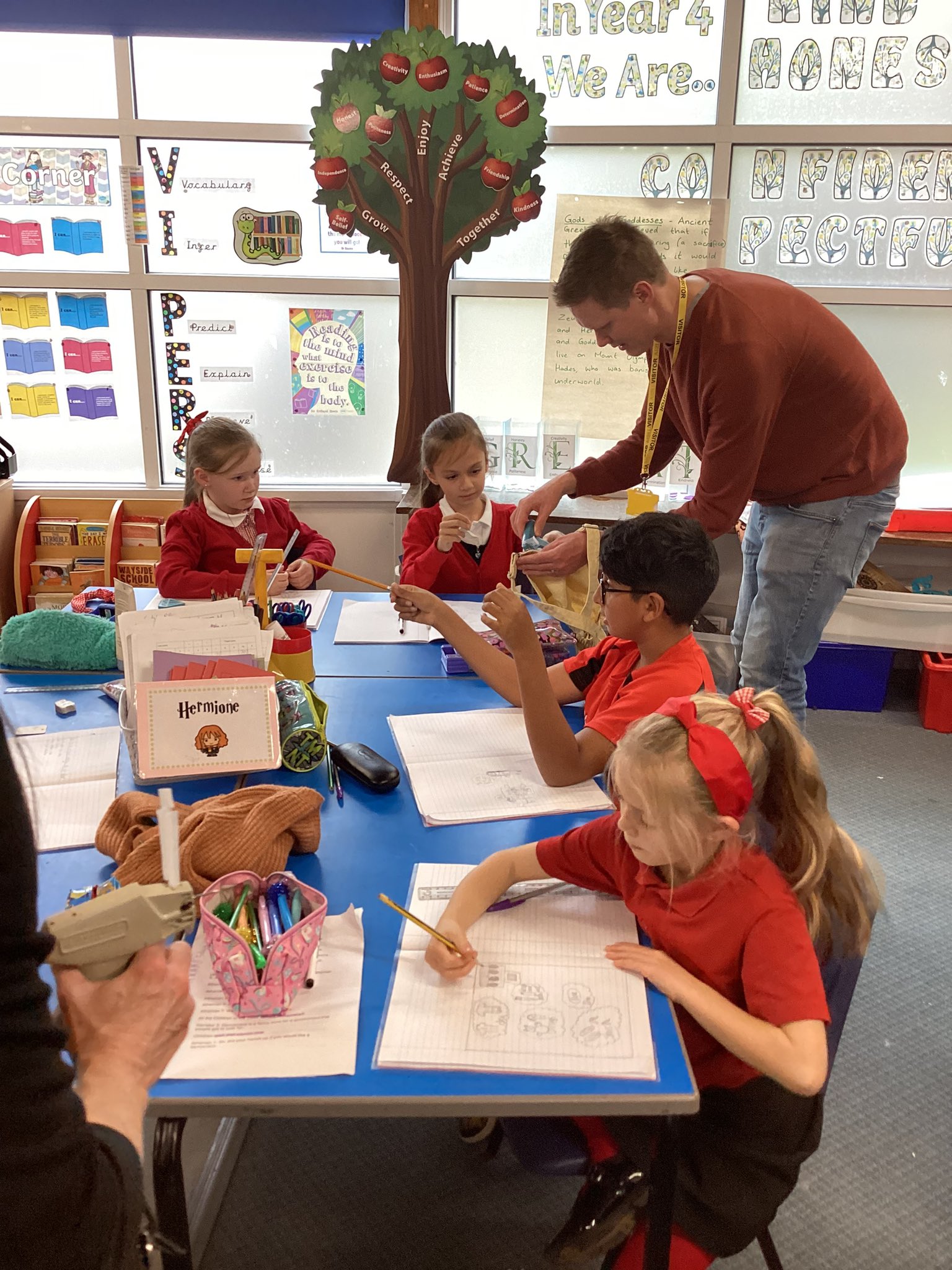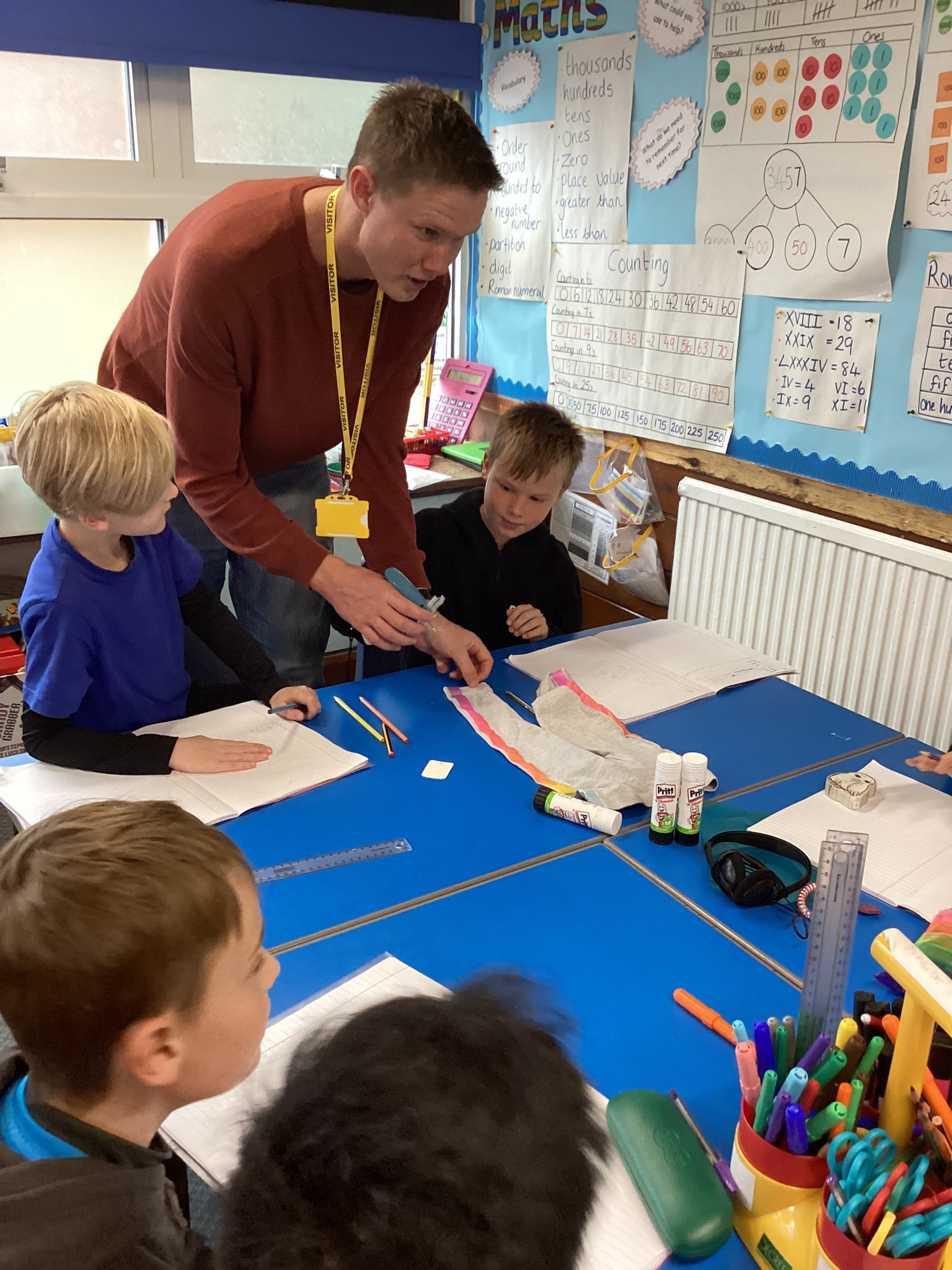 SPRING 2023
Year 4 have started the new year in style! It's going to be a fabulous term!
In maths they have been using arrays and counters to help them understand multiplication. They have learnt how to move digits to the left when multiplying and to the right when dividing by 10 and 100. They enjoy the problem-solving side of things too!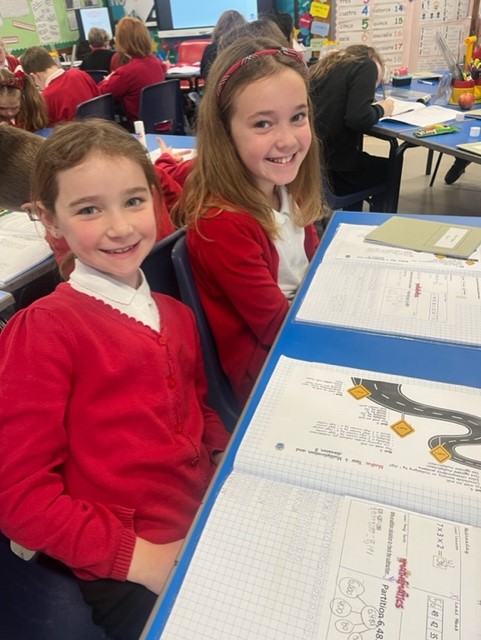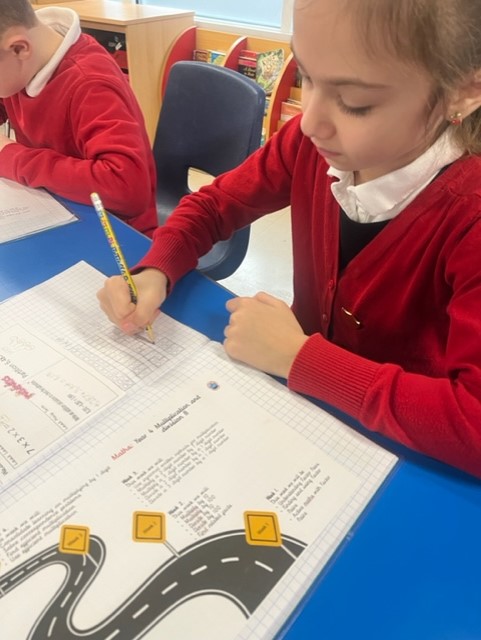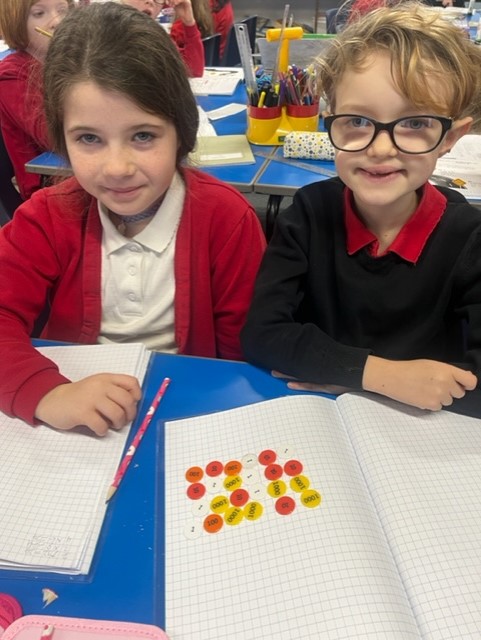 In English we are learning all about persuasive texts, so to as a 'hook' the children watched a video clip on 'Our Planet' voiced by the wonderful Sir David Attenborough (who was Leicestershire man himself) and gathered evidence to support their own work.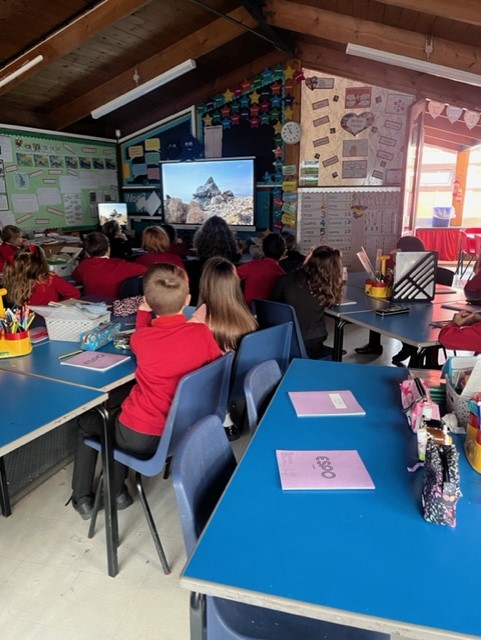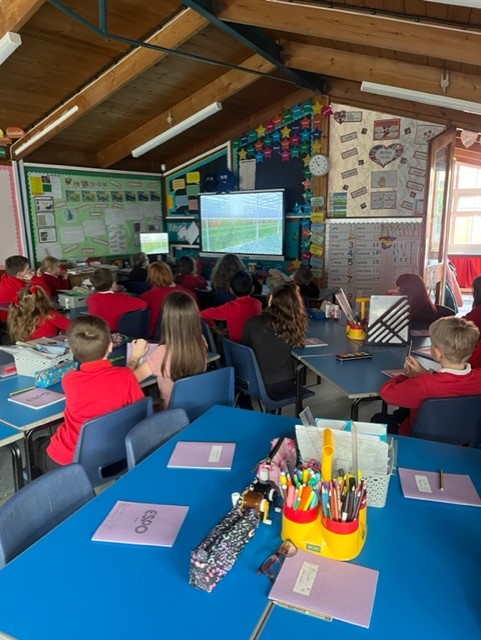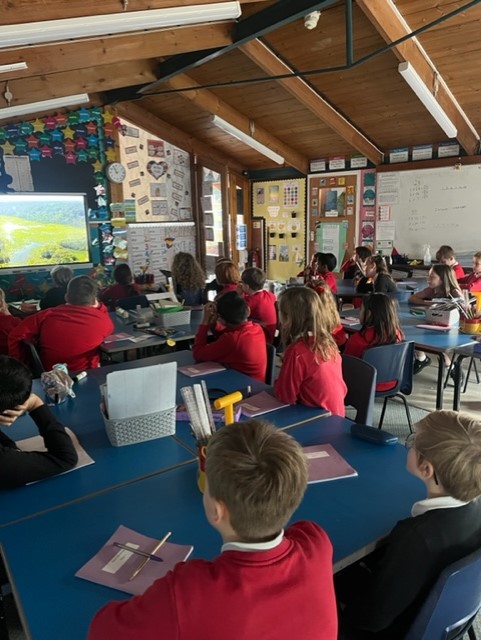 History's topic is The Romans! The children are super excited about this period of time in history and they are already making so many links to other periods of time they have already studied too. They have studied the growth of the empire and the strength of the Roman armies, by looking at maps and researching into how they invaded in 55BC, 54BC and then again in 43AD.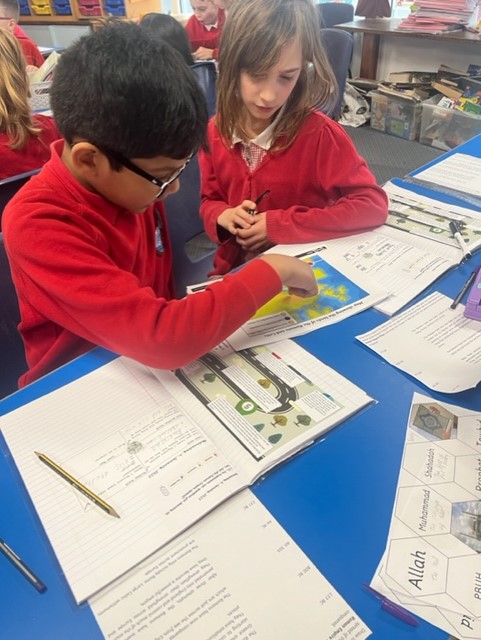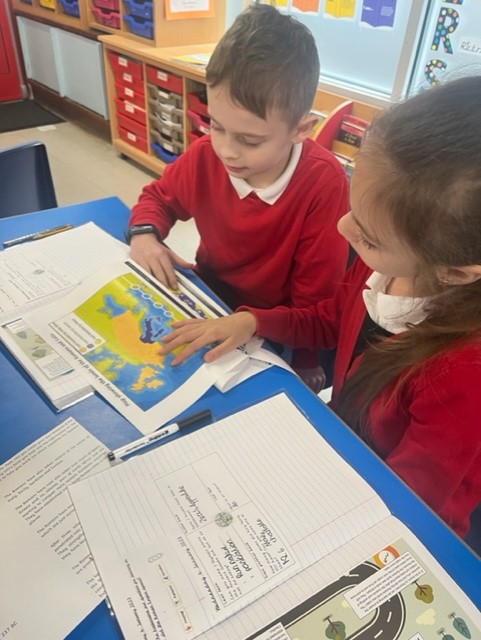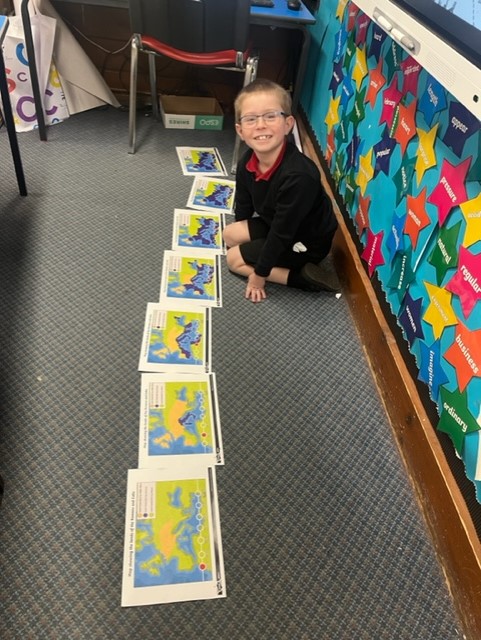 We are learning about the Muslim faith in RE and are beginning to understand the importance of their trust in God. We did a trust exercise to understand the belief that trusting God to guide you, can lead you to peace and safety, by following the right path.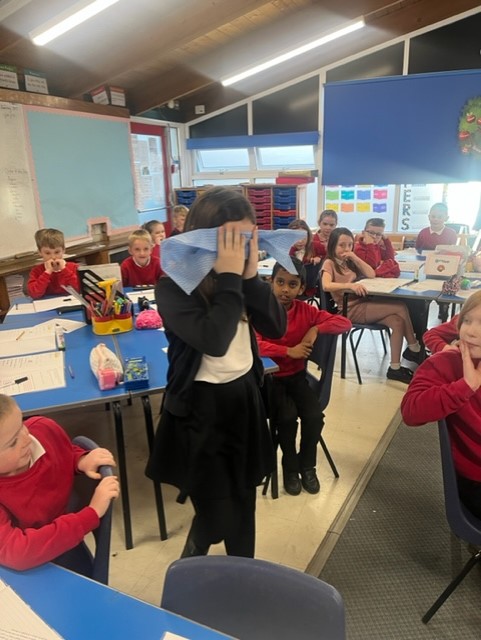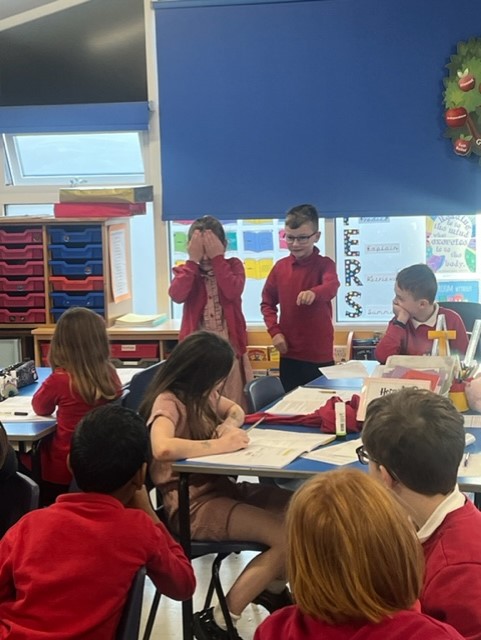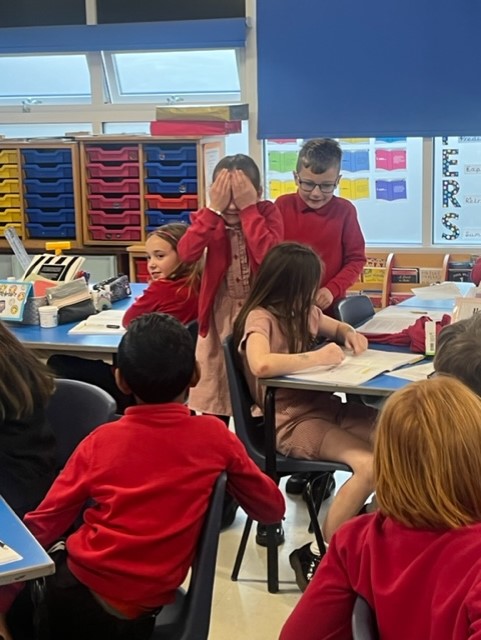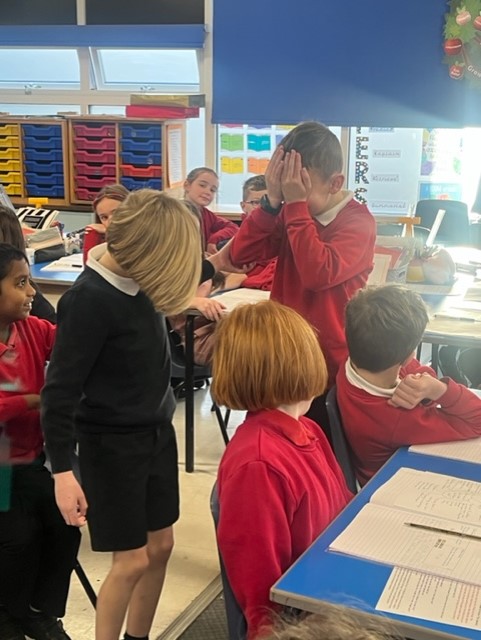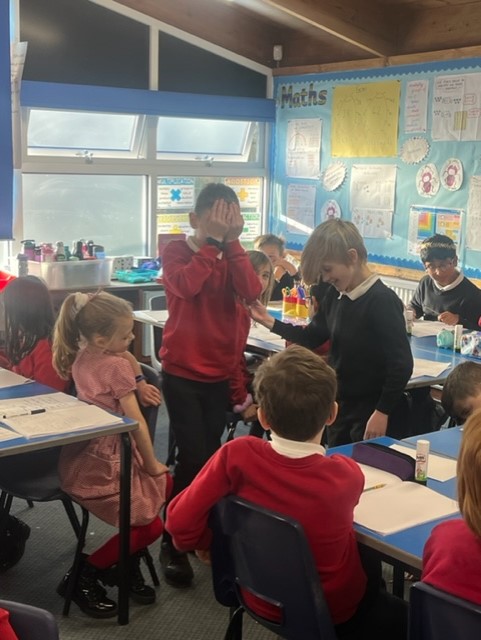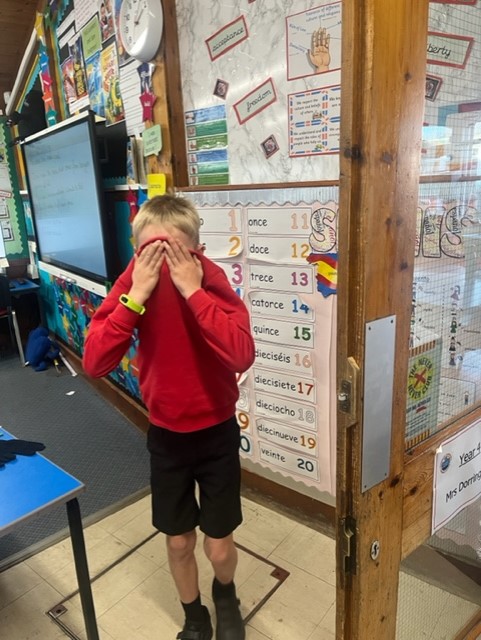 We are learning all about light and dark elements in art this half-term. We have begun to experiment with white and black paint to make tints and shades.