 Year 4
Hello and welcome to the class page for Year 4!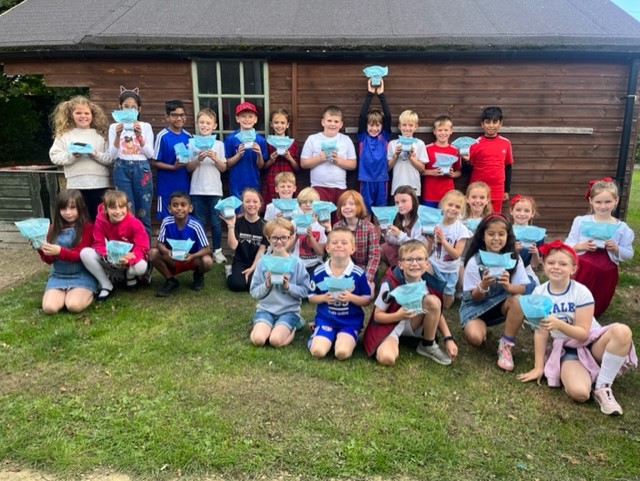 We hope you enjoy navigating your way through the pages in our section of the website and discover all the fabulous learning, activities and fun that goes on in Year 4 at Glenmere.
On our class page, you can find our class newsletters, knowledge organisers, planning, helpful websites and many more things to support learning at home and explain what we do at school too.
Our PE days are;
Monday - Hockey - (children will be coming home in PE kits today)
Tuesday - Tennis (please can children come to school in their PE kits today)
Wednesday - Active Maths or English - children need trainers today, but should bring PE kits just in case or if they have a sports club today.
Thursday - Athletics (children will be coming home from school in their PE kits today)
Friday - Ball skills (children need to come to school in their PE kits today please)
The photos will hopefully show you the wonderful activities and fun the children have in Year 4.
Enjoy!
Useful Websites
English
https://www.bbc.co.uk/bitesize/topics/zf2f9j6/articles/z3c6tfr
ENGLISH – MORE ABLE
http://www.grammar-monster.com/ https://wherereadingrocks.files.wordpress.com/2017/04/class-novel-books1.pdf
Maths
http://nrich.maths.org/teacher-primary
https://www.topmarks.co.uk/Search.aspx?Subject=16&AgeGroup=3
bbc bitesize – (type in any area of maths)
MATHS – MORE ABLE
https://nrich.maths.org/7741
https://komodomath.com/d/12?gclid=EAIaIQobChMItpiXhKG76wIVjd_tCh1SuQyUEAAYASAAEgLDF_D_BwE https://thirdspacelearning.com/blog/maths-challenges-ks2/
Science –States of Matter
https://www.bbc.co.uk/bitesize/topics/zkgg87h
https://www.topmarks.co.uk/Search.aspx?q=solids%20and%20liquids http://www.sciencekids.co.nz/gamesactivities.html
Yearly Overview
At Glenmere we have established, within each year group, an overview for the year within out 'Broader Curriculum. This includes what is covered across the curriculum in addition to maths and English.
Class Newsletters
Our class newsletters celebrate all the great learning that has been going on in our class. They are full of the learning that has been taking place and how the children have been learning in many ways
Supporting Your Child Letters
Knowledge Organisers
Here are our knowledge organisers where you can see what is being taught in school and the vocabulary that we are using to support our knowledge and understanding
Here you will find the homework knowledge organisers where the children will learn a section each week. This knowledge will form part of in class learning and there will be quizzes related to the organisers.
Ancient Greeks Homework Knowledge Organiser
Romans Homework Knowledge Organiser
Personal Growth
At Glenmere, we like to ensure our pupils to be prepared to engage as individuals, parents, workers and citizens with economic, social and cultural change, including the continued globalisation of the economy and society, are able to adapt to new work and leisure patterns and keep up with the rapid expansion of communication technologies.
See below the overview, planning and knowledge organisers for Year 4 personal growth curriculum.
Purple Mash
Please take a look at the overview for the scheme of work that we use from Purple Mash at Glenmere in year 4.
Recommended Book List of Year 4
Take a look at the books that are recommended for year 4 readers
White Rose Maths Resources
Here you will find resources to support the learning of maths using the White Rose approach that we use daily in school.